Predicting Neurotoxicities Prior to CAR-T Treatment in Multiple Myeloma
HealthTree for Multiple Myeloma has mentioned the possible occurrence of neurotoxicities following the infusion of CAR-T cells in several prior posts. A recent post in Medical Dialogues mentions that:
"The [neurotoxic] complications vary widely across individuals, and can include anything from difficulty concentrating, memory problems, confusion, difficulty reading, and headaches to seizures, strokes and brain swelling. Doctors manage these complications mainly with high-dose steroids and sometimes with immune modulating treatments that attempt to reduce inflammation. It is extremely helpful to know who is at risk of the most dangerous side effects since these therapies can, unfortunately, blunt the anti-cancer effect of the CAR-T cells, and doctors would prefer to avoid using them whenever possible."
A recent article in the Journal of the American Medical Association – JAMA Oncology summarizes research done by a team of Washington University (St. Louis, MO) and states:
"After chimeric antigen receptor (CAR) T-cell therapy, 40% to 60% of patients will develop neurotoxicity termed immune effector cell–associated neurotoxicity syndrome (ICANS). While the number of patients treated with cellular therapy (<10 000 annually) represents a small fraction of all patients treated for cancer, the indications for cellular therapy are rapidly growing. Symptom onset is typically 3 to 9 days post-infusion and range from encephalopathy [a disease in which the functioning of the brain is affected by some agent or condition ] to aphasia [a disorder that affects how you communicate] to cerebral edema [swelling of the brain]. While most cases of low-grade (grade 1-2) ICANS are self-limited, grade 3 or higher ICANS can cause substantial morbidity and mortality. … The early identification of patients at risk for ICANS is critical for pre-emptive management."
Prior research has showed that neurofilament light chains (NfL) are "… a marker of axonal injury in different neurological disorders, including multiple sclerosis, neurodegenerative dementia, stroke, traumatic brain injury, amyotrophic lateral sclerosis and Parkinson disease." [Please note that NfL's are not the same as the light chains than many myeloma patients are familiar with].
It wasn't until very recently that the presence of NfL's in circulating plasma could be accurately measured and quantified by a specific blood test. The Washington University team hypothesized that these NfL's may be related to the incidence of ICANS.
The research group "… examined baseline (pre-lymphodepletion) NfL levels in 30 individuals with 23 [77%] with a history of diffuse large B-cell lymphoma) treated with CD19 CAR T cells (63% axicabtagene ciloleucel [brand name Yescarta, marketed by Kite Pharma]", and then monitored blood levels of NfL at various time-points from CAR-T infusion and later. The JAMA article concludes:
"Here, we show that pre-infusion plasma NfL levels were a robust marker for ICANS development. The association between NfL level and ICANS grade persisted independent of potential confounds, including age, sex, tumor burden, history of neurologic disease, and history of neurotoxic therapies. Plasma NfL levels also remained elevated after infusion for up to 30 days after infusion."
"… the risk of developing ICANS was associated with preexisting neuroaxonal injury that was quantifiable with plasma NfL level in a subset of patients. … Pre-infusion NfL elevations suggest ICANS may unmask preexisting neurologic injury present prior to infusion, suggesting that early screening is feasible before drug administration." [Emphasis added]
The authors close the article with the comment:
"Additional studies are needed to examine pre-infusion NfL elevations as a biomarker for prophylaxis or early intervention in patients at risk for ICANS."
One can raise the question whether the same conclusions will be valid for myeloma patients treated with one of the two currently available anti-BCMA CAR-T options. My personal bet is that it will, as Diffuse Large B-Cell Lymphoma is also part of the pantheon of ugly blood cancers, as is myeloma.
Overall, the outcomes of this research are relevant as an available blood test can now pro-actively pinpoint patients who will be predisposed to experiencing ICANS prior to the start of their CAR-T journey.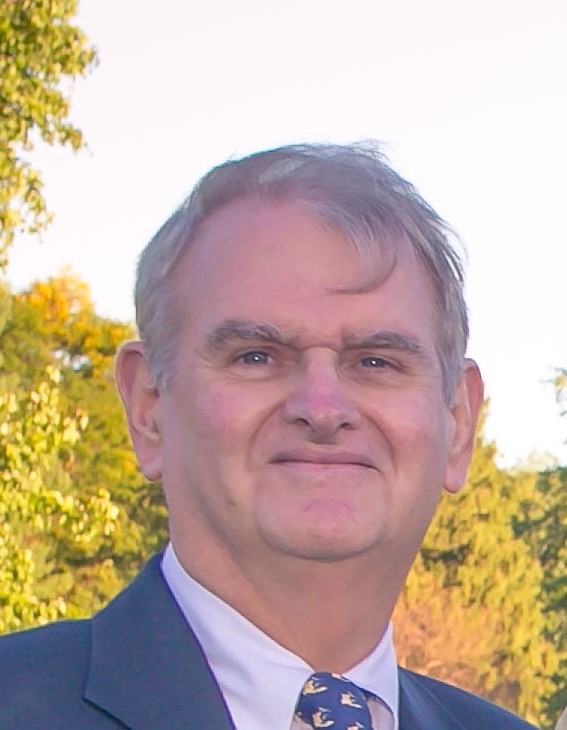 about the author
Paul Kleutghen
I am a patient diagnosed in 2014 with primary plasma cell leukemia (pPCL), a rare and aggressive variant of multiple myeloma and have been very fortunate to find successful treatment at the division of Cellular Therapy at the Duke University Cancer Institute. My wife, Vicki, and I have two adult children and two grandsons who are the 'lights of our lives'. Successful treatment has allowed Vicki and I to do what we love best : traveling the world, albeit it with some extra precautions to keep infections away. My career in the pharmaceutical industry has given me insights that I am currently putting to use as an advocate to lower drug pricing, especially prices for anti-cancer drugs. I am a firm believer that staying mentally active, physically fit, compliant to our treatment regimen and taking an active interest in our disease are keys to successful treatment outcomes.
Thanks to our HealthTree Community for Multiple Myeloma Sponsors: