Pembrolizumab In Hematologic Malignancies, Including Multiple Myeloma
A Trial of Pembrolizumab (MK-3475) in Participants With Blood Cancers (MK-3475-013)(KEYNOTE-013)
What is the purpose of this trial?
The purpose of this trial is to evaluate the safety, tolerability, and efficacy of pembrolizumab (MK-3475) in hematologic malignancies (myelodysplastic syndrome [MDS], multiple myeloma [MM], Hodgkin's lymphoma [HL], mediastinal large B cell lymphoma [MLBCL], and non-Hodgkin's lymphoma [NHL]).
Trial Overview
Treatments: Pembrolizumab
Enrollment: Approx. 106 patients will be enrolled in this study.
Who Sponsors this trial? Merck Sharp & Dohme Corp.
Phase 1
Trial ID: MM-0511
You may be eligible if you meet the following criteria:
Have primary or secondary myelodysplastic syndrome (MDS) and have failed to respond to at least 4 cycles of hypomethylating agent, OR Have a confirmed diagnosis of relapsed/refractory multiple myeloma (R/R MM) that have failed at least two lines of prior therapy including bortezomib and an IMiD (thalidomide, pomalidomide, lenalidomide), OR Have relapsed/refractory nodular sclerosing or mixed cellularity Hodgkin lymphoma, relapsed/refractory mediastinal large B cell lymphoma, or any other relapsed/ refractory programmed cell death ligand 1 (PD-L1) positive non-Hodgkin lymphoma that have failed, are ineligible for, or refused a stem cell transplant. Hodgkin lymphoma participants must have relapsed after treatment with or failed to respond to brentuximab vedotin.
Have measureable disease
Have a performance status of 0 or 1 on the Eastern Cooperative Oncology Group (ECOG) Performance Scale
Demonstrate adequate organ function
For MDS: Able to provide bone marrow biopsy/aspirate material for biomarker analysis or is willing to provide a newly obtained bone marrow biopsy/aspirate
For multiple myeloma: Able to provide archival and newly obtained bone marrow aspirate/biopsy material for biomarker analysis
For HL & NHL: Able to provide a lymph node biopsy for biomarker analysis (archival or newly obtained at screening); for participants with programmed cell death ligand 1 (PD-L1) positive NHL an archival or newly obtained lymph node biopsy may be used for study entry with additional biopsy at screening
Exclusion Criteria:
Is currently participating in or has participated in a study of an investigational agent or using an investigational device within 4 weeks of the first dose of treatment
Has a diagnosis of immunosuppression or is receiving systemic steroid therapy or any other form of immunosuppressive therapy within 7 days prior to the first dose of trial treatment
Has received a monoclonal antibody within 4 weeks prior to study Day 1 or has not recovered from adverse events due to agents administered more than 4 weeks earlier
Has had prior chemotherapy, targeted small molecule therapy, or radiation therapy within 2 weeks prior to study Day 1 or who has not recovered from adverse events due to a previously administered agent
Has undergone prior allogeneic hematopoetic stem cell transplantation within the last 5 years
Has a known additional malignancy that is progressing or requires active treatment
Has known clinically active central nervous system (CNS) involvement
Has an active autoimmune disease or a documented history of autoimmune disease, or a syndrome that requires systemic steroids or immunosuppressive agents
Has evidence of interstitial lung disease
Has an active infection requiring intravenous systemic therapy
Has known psychiatric or substance abuse disorders that would interfere with cooperation with the requirements of the trial
Is pregnant or breastfeeding, or expecting to conceive or father children within the projected duration of the trial
Has received prior therapy with an anti-programmed cell death 1 (anti-PD-1), anti-PD-L1, anti-programmed cell death ligand 2 (anti-PD-L2), anti-CD137, or anti-Cytotoxic T-lymphocyte-associated antigen-4 (CTLA-4) antibody (including ipilimumab or any other antibody or drug specifically targeting T-cell co-stimulation or checkpoint pathways)
Has a known Human Immunodeficiency Virus (HIV), Hepatitis B (HBV), or Hepatitis C (HCV) infection
Has known symptomatic congestive heart failure, unstable angina pectoris, or cardiac arrhythmia
Has received a live vaccine within 30 days of planned start of study therapy
For MDS only: Is currently receiving treatment with any colony stimulating factors and other hematopoetic cytokines within 2 weeks of enrollment into trial
For MM only: Has myeloma and a history of repeated infections, primary amyloidosis, hyperviscosity, plasma cell leukemia, POEMS syndrome (polyneuropathy, organomegaly, endocrinopathy, monoclonal gammopathy, and skin changes), Waldenström's macroglobulinemia, or Immunoglobulin M (IgM) myeloma
For more information on this trial, click here or visit www.sparkcures.com.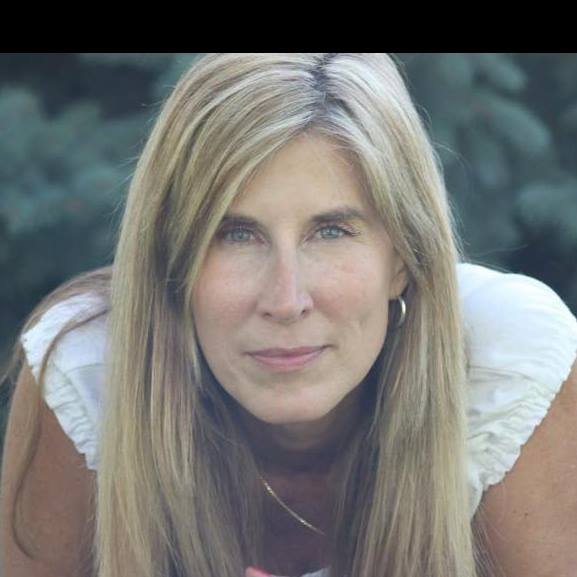 about the author
Lizzy Smith
Lizzy Smith was diagnosed with myeloma in 2012 at age 44. Within days, she left her job, ended her marriage, moved, and entered treatment. "To the extent I'm able, I want to prove that despite life's biggest challenges, it is possible to survive and come out stronger than ever," she says.
More on Life With Myeloma
Thanks to our HealthTree Community for Multiple Myeloma Sponsors: