Patient Power: Understanding Myeloma Advances
BY JACK AIELLO On Sunday October 8, 2017 I was pleased to facilitate a panel discussion to understand advancements in treating multiple myeloma (MM). Being a 23-yr multiple myeloma survivor myself, I think it's so important for myeloma patients and care partners to understand their disease and keep up with new developments, thereby becoming their own best advocate. And you can do so by watching Patient Power webinar replays like this one (below). Our panel consisted of MM experts Drs. Robert Orlowski (MD Anderson) and Noopur Raje (Mass General) and later we're joined by a nurse practitioner and 2 patients. I've provide some highlights [with approximate time points] below but your interests might differ from mine so I'd suggest you grab a glass of wine and sit down to watch the full 2.5 hrs because discussion of topics such as side effects and supportive care are weaved throughout.
[7:00] Nice summary of what MM is and how it's diagnosed. Orlowski
[9:30] Current treatments. Raje
[12:30] Deciding on treatment options. Orlowski
[14:30] To transplant or not? Raje/Orlowski
[18:00] High Risk MM. Orlowski
[19:30] Treatments in Development including Checkpoint Inhibitors [22:00], CAR-T [32:40], BiTEs [41:00] and Vaccines [43:30]. Raje/Orlowski
[47:30] Supportive Care. Tiffany Richards, RN, NP at MD Anderson
[1:03:00] Managing Side Effects. Orlowski/Raje
[1:08:00] Usage of Bisphosphonates. Orlowski/Raje
[1:18:30] Treating Neuropathy. Raje/Orlowski
[1:22:00] Clinical Trials. Raje
[1:27:45] Patient stories. Karen and Jay
[1:32:00] Maintenance treatments. Orlowski/Raje
[1:38:00] Finding resources such as second opinions, financial, disease, nutrition. All
[1:50:00] Various patient questions on topics MGUS/SMM, MRD, SCT (auto/allo), Imaging. Raje/Orlowski
[2:24:00] Final comments/suggestions on what patients can do for themselves. All
Please don't hesitate to provide me with feedback (jackaiello@comcast.net) and let me know what questions I should consider asking next time.
Replay: Understanding Advancements in Treating Myeloma
from
Patient Power
on
Vimeo
.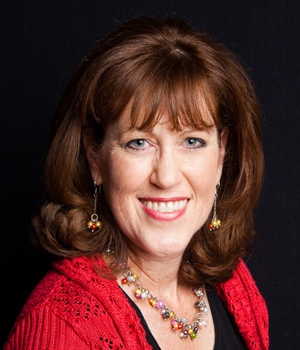 about the author
Jennifer Ahlstrom
Myeloma survivor, patient advocate, wife, mom of 6. Believer that patients can help accelerate a cure by weighing in and participating in clinical research. Founder of HealthTree Foundation (formerly Myeloma Crowd).
Thanks to our HealthTree Community for Multiple Myeloma Sponsors: