Goodbye Dear Friend: A Tribute to Myeloma Advocate Pat Killingsworth
Yesterday the multiple myeloma community lost a leading voice and dear friend. Pat Killingsworth died yesterday morning of a cerebral aneurism in Jacksonville, Florida on his 60th birthday.
The loss is profound. He was a dear friend and non-stop champion of a cure for us all. I considered Pat to be a friend long before I actually met him. I didn't know him well before 2014, but I felt like he was a kindred spirit. Anyone who has followed his blog knows what I mean. He spent hours each day preparing a post of unfiltered information about myeloma—science, research, treatment options, experts' views, the pharmaceutical and biotech industries, patient and professional organizations, other bloggers, personal stories, and more. If you had a question about anything related to myeloma you could find the answer in his blog or, at a very minimum, get a map with directions to find out where you needed to go to get answers. And if you shared your opinion or sent him an email with a question, he would respond with a hand outstretched. He hid a lot about the pain he was going through with myeloma but the one thing he couldn't hide was how much he cared about others—everyone, really. Pat only saw friends and friends to be.
His blog wasn't just about the facts and figures of myeloma. What made him unique was that he was completely real. He shared his frank opinion about new announcements or treatment options. He wasn't afraid to question icons in the field if he was unconvinced. He did it in ways that were never confrontational or condescending. But you never doubted his sincerity.
We all knew Pat because he shared his world with us. We grew to love his wife Pattie as much as he did. We journeyed with Pat and Pattie as they moved from Wisconsin to the Florida Gulf Coast and then on to Fernandina Beach on the northeast corner of Florida. We took joy in their daily walks and his love of his dog Finnegan. We started pulling for the Wisconsin Badgers, sometimes even when they were playing our teams. We rallied for his victories and happy times and gave our advice when he shared his doubts with us. We encouraged and supported him when he faced setbacks. Myeloma was not easy for Pat. He was diagnosed in April of 2007 and started treatment on Revlimid and dexamethasone. When that began to fail, he had a stem cell transplant that was not effective. Over the following years he tried a variety of combination therapies and went in and out of relapse. His myeloma became non-secretory, which means that it could no longer be tracked by an M-spike. In 2014, doctors told him that he was out of options. Because he was a fighter, he chose to continue with aggressive treatment. He finally achieved complete remission and was myeloma free.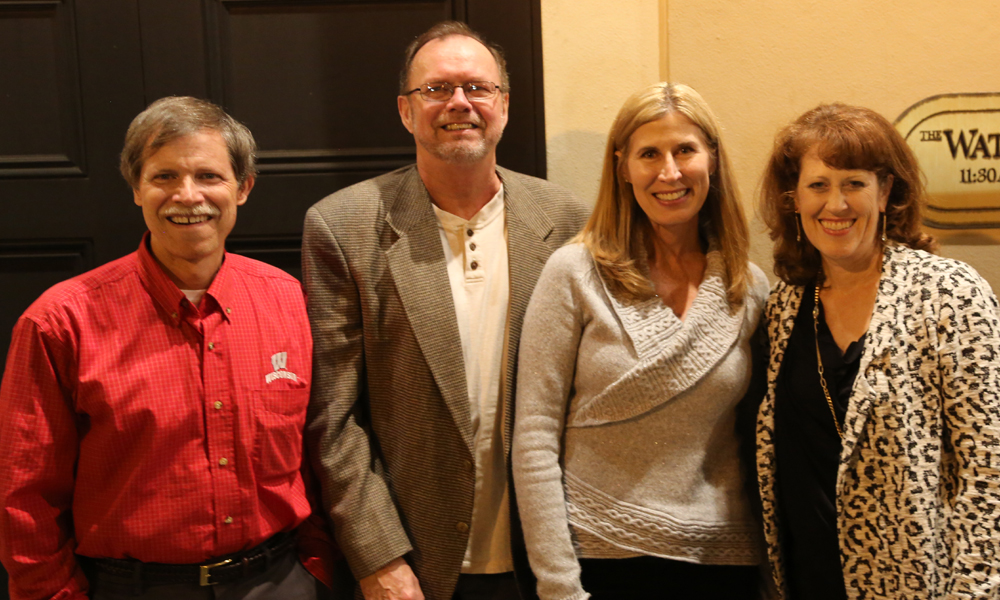 Through the ups and downs, Pat summed up what drove him in one of his early posts: "I have never obsessed over how or why I have my cancer. I just want to know what I can do about it!" Pat was a man of action and attitude. His daily signoff to "feel good and keep smiling" was a motto that he lived by. He walked the walk. While he taught lessons, Pat always tried his best to hide his real pain from us. As he did so, we learned that he was as tough and tenacious as they come. We benefitted greatly from his fighting spirit as he researched different options, attended conferences, traveled to speak at support group meetings and joined myeloma leadership advisory boards. He was an independent voice, but joined our Myeloma Crowd Research Initiative Patient Advisory Board because he believed that a group of patients could weigh in to make a difference in advancing research. He was a welcome and educated advocate for us all.
Even post transplant, Pat was in the thick of planning for his upcoming Pat's Myeloma Beach Party on April 1 in Fernandina Beach, Florida. This rich educational event will still be held to do what he would do with us if he were here - learn more about the ins and outs of myeloma so we can make our best treatment choices and develop lasting friendships with other myeloma fighters. And it will be an opportunity to celebrate his life.
We were forever impacted by his journey and struggles because he was one of us. Fellow blogger Suzierose once commented that Pat has "given more to the myeloma community than any other patient advocate I have seen online." It's hard to argue with that.
His wife Pattie deserves equal praise. For years, even when she was sick of talking about or thinking about myeloma, she supported his efforts. She worked full time in order to provide health insurance for the family, even when she was a three time cancer survivor herself. She was a nurse by profession but also Pat's full time caregiver during his transplants. She provided the funding and the loving environment for him to do what he did to affect all of our lives. He adored his wife and talked about her constantly. I had the chance to meet her at last year's Beach Party and instantly knew why he did. What he did, he did not do alone and she deserves our thanks and praise for her efforts in supporting every event and being the wind beneath his wings.
Pat's daily conversations with his friends lasted more than seven years. As one commenter wrote on his last blog post, Pat "taught us to never stop living." To me, nothing sums up Pat as well as a comment buried in one of his earliest posts describing a moment of contemplation as he looked out of the window on a plane bound for Tampa:
"I sat fixated by the deep red and gold colors that were mixed-in with the clouds. I paused to share the experience with some of the other passengers. All were reading, or listening to music. They were indifferent to the almost indescribable beauty, just outside their windows. Cancer has opened my eyes to priceless experiences like these. Their loss, I guess!"
I hope Pat has that view now that he has left this world. He deserves it.
Pat was a loving, devoted man. His footprints on the beach won't be washed away as long as we remember to follow his daily advice to "Feel good and keep smiling."
And we'll continue fight the only thing that Pat hated: this terrible disease that took him and too many of our loved ones way too soon.
---
For those who haven't seen Pat in action, here are a few videos and photos of his advocacy.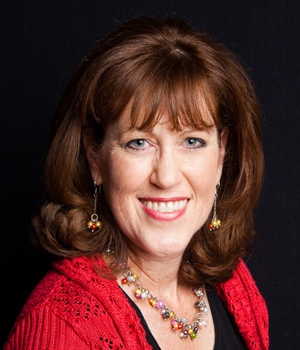 about the author
Jennifer Ahlstrom
Myeloma survivor, patient advocate, wife, mom of 6. Believer that patients can help accelerate a cure by weighing in and participating in clinical research. Founder of HealthTree Foundation (formerly Myeloma Crowd).
Thanks to our HealthTree Community for Multiple Myeloma Sponsors: