No Respect! Myeloma Patient's Don't Even Get Credit For Dying! Do The Myeloma Math.
BY GARY PETERSEN This a subject I have thought of writing about for a very long time. When we lost Pat Killingsworth recently it brought it back front and center for me. Pat has had a 9 year battle with a rare presentation of multiple myeloma. In the end he died from a brain aneurysm, aggravated by a rare form of blood disorder called TTP, and TTP was most likely caused by the chemotherapy from his myeloma fight. He was admitted into the hospital with kidney failure. So what was on his death certificate? Kidney failure, brain aneurysm, TTP, or complications from chemotherapy, or complications from multiple myeloma? Well, it was listed as a brain aneurysm. I am fairly certain Pat would say he died from complications due to myeloma. This would be important to him because funding for the NCI (National Cancer Institute) uses lives lost in there allocation of funds. So if Pat, a myeloma patient and fervent myeloma advocate, can not be considered part of the myeloma death statistics then who can. Let's take a look at the math. The National Cancer Institute reported the following:
Estimated New Cases in 2015 - 26,850
Estimated Deaths in 2015 - 11,240
This would suggest the cure rate would be (26,850-11240)/26,850 = 58%, however the long term survival of myeloma patients is only 10 to 15%. It can therefore be deducted myeloma deaths are under-reported by over 43%. Because the most likely causes of death for myeloma patients is pneumonia, kidney failure, infection, and bleedouts, these could easily be on the death certificates of many myeloma patients. So if cure was 15%, then the number of deaths would be closer to 22,822. Why is this important for the myeloma patient community? The NIH (National Institute of Health) and NCI (National Cancer Institute) use deaths, and lost years of life by cancer type to rationalize the research spending for the NCI research projects. The more deaths and lost years of life the more spending for that form of cancer. A study by the NIH tries to rationalize spending to the number of lives lost and years of life lost by cancer and you can read it if you CLICK HERE. A summary slide is shown below.
---

The way to read the graph is that for prostate cancer, NCI funds three times more than the YLL(years of lost lives due to prostate cancer) can justify. It also shows myeloma gets about 8/10 of what it should get based on its reported YLL, but we know myeloma deaths are being underrepresented. If represented correctly the myeloma spending falls to about 1/2 of what is justified by its real YLL. Great for leukemia which 2.2 times what its YLL would justify or lymphoma, which gets 1.4 times what its YLL would justify. But as is the title of this post, "Myeloma Gets No Respect". This graph shows how out of balance the spending is to the lost years of life by cancer type, and I hope the NCI uses this study to better balanced spending. In addition, the deaths should be computed by taking the newly diagnosed number and subtracting out the projected cure rate. Most other cancers seem to closely follow this formula when you look at the reported newly diagnosed and deaths shown on the NCI SEER web site. We spend $124 billion on cancer treatment each year and fund the NCI with just $5 billion. To me this is penny wise and pound foolish. Maybe we should be funding everything at 3 times the current average funding instead of cutting anything. That would just be $15 billion, and one would expect a much larger reduction in cancer treatment cost to offset this in the longer run. That would mean myeloma would end up with 7 times the current amount if everyone got their YLL share. Wishful thinking, dreamer, yes, but reasonable and logical. For more information on multiple myeloma
CLICK HERE
and you can follow me on twitter at:
https://twitter.com/grpetersen1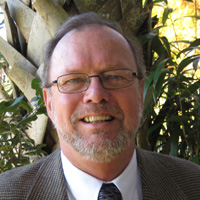 about the author
Gary Petersen
Gary is a myeloma survivor and patient advocate. His work centers around helping patients live longer by helping them to find facilities who are beating the average survival statistics. You can find Gary's site at www.myelomasurvival.com and follow him on Twitter at @grpetersen1
More on Life With Myeloma
Thanks to our HealthTree Community for Multiple Myeloma Sponsors: