NIH Gets $2 Billion Increase: A Time to Celebrate? Or for Resolve?
BY GREG BROZEIT Funding for the National Institutes of Health (NIH) increased by $2 billion in the federal government spending bill signed into law by President Obama on December 15, 2015. Most cancer and disease advocates praised the NIH increase, some characterizing it as a "HUGE WIN." NIH Director Francis Collins stated that this was the "most encouraging budget for NIH in 12 years." On the other hand, while Ronald DePinho, president of the MD Anderson Cancer Center, acknowledged the increase was a "step in the right direction," he and other experts believe that a minimum of three annual increases of $3 billion are needed to make sure that NIH gets "back to the waterline" of where it was in 2003. Most experts accept the fact that NIH has lost between 22-25 percent of its purchasing power, due to inflation and rising costs, since 2003, the last of the five-year process to double the NIH budget from $13.5 billion in 1998 to $27 billion. How then should advocates take this news? Is it a time to celebrate or not? If you are a myeloma advocate, there are a few things to consider. First, think of the good news from the past few ASH meetings: pomalidomide, carfilzomib, panobinostat, daratumumab, elotuzomab, ixazomib, and all the new agents in the pipeline. Every one of these ideas had their birth in a basic research lab—sometimes in the minds of young scientists with little pedigree—that were largely supported by funds from National Cancer Institute (NCI), the largest NIH institute. The rewards we are reaping today are, in large part, due to the investment in research our nation made prior to 2003. Because of the relative lack of momentum for a broader NIH portfolio since the doubling, I fear that meetings ten years from now will not be filled with the types of breakthroughs we have experienced in recent years. And it's not just myeloma—it's in virtually all diseases. As I argued earlier this year, the number of studies in the preclinical pipeline has dropped by about two-thirds since 2004. Younger scientists are choosing not to enter medical research because opportunities for funding their studies do not exist. According to the American Association for Cancer Research (AACR), "the chances that a researcher will be awarded an NCI grant to advance scientific knowledge and pursue lifesaving treatments have reached an all-time low. Will the $2 billion increase change this? It stops the hemorrhaging, so to speak, but it does not herald the beginning of a new age of research. That is, not unless it is met with far more robust increases in the coming years. We need greater knowledge about the statistics and facts surrounding cancer and medical research advocacy, consensus about goals, and a new type of persistent militancy. First, learn and internalize these numbers:
| | | | | |
| --- | --- | --- | --- | --- |
| | FY 2015 | FY 2016 Budget Request | FY 2016 Final | Difference |
| NIH | $30.084 billion | $31.084 billion | $32.084 billion | + $2 billion |
| NCI | $4,950,396,000 | $5,098,479,000 | $5,214,701,000 | + $264,305,000 |
Here are some things you should understand: The Budget Request is the amount that the President submits to Congress when submitting a proposed budget, which is the same time that the State of the Union address is delivered. This is a suggestion only; it does not have force of law. But it sets the agenda. It gives Congress a number to consider. Often reports of "dead on arrival" greet the President's budget because Congress has other priorities. The Budget Request is a changeable map. What is important to understand about the most recent spending bill is that the overall funding for the departments covered was $3.575 billion less than the year before. So while Congress cut that amount, they raised NIH by $2 billion. Another way to look at it is that Congress approved $1 billion more for NIH than the President proposed. For NCI that was $116.222 million more. Congress was so proud that they highlighted their support for NIH on the first page of narrative of the report that explained the entire bill. Now, $32.084 billion sounds like a lot, doesn't it? Well it is and it isn't. It is when you compare it to your household budget. It isn't when you consider that the annual federal discretionary budget is $1.1 trillion—and when you consider that half of that goes to the military. One more thing to consider on the chart above is the "FY" or fiscal year. It is supposed to end on September 30 and begin on October 1 every year. This means that fiscal year 2016 was actually well underway when the bill became law on December 15. In other words, our researchers lost two-and-a-half months of planning time to implement their ideas. Another thing we need is a real consensus. A concerted effort of all advocates is needed, just like it existed in 1998-2003 when the NIH doubling was achieved. There is an almost perverse reality to today's organized advocacy. There are more professionalized, sophisticated medical interest advocacy efforts and entities today than ever before. Yet, NIH funding had continued on a downward spiral until this year. I think that is due to the silos professionalized advocacy builds. Each disease has its constituency. Even within cancer, there are silos between and within cancer types. Advocates—if they are serious about making NIH funding their highest priority—need to check their baggage at the proverbial door, not worry about who gets credit, and speak with one consistent message: We will accept nothing less than a robust, consistent funding level for NIH. And that requires persistent militancy. A militancy that is grounded in facts, tells real patient stories, and will educate our fellow citizens about why medical research funding is as important a national priority as defense, the environment, social policies, and whatever else the daily news cycle decides is significant. One suggestion is that all cancer organizations should quit having their own lobby days and converge on Washington on one agreed upon date. Shut down the city and Congress with cancer advocates and I guarantee that this issue will not be ignored again. Collaborate with other like-minded advocates and encourage them to do the same. Diabetes, Alzheimer's, rare diseases, you name it. That's how we all win. The time to pay attention is now, not just when you get breathless, frantic alerts. Resolve to contact the White House early and often to get the highest number possible in the Budget submitted to Congress. Follow up with Congress to pass an even higher number and to complete their business by September 30 so that researchers know what they're working with and can plan. Tell your stories to your friends and neighbors and explain to them why they should pay attention and care. Celebrate this year's victory, but remember that it's just a small step toward a world where disease after disease can become a thing of history. It's been done before with polio and smallpox. It can be done again and again and again.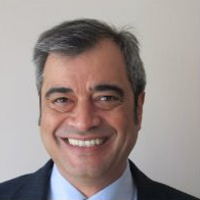 about the author
Greg Brozeit
Greg Brozeit has been with the HealthTree Foundation since 2015 when he began volunteering for the Myeloma Crowd. Prior to that he worked with Dr. Bart Barlogie and the International Myeloma Foundation, inaugurating many myeloma patient advocacy and education programs.
More on Life With Myeloma
Thanks to our HealthTree Community for Multiple Myeloma Sponsors: