New Inhibitors Advance New Combinations in Myeloma Research
Researchers at at Monash University and Peter MacCallum Cancer Centre in Australia have identified for the first time how a new class drug helps the immune system to kill blood cancer cells. According to the recent article in Science Daily:
BET-inhibitors are a relatively new class of drug which work to 'switch off' important cancer-causing genes expressed within tumour cells. International clinical trials of BET-inhibitors for the treatment of blood cancers, such as Acute Myeloid Leukemia, are now underway including at Monash and Peter Mac. However to date, this research has focused on the direct effects of the drugs in inducing cancer cell death and understanding how resistance emerges.
The researchers are finding that these BET inhibitors combined with other new immunotherapies like checkpoint inhibitors could provide significant benefit. Their experiments showed that mice will active immune systems and lymphoma had a far better response to BET-inhibitors than their counterparts with immuno-compromised systems.
In addition to their primary function, the research showed the BET inhibitors were able to 'switch off' a protein called PD-L1, which is used by tumour cells to hide from the immune system. Through this mechanism, the BET-inhibitors were making tumour cells more sensitive to attack from the immune system. The power of an activated immune system in eliminating tumour cells has been proven through 'blockbuster' drugs such as 'Keytruda' and 'Opdivo', which also target the PD-L1 pathway. Building on this knowledge, this research confirmed that the combinations of BET-inhibitor with other immune therapies work better in lymphoma than either therapy alone.
Based on this work, the team will test a new CDK inhibitor called Dinaciclib with the checkpoint inhibitor anti-PD1 therapy Keytruda in relapsed lymphoma, CLL and myeloma.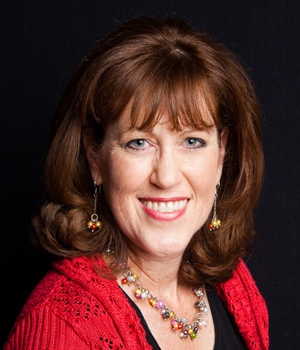 about the author
Jennifer Ahlstrom
Myeloma survivor, patient advocate, wife, mom of 6. Believer that patients can help accelerate a cure by weighing in and participating in clinical research. Founder of HealthTree Foundation (formerly Myeloma Crowd).
Thanks to our HealthTree Community for Multiple Myeloma Sponsors: