A CAR T therapy going after a new target, CD-229, is showing early promise for multiple myeloma patients.
CAR T cell therapy is an exciting new technology in development for multiple myeloma and a variety of targets are being explored, most commonly BCMA (B-cell maturation agent) because this is found on the surface of myeloma cells. Today's CAR T BCMA clinical trials have included patients who have relapsed after most therapies. Some patients in these trials have been on an incredible 10-20 lines of treatment. Response rates have been fantastic - in the 90% range - but the responses haven't been very durable. The average remission for these highly relapsed patients has been around 12 months. This is remarkable on one hand because these highly relapsed patients were close to death, but clearly, much longer remissions are wanted and needed.
Future CAR T work is being done to determine how to make CAR T treatments better. One strategy is to go after an additional target and perhaps one that hits the myeloma stem cells - or the cells that cause the myeloma to regrow after successful treatment. Huntsman Cancer researchers shared their success in going after a new target called CD229 in Nature Communications.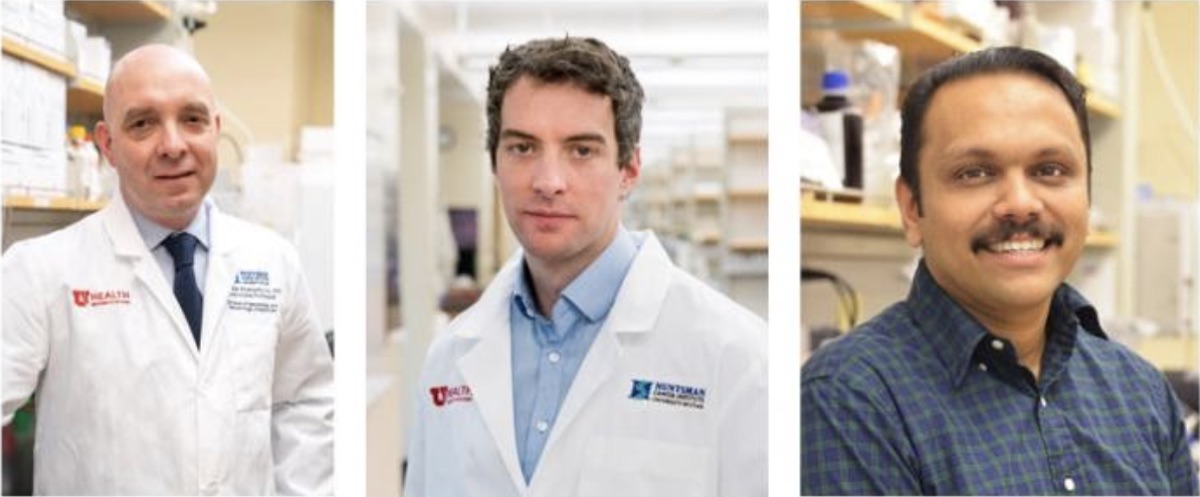 The Utah-based scientists developed CAR T cells that target a molecule, CD229, that is present on the cancer cells of patients with myeloma throughout the course of their disease. Importantly, CD229 is also present on myeloma stem cells, which are the source of treatment-resistant tumor cells in patients who relapse.
"We were dismayed that although some of our patients respond quite well to currently available immunotherapies, they relapsed as early as one year after treatment," says Atanackovic. "We thought if we could target every last cancer cell in a patient's body, including the cancer stem cell, this could make the critical difference and yield more durable, deeper responses to treatment."
The study was led by Djordje Atanackovic, MD, a physician-scientist at HCI and an associate professor of internal medicine, division of hematology and hematologic malignancies at the U of U, who cares for patients with multiple myeloma. The study builds on earlier work by Atanackovic and his colleagues in which they identified CD229 as present on multiple myeloma and other B cell cancer cells. Once the CD229 target had been identified, it took several years to complete the complicated engineering and laboratory work to test whether CD229 was a viable new agent for a CAR T approach.
In their research, they found that BCMA CAR T cells bound to and killed myeloma cells, but did not target other B cell populations. The CD229 CAR T cells spared naive B cells but killed memory B cells.
Based on those findings, they believe that CD229 CAR T cells may be able to target not only myeloma mature plasma cells but also the myeloma-generating cells present in the memory B-cell population.
HCI researchers Tim Luetkens, MD, an expert in cell and protein engineering, and Sabarinath Radhakrishnan, MD, assistant professor of internal medicine at the U of U, led the development of the therapy in Atanackovic's lab. They engineered the first fully human antibody against CD229 and, with this newly engineered "hook," produced CAR T cells targeting CD229. They confirmed their hypothesis CD229 CAR T kills mature multiple myeloma cells, as well as myeloma stem cells, using a mouse model, as well as stem cells derived from myeloma patients. They also showed that in this laboratory setting, the tumors treated with CD229 CAR T appeared to result in long-lasting responses.
The team plans to complete further work to see if the approach can be safely used in humans. The potential of CD229 as a new target for CAR T treatment in multiple myeloma is exciting and welcome by myeloma patients.