Progress on Another CAR -T for Multiple Myeloma!
It was only a few years ago that the Myeloma Crowd started to post the first articles about CAR-T and the potential promise this medical breakthrough could be for us myeloma patients. We saw the first two FDA approvals for CAR-T less than three years ago, one for large B-cell lymphoma (Yescarta, marketed by Gilead), the other for the treatment of pediatric acute lymphoblastic leukemia (Kymriah, marketed by Novartis). The number of CAR-T programs that are currently being investigated in many trials is no longer just limited to hematological malignancies but has also rapidly expanded into the area of a variety of solid tumors.
Of course, our interest is in CAR-T for multiple myeloma. About two months ago, Bristol Myers, in cooperation with Bluebird Bio, announced the filing of their Biologics License Application (BLA) for the investigational drug bb212 (idecabtagene vicleucel, also called by the shorter name 'ide-cel'). This BLA submission for the BCMA-directed CAR T-cell immunotherapy targets adult patients with multiple myeloma who have received at least 3 prior therapies, including an immunomodulatory agent (such as Thalomid, Revlimid or Pomalyst), a proteasome inhibitor (such as Velcade, Kyprolis or Ninlaro) and an anti-CD38 antibody (such as, e.g., Darzalex). The patient outcomes reported during the clinical trials provide fresh hope for those MM-patients whose disease has relapsed after several prior treatment alternatives have failed. I am still optimistic that bb2121 will be USFDA approved between year-end 2020 and the end of 1Q2021, despite the recently reported fact that Bristol Myers has been tasked by FDA to refile this BLA after a series of drug manufacturing questions are resolved and responded to.
At the most recent (virtual) meeting of the American Society of Clinical Oncology (ASCO), Bristol Myers also provided an update on their second CAR-T candidate for myeloma. This product is officially called orvacabtagene autoleucel but, is also called 'orva-cel' for short. It is an autologous, BCMA directed CAR T-cell therapy often also referred to as orva-cel. Orva-cel is a novel CAR-T with a manufacturing process that enriches the CAR construct for a 'central memory phenotype' (T-cells that express several different proteins.) The sub-group of central memory T-cells is commonly found in peripheral (circulating) blood, where myeloma cells also find a home (together with bone marrow). This enrichment ' could lead to more persistent, and hopefully more effective, treatment …'.
Early results of a cohort of 62 patients who had received higher dose levels of orva-cel can be summarized as follows :
Patients had three or more previous lines of therapy (median, 6; range, 3-18) that included a proteasome inhibitor immunomodulatory drug and an anti-CD38 monoclonal antibody. Nearly all (94%) had a previous autologous hematopoietic stem cell transplant, and 63% had bridging chemotherapy.
Median time from diagnosis was 7 years (range, 2-24). [emphasis added] Patients received orva-cel dosed at 300 × 106 CAR T cells (n = 19), 450 × 106 CAR T cells (n = 19) or 600 × 106 CAR T cells (n = 24), after lymphodepletion chemotherapy with fludarabine and cyclophosphamide.
Adverse events seen during the study were :

Safety results showed the most frequent treatment-related hematologic adverse events included neutropenia (90%), thrombocytopenia (52%) and anemia (50%). All cases of neutropenia were grade 3 or higher. Grade 3 or higher infections occurred in 13% of patients.
Eighty-nine percent of patients developed cytokine release syndrome (CRS), but only two patients (3%) had grade 3 or higher CRS. Median time to onset of CRS was 2 days (range, 1-4), with median time to resolution of 4 days (range, 1-10).
Thirteen percent of patients had some form of neurotoxicity, including two patients (3%) with grade 3 or higher neurotoxicity. Median time to onset of neurotoxicity was 4 days (range, 1-6), with median time to resolution of 4 days (range, 1-10).
Two patients died within 90 days of orva-cel infusion — one who received the 300 × 106 CAR T-cell dose and one who received the 450 × 106 cell dose.
The lead investigator reported, "CAR-T therapies have some fairly unique side effects, but the management of these toxicities has evolved in the last several years, leading to early intervention to minimize serious and prolonged toxicities. The toxicities noted in this trial are comparable to prior reports, including the rates of serious (grade 3 or higher) CRS and neurologic events.
Efficacy results showed an overall response rate of 92%, with a very good or better partial response rate of 68%. Thirty-six percent of patients had a complete response to therapy. Response rates appeared comparable among the three doses. However, all three patients who had a partial response or better at the 600 × 106 cell dose were minimal residual disease negative, compared with 84% of patients across all three dose levels. [emphasis added]
Median PFS had not yet been reached for the 450 × 106 cell dose group (median follow-up, 8.8 months) or for the 600 × 106 cell dose group (median follow-up, 2.3 months) and was 9.3 months for the 300 × 106 cell dose group (median follow-up, 9.5 months). The median follow-up is different for the different dose levels, so additional follow-up is needed to determine if higher doses provide more durable responses.
The lead investigator indicated that, 'currently approved treatments for patients with relapsed or refractory multiple myeloma who have had three or more previous lines of therapy confer ORRs of 30% to 40% and median OS of about 6 months to 12 months'. It can therefore be said that, 'The response rates noted in the trial are clinically meaningful.'
Johnson & Johnson, marketers of Darzalex, are also in the race for a CAR-T for multiple myeloma, with their product JNJ-4528 that has completed Phase I study requirements and has recently fully enrolled the Phase II study participants. Stay tuned!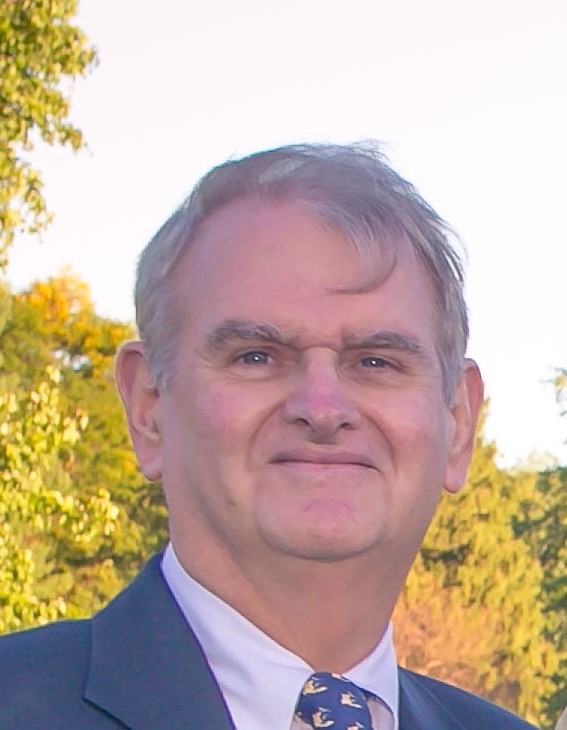 about the author
Paul Kleutghen
I am a patient diagnosed in 2014 with primary plasma cell leukemia (pPCL), a rare and aggressive variant of multiple myeloma and have been very fortunate to find successful treatment at the division of Cellular Therapy at the Duke University Cancer Institute. My wife, Vicki, and I have two adult children and two grandsons who are the 'lights of our lives'. Successful treatment has allowed Vicki and I to do what we love best : traveling the world, albeit it with some extra precautions to keep infections away. My career in the pharmaceutical industry has given me insights that I am currently putting to use as an advocate to lower drug pricing, especially prices for anti-cancer drugs. I am a firm believer that staying mentally active, physically fit, compliant to our treatment regimen and taking an active interest in our disease are keys to successful treatment outcomes.
Thanks to our HealthTree Community for Multiple Myeloma Sponsors: