Feb 4 Is World Cancer Day. So What Does Moonshot & VP Joe Biden Have To Do With Cancer?
BY LIZZY SMITH
If you have been thrust into the Cancer World because either you or a loved one is fighting this disease, you should be learning everything you can about treatment options and more. And if you're paying attention to cancer news, you may have heard about the
Moonshot initiative
. But what is it and what does it mean to you?
Moonshot Initiative Explained
Last month during President Obama's 2016 State of the Union Address, Vice President Biden (who lost his son earlier this year to brain cancer) was appointed to head up the new National Moonshot Cancer initiative (or "Moonshot") aimed at ending cancer. To jump-start this effort, the White House allocated $1 billion in funding. According to
NPR
:
President Obama plans to ask Congress for $755 million in cancer-research funding as part of his 2017 budget, according to the White House.

That would bring the funding total to nearly $1 billion over the next two years to accelerate what the president called a "moonshot" to try to eliminate cancer. Congress has already approved $195 million in research funding in 2016.
According to a White House fact sheet, Moonshot will work to accelerate cancer research efforts and break down barriers to progress by enhancing data access, and facilitating collaborations with researchers, doctors, philanthropies, patients, and patient advocates, and biotechnology and pharmaceutical companies. The initiative aims to bring about a decade's worth of advances in five years, making more therapies available to more patients, while also improving our ability to prevent cancer and detect it at an early stage.
How Moonshot will work
Moonshot will begin immediately with $195 million in new cancer activities at the National Institutes of Health (NIH) in Fiscal Year 2016.
The Fiscal Year 2017 Budget will propose to continue this initiative with $755 million in mandatory funds for new cancer-related research activities at both NIH and the Food and Drug Administration.
The Departments of Defense and the Veterans Affairs are increasing their investments in cancer research, including through funding Centers of Excellence focused on specific cancers, and conducting large longitudinal studies to help determine risk factors and enhance treatment.
Supporting cutting edge research opportunities
Cancer screenings: One may wonder why more cancer screenings aren't conducted more often. For example, basic blood work can help diagnose several cancers early-on. (This is how I was diagnosed with multiple myeloma-- through routine blood work. I did not know I was sick and the results were shocking to me. Thank goodness I had a doctor who quickly noticed abnormalities and ordered more tests. I wonder how many others could have started treatment earlier if they had a CBC test done every year at a minimal cost?) Early cancer detection is key to fighting disease. Moonshot hopes to capitalize on recent advances that can detect cancer early in disease growth.
Prevention & cancer vaccine development: Moonshot will speed the development, evaluation, and optimization of safe cancer vaccines targeting unique features of individual cancers.
Cancer immunotherapy and combination therapy: Much exciting work in the world of cancer and, specifically, multiple myeloma, involves immunotherapy (which uses the body's own immune system to attack cancerous cells) and drug combinations. Moonshot will support research that capitalizes on the early successes of immunotherapy for cancer treatment and develop new combination therapies.
Sharing data
In 2014, I attended the annual ASH Conference in San Francisco. Still relatively new to the Myeloma World, I had many questions and was on a quest to learn as much as possible. One of my key take-aways was how rare it was for researchers to share their data with others, whether it be with the public or private sector. Moonshot aims to encourage data sharing and develop mechanisms for doing better collaboration.
The FDA will also develop a virtual Oncology Center of Excellence to leverage the combined skills of regulatory scientists and reviewers with expertise in drugs, biologics, and devices. This center work towards speeding up the process for developing new diagnostic tests, treatments, and therapies.
Excerpts of a letter from VP Biden
On February 1, Vice President Joe Biden sent out an email to supporters. In it, he writes:
We'll make sure we're making the most of investments, of our research and data, our supercomputing capabilities, our targeted incentives, private-sector efforts, and patient-engagement initiatives.

In fact, just today we announced a new 1 billion dollar jumpstart to make sure some of the best work going on has the funding that it needs. Because ultimately, as the federal government, our job is to break down silos and bring people together who are doing the most cutting-edge work. Our job is to clear out the bureaucratic hurdles -- and let science happen. And we're going to continue to call on families, researchers, and physicians all across the country to join this effort and rise to the challenge.
What you can do
Those of us who have personally been impacted by cancer can do much to help support Moonshot's goals at curing cancer. Here are a few options for those in the myeloma community:
Share your personal story on how cancer has impacted your life with Vice President.
Contact Congress and let your representatives know that you support the President's efforts to fund the Moonshot program. You can find the contact info for your State-specific House of Representative by clicking here and for the US Senate by clicking here.
Support the Myeloma Crowd Research Initiative's efforts to fund two promising clinical trials. You can start a fundraising team or make a donation by clicking here.
Start a Muscles for Myeloma team and participate by clicking here. Or, if you would rather, simply make a donation
To learn more about Myeloma Crowd's take on Moonshot
Magic Bullets to Moon Shots by Greg Borzeit
Is The Cancer Moonshot the Only Solution to An Inadequate and Outdated System? by Gary Petersen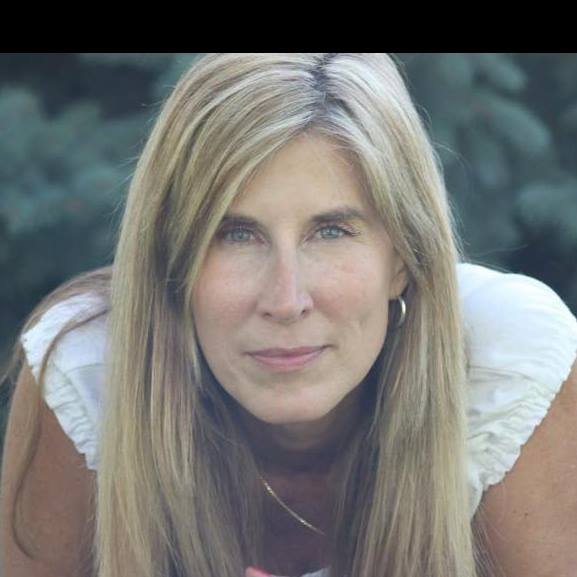 about the author
Lizzy Smith
Lizzy Smith was diagnosed with myeloma in 2012 at age 44. Within days, she left her job, ended her marriage, moved, and entered treatment. "To the extent I'm able, I want to prove that despite life's biggest challenges, it is possible to survive and come out stronger than ever," she says.
Thanks to our HealthTree Community for Multiple Myeloma Sponsors: