Myeloma Treatment at Relapse Depends on the Kind of Relapse
In recent OncLive video, three myeloma experts tackle the important topic of what to do at relapse. All three agree that the type of relapse plays a large role in the type of treatment that is tried next. Rapid Disease Relapse If the disease return is "explosive" or comes back quickly and forcefully, then Dr. Ivan Borrello, MD of Johns Hopkins School of Medicine says that disease control needs to be very quick and should look at chemotherapy agents (like melphalan and cyclophosphamide) or even combined with a proteasome inhibitor an IMID. Slowly Rising M-Spike If the relapse comes with few symptoms but a steadily rising M-spike, Dr. Borrello says there is time to use the newer treatments like immunotherapy which take longer to work and can be given over a longer period of time, like daratumumab or elotuzumab. A slower response to these approaches like monoclonal antibodies (daratumumab and elotuzumab) or PD-1 checkpoint inhibitors and isn't necessarily a bad thing. According to Dr. Borrello:
And this paradigm, probably best explained in the solid tumor arena, can certainly be applied to other settings, such as in the field of multiple myeloma where, over and over again, we are now seeing that a longer time to response can often translate also into a longer disease-free interval.
According to Dr. Borrello, the newer treatments like the monoclonal antibodies are moving up earlier in number of relapses and are being used in combinations. For example, Daratumumab was first approved for patients with three prior therapies but is now being fast-tracked for approval in first relapse in a lenalidomide and dex combination.
Daratumumab was initially approved as a single-agent therapy. We have seen from earlier studies that combining it with Revlimid and dexamethasone can increase the overall response rate. At ASCO, we heard yesterday that daratumumab, in combination with Velcade and dexamethasone, showed a dramatic improvement in overall response rate, with significant durability compared to Velcade and dexamethasone alone. And I think data are going to be presented next week at EHA showing daratumumab plus Revlimid, and dexamethasone compared to Revlimid, and dexamethasone alone. It's going to also show an improvement in overall response rate. Similarly, we've seen this with elotuzumab; that in the ELOQUENT study, elotuzumab/Revlimid/dexamethasone (ERD) showed a significant improvement in the overall response rate compared to Revlimid and dexamethasone. So, summarizing these data: I think what we're beginning to see is that antibodies are working through a non–cross-reactive mechanism. There is some benefit of synergism that we're beginning to see, and, ultimately, what the right combination is going to be of all the drugs that are currently available in our armamentarium remains to be determined.
Having A Myeloma Specialist in Your Corner
Having a myeloma specialist help you review options is critical. Dr. Jatin P. Shah, MD of MD Anderson Cancer Center notes that treating myeloma is both an art and a science because now there are so many iterations of treatment combinations that can be given.
There are really multiple options for patients, and we have to embrace the art of medicine and art of myeloma management here. And that's an exciting opportunity for our patients. So, we just have to embrace this as really the art of medicine.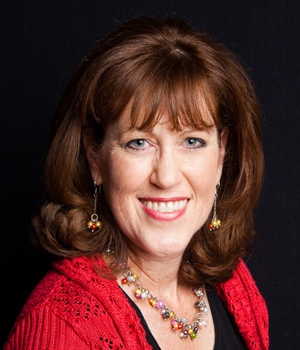 about the author
Jennifer Ahlstrom
Myeloma survivor, patient advocate, wife, mom of 6. Believer that patients can help accelerate a cure by weighing in and participating in clinical research. Founder of HealthTree Foundation (formerly Myeloma Crowd).
Thanks to our HealthTree Community for Multiple Myeloma Sponsors: