First Large US/Canada Clinical Trial for High Risk Myeloma Patients
In the last few years there has been a surging effort to treat myeloma patients according to their disease profile. This is no easy task as myeloma is complicated; there are various sub-types of disease biology and myeloma patients react differently to therapies. For 10-15% of myeloma patients, the challenge is even greater. This smaller group includes patients with deletion 17p, and translocations 14;16 and 14;20, who are considered "high-risk" patients. These are either patients who progress quickly from smoldering myeloma to active myeloma or patients who relapse quickly after treatment, even aggressive treatment with standard myeloma drugs.
A major Phase I/II trial has been constructed by the Southwest Clinical Oncology Group (SWOG) to serve high-risk newly diagnosed patients by testing a leading edge "standard of care" combination of Revlimid-Velcade-dexamethasone with or without a new immunotherapy called elotuzumab.
Dr. Saad Usmani was recently interviewed on mPatient Myeloma Radio and shared the rationale for this trial:
Even with stem cell transplants in the upfront setting, more than half of the patients who have high-risk myeloma will be relapsing within two years. And I sincerely feel, having seen so many high-risk patients relapse after a singular or double transplant, that it's not worth the toxicity for that subgroup of patients.

I'd rather be utilizing more novel therapies developing newer clinical trials to include better proteasome inhibitors or better monoclonal antibodies together in combination with other drugs for these patients in clinical trials and trying to find a different answer. The approaches that we have for high-risk myeloma right now for that 15% patient population is not helping majority of the high-risk patients.
The trial is comparing Revlimid-Velcade-dexamethasone vs. Revlimid-Velcade-dexamethasone with elotuzumab, used as induction and maintenance therapy.
Dr. Usmani describes the trial design:
The idea here is you are essentially picking one of the forefront standard of care regimens and you are continuing that therapy until relapse or progression in a given patient. The standard arm on this trial receives eight cycles of induction followed by a dose-attenuated maintenance with those three drugs until the patient has relapsed or progressed, compared with the experimental arm where the patients are getting elotuzumab in combination with RVD or Revlimid, Velcade, Dexamethasone.
Elotuzumab is one of the first monoclonal antibodies that target specific proteins found on most myeloma cells.
Elotuzumab, as you probably may know, is a monoclonal antibody that targets the protein called CS1 that is present on the surface of myeloma cells and elotuzumab has been in clinical trials for relapsed/refractory patients as well as in upfront patients in a randomized Phase III in combination with Revlimid and dexamethasone. But this high-risk trial is the first one that's combining a three-drug regimen with elotuzumab as monoclonal antibody therapy.
Clinical trials usually use new drugs first in patients that have relapsed or are refractory, where the current drugs are no longer working. Dr. Usmani described the results of these early elotuzumab trials alone and in combination with other drugs.
The combination of elotuzumab along with Revlimid and dexamethasone was tried in relapsed and relapsed/refractory myeloma patients yielding an overall response rate of a little north of 80% which was a pretty significant overall response rate for a two-drug combination. A similar combination of elotuzumab with Velcade and dexamethasone yielded a response rate of about 47% or 48%. So these data were just emerging and being presented at ASH and ASCO at that time. (2011)

So even though elotuzumab as a single agent does not have a lot of appreciable clinical activity, in combination with other drugs it was showing clinical activity beyond what those single agents would have done in that setting. And specifically, looking at the elotuzumab-Revlimid-dex data, there weren't any differences in the responses or the durability of responses between the patients who had specific cytogenetic abnormalities versus those who did not.

Based on some of the early efficacy data that we find in the relapsed/refractory setting, as well as the side-effect profile, made us pick this particular drug.
He noted that elotuzumab is very well tolerated with no severe adverse side effects.
The trial is an NCI "high priority" trial. It is already open in the US and will be open in Canada across the NCIC network as well.
With so many new drugs now available to test in myeloma, patients are looking forward to seeing more trials designed in this way with greater personalization and rapid assessment for specific myeloma sub-populations.
For more information about this trial and its locations, call or email SWOG contacts Sandi J. Fredette at 210-614-8808 x 1002, sfredette@swog.org or Dana Sparks at 210-614-8808 x1004, dsparks@swog.org.
For additional questions about the trial, check its description on www.clinicaltrials.gov or send Dr. Usmani a message through his Myeloma Crowd directory listing.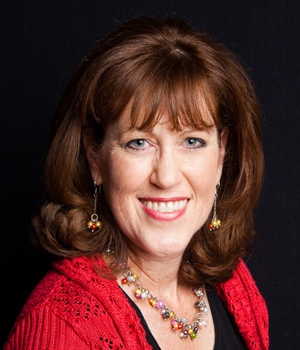 about the author
Jennifer Ahlstrom
Myeloma survivor, patient advocate, wife, mom of 6. Believer that patients can help accelerate a cure by weighing in and participating in clinical research. Founder of HealthTree Foundation (formerly Myeloma Crowd).
More on Life With Myeloma
Thanks to our HealthTree Community for Multiple Myeloma Sponsors: