Myeloma Survivor Lizzy Smith Enters Stem Cell Transplant #3 With A Skydive
BY LIZZY SMITH
Not long ago, I shared with you all my feelings on clinical trials and my willingness to embark on one. Yep, still a BIG HUGE FAN of clinical trials. You can read my opinion right here at Do I Look Like A Guinea Pig that was published on Myeloma Crowd not long ago. Well the trial seemed to be going ok until my overall ANC level fell by .1 percent lower than it needed to be to stay on it. So I was kicked off within just one month of starting it (ACY-125). Bummer. Still not ready to embark on another stem cell transplant (SCT), I elected to try to stay on just the Pomalidomide-Dex while we started the paper work to get the compassionate use of elotuzumab. But my dang numbers kept creeping up and we decided it there was no time to wait for the elotuzumab (why didn't we start this process sooner, I ask myself?), or to get into the trial at NIH that didn't require an sct before we got to here. It was time to get my markers down now, then get into a trial at NIH or the one at U-Penn or something else. I'll write more about those later, but once I've recovered sufficiently from this dang SCT, I will get into one of those, it's already in the works (I hope).
So last Thursday, I stopped the Pomalyst and started high dose dex (40 mg each day without break). And then we scheduled the beginnings of my auto stem cell transplant number 3. Which makes this all so odd because, honestly, I feel fabulous (minus the fatigue expected from certain drugs and crashes). If I didn't know I had myeloma, I'd be off living a very normal life. But life isn't normal for me and, until/unless a cure is found, it never will be. Which, I suppose, is ok because my prior life pre-diagnosis was pretty awful (horrible marriage, working too many hours, sitting in too much traffic sucking down way too many exhaust fumes on the freeway).
So how am I emotionally coping, I am asked. Actually, quite well. Disappointed, of course. I mean, who wants to feel like crap, lose hair again, wear wigs, and allow stupid doctor visits to control your life? Not me! But I press forward in the best way I know how-- by kicking a**, having fun, living large, fearlessly... You get the point.
So how to "celebrate" this point of my new treatment phase? Not sitting down, not me, I just can't do it (not now, anyway). Damned cancer, you will NOT DEFINE ME.
So, first, I asked for permission to get Botox before this whole pesky thing got started (call me vain, whatever, I've been called worse, trust me). The answer was no, I might get an infection! So I did something better- I got permission from my doctor to cross off something on my real bucket list: Go skydiving for the first time. So yesterday, I jumped out of a perfectly good plane and live to tell the tale. And you know what? It was, like, maddeningly, exhileratingly fun! Was I afraid? Nope-- I didn't break a sweat. Fear is CANCER, not jumping out of planes with an instructor wearing a parachute. I showed up at my appointment time, went up on the first plane, and jumped first. I didn't even hesitate when that door popped open and it was time to... fall. And while I was airborne, I didn't think about cancer or chemo or hair loss for one second. Now before anyone get upset or think that I'm being brazen and bragging, please know that I take my illness very seriously. I did nothing outside of doctor's orders. And I've chosen not to let myeloma define or control me when I can help it. Every moment that I can do something fun, grand and amazing gives me one more fabulous memory and, to me, that is what life is all about. We each cope in different ways.
So I went home from my skydiving experience and packed up while my husband, William, cooked up a dinner party for my brother's birthday. While sweet smells of grilled salmon and roast wafted through our home, I crammed my suitcase full of comfy leggings and loose fitting tops. I brought lounge wear for evenings, my trusty laptop and cell phone, my book that I have been meaning to finish in like, forever (Killing Jesus), my latest Vanity Fair magazine, and lots of fuzzy socks.
Here William and I are checking into Huntsman Cancer Hospital for my 5-day "resort" stay of induction therapy. In two weeks, no hair? Ugh! Back to the wig shop, I suppose...
And here I am getting "cozy" in bed (gag).
I am going to treat my five-days here in hospital as some "me" time. I'll take this setback one day at a time, mustering up all the courage I possible can, knowing that I have a phenomenal support structure out there, and let's press forward. I want to heal and get on with the business of life. And I will share all the details for those who want to follow. After all, this journey isn't just mine, it is all of ours. And if we can draw strength, wisdom, or even just a little entertainment from it all, go for it.
Check out the short video flight video right here. Hard to believe that in just a few hours I'm checking into the hospital.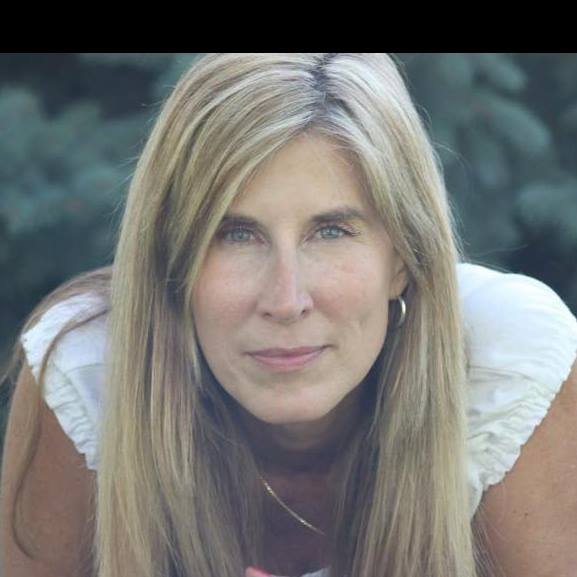 about the author
Lizzy Smith
Lizzy Smith was diagnosed with myeloma in 2012 at age 44. Within days, she left her job, ended her marriage, moved, and entered treatment. "To the extent I'm able, I want to prove that despite life's biggest challenges, it is possible to survive and come out stronger than ever," she says.
More on Life With Myeloma
Thanks to our HealthTree Community for Multiple Myeloma Sponsors: