Why Some Myeloma Patients Obtain Better Outcomes
We already know that all myeloma patients are not the same. The average patient has 5 genetic myeloma mutations (or types of myeloma) at diagnosis and those mutations differ from patient to patient. To add more complexity, those genetic mutations can change over time. Myeloma researchers at the University of Southern California performed a study on myeloma genetics by African vs. European ancestry. They reviewed genomes and transcriptomes of more than 700 multiple myeloma patients to identify the differences in the genetics. Multiple myeloma occurs more frequently and is more likely to be fatal in the black population. The study pulled data from the MMRF's CoMMpass study, a genetic profiling study of 1,000 patients. According to the researchers, 128 African Americans and 593 Caucasians were included in the dataset.
The results showed that while African American and Caucasian patients had, on average, the same number of mutations, the differences lied in the genes that were mutated. In the African American patients, mutations within BCL7A, BRWD3, and AUTS2 were more common. In Caucasian patients, TP53 and IRF4 mutations were more common and these mutations are considered more high-risk and more deadly.
One of the most interesting observations of the study was overall outcomes between the two groups. A statement in GenomeWeb from USC's Zarko Manojlovic said:
"One of the most surprising discoveries from this large cohort is that cancers from patients of European descent were six times more likely than their African-descent counterparts to have mutations in TP53, a known tumor suppressor gene. Biologically speaking, higher mutation rates in this gene should lead to overall lower survival rates among patients of European descent, but that does not correlate with what we see in clinical outcomes."
We believe that obtaining your best possible patient outcomes lies in three strategies: 1) Have a myeloma specialist on your team 2) Consider participating in clinical trials 3) Take control of your care and educate yourself about your disease, whether online or in a support group. Over 80% of myeloma patients are seen by local oncologists who are treating many types of cancer (breast, prostate, lung, etc.). There is scientific evidence that shows that patients who are treated at myeloma centers of excellence live longer. Why? Because the experts know how to combine and time the best treatment combinations and administer them in the most advantageous order. Patients can consult with an expert and then receive local care, making the care team both experienced and convenient. Clinical trials give early access to some of the best myeloma therapies around. Two years ago, daratumumab was in clinical trials and as early as 7 years ago, myeloma patients were able to access this powerhouse of a drug. Now we can all take advantage of it, but if your disease is becoming resistant to today's approved treatments, consider joining a clinical trial. Myeloma can seem unbelievably confusing at times, but reading a little every day or every week can provide rich rewards. After you've absorbed information a little at a time, your questions will change at your next appointment. Why is your doctors selecting a specific combination over another? Should you get a triplet combo instead of a doublet? Do you have standard or high-risk myeloma? Should you consider transplant? Becoming your own best advocate will result in better outcomes. We want all our myeloma friends to live as long as possible. Please encourage other myeloma patients you meet to get a myeloma specialist on their care team, join clinical trials and learn more about their own disease. The results could be wonderfully staggering.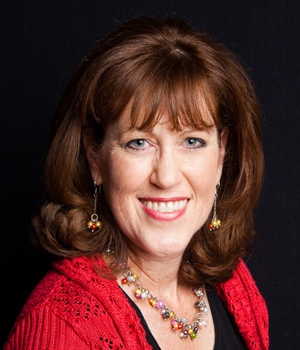 about the author
Jennifer Ahlstrom
Myeloma survivor, patient advocate, wife, mom of 6. Believer that patients can help accelerate a cure by weighing in and participating in clinical research. Founder of HealthTree Foundation (formerly Myeloma Crowd).
More on Life With Myeloma
Thanks to our HealthTree Community for Multiple Myeloma Sponsors: