The Show Must Go On: Myeloma Patient Makes Symphonic History at the Age of 87
Jane Little made her debut as a a bass player at the age of 16 on February 4, 1945 and at the age of 87 was still going strong with the Atlanta Symphony Orchestra. At only 98 pounds and a foot smaller than her instrument, her passion for music couldn't be muted, even with a diagnosis of multiple myeloma. Over the course of her disease she had broken a shoulder, elbow and pelvis and cracked a vertebrae. After getting her chemo and taking her weekly dose of 5 dex pills, she headed over to a Sunday afternoon pops concert to make her official comeback. After receiving a standing ovation at intermission for her amazing lifetime of contributions to great music and playing "There's No Business Like Show Business," Jane collapsed and died onstage. According to a recent article by Geoff Edgers in the Washington Post, Little's 71-year career accomplishment will likely land her in the Guinness Book of World Records for the longest orchestra tenure.
"It's just mind-boggling," says Timothy Cobb, the principal bassist with the New York Philharmonic. "It takes a tremendous amount of physical power, frankly, and just brute force to play in a big orchestra. I have had friends who have made it into their 70s but to be pumping it out in the orchestra is really something."
Jane grew up during the Depression and her family was too poor to afford a piano. She was encouraged to play the bass because the orchestra at her Atlanta High School didn't need her to play the clarinet, her first choice. She was married to the principal flute player for 41 years. "And he was this big, 6-feet-2 guy that played a little flute - and he could carry my bass for me, too." She was only 4 foot, 11 inches. Playing the string family's largest instrument was never easy, and even harder with myeloma.
"It takes so much, to push those metal strings down against the fingerboard," says Little. "When I first started practicing two months ago, I could only practice for two minutes because it hurt so bad."
Jane planned on retiring after this year's season to spend more time at her North Carolina home. But she was determined to beat the Guinness record, always keeping an eye on her closest competitor. Most importantly, Jane was a shining example of how a smile, hard work and dedication to something you love can create a life well lived and bring immense satisfaction, with or without multiple myeloma.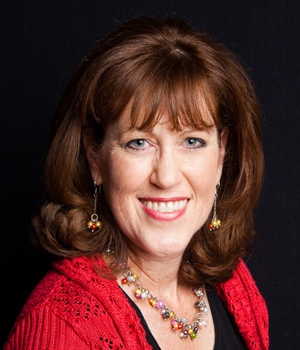 about the author
Jennifer Ahlstrom
Myeloma survivor, patient advocate, wife, mom of 6. Believer that patients can help accelerate a cure by weighing in and participating in clinical research. Founder of HealthTree Foundation (formerly Myeloma Crowd).
More on Life With Myeloma
Thanks to our HealthTree Community for Multiple Myeloma Sponsors: