Myeloma Optimism? Its Abundant at ASH/FDA Joint Symposium on New Drug Approvals
BY SURABHI DANGI-GARIMELLA, PhD for AJMC "We have witnessed unprecedented progress in the treatment of multiple myeloma (MM). Things have moved very well and most of this is because we now have a plethora of new drugs to support care pathways." These opening statements by S. Vincent Rajkumar, MD, from the Mayo Clinic in Rochester, Minneapolis, summarized the objectives of a novel FDA-sponsored session at the end of the third day of the American Society of Hematology (ASH)'s annual meeting. Primary clinical reviewers from the FDA who reviewed the applications for daratumumab (Darzalex), ixazomib (Ninlaro), and elotuzumab (Empliciti)—all approved in November 2015—discussed the safety and efficacy issues from the products' clinical trials and toxicity studies. Additionally, 2 clinician experts who have extensive experience with these drugs in clinical practice, discussed their perspectives on use of these products in the real-world setting, focusing on combination therapies and sequencing. The session was moderated by Albert B. Deisseroth, MD, PhD, Office of Hematology and Oncology Products, FDA. "We are in the midst of a revolution in targeted drug therapies," Deisseroth said. "Three new treatments of multiple myeloma were approved in just the past 3 weeks. To ensure that promising new products meet an unmet medical need, and are approved expeditiously, the FDA has introduced accelerated, fast track, breakthrough, and priority approvals." Deisseroth pointed out that just in the last 3 years, 18 fast-track products were approved. FDA Perspective Daratumumab Barry W. Miller, MSN, CRNP, from the Office of Hematology and Oncology Products, FDA, introduced daratumumab, a human CD38-directed monoclonal antibody that received breakthrough therapy designation in May 2013 and accelerated approval on November 16, 2015. Miller was the primary clinical reviewer of the application. "Daratumumab has been approved for the treatment of MM in patients who have received at least 3 prior lines of therapy, including a proteasome inhibitor (PI), and an immunomodulatory agent, or those who are double refractory to a PI and an immunomodulatory agent," Miller said. Miller showed that results from the MMY2002 trial were submitted for review. Daratumumab, he said, achieved its primary objective of overall response rate when used in 106 patients who had received a median of 5 prior therapies. About 80% of these patients had received autologous stem cell transplant. The duration of response, he showed, was 7.4 months. "Daratumumab can, however, interfere with the determination of stringent and complete response," Miller said, adding that a few adverse events (AEs) associated with the drug include infusion reaction, fatigue, and nausea. "To avoid these reactions, patients could be pre-medicated with an antipyretic or a corticosteroid and monitored," he said. Ixazomib Alexandria Schwarsin, MD, from the Office of Hematology and Oncology Products, FDA, the primary clinical reviewer for ixazomib, introduced the drug. "The trial data that awas reviewed was generated from a randomized, double-blind, placebo-controlled trial," Schwarsin said, "in relapsed or refractory MM patients who had undergone 1 to 3 prior treatment regimens." Patients refractory to lenalidomide or PIs were excluded from this trial. Of the 2 trial arms, 224 patients with 1 prior therapy and 36 with 2 prior therapies were included in the ixazomib plus lenalidomide/dexamethasone (LenDex) arm, while 217 with 1 prior treatment and 145 with 2 prior treatments were included in the placebo plus LenDex arm. Prior therapies received by these patients included bortezomib, carfilzomib, thalidomide, lenalidomide, melphalan, and stem cell transplantation. The median progression-free survival (PFS), which was the primary endpoint, was 20.6 months in the ixazomib arm versus 14.7 months in the placebo arm. Major adverse reactions observed with the trial included diarrhea (more patients in the ixazomib arm had grade 3 diarrhea), constipation, and peripheral neuropathy, among others. Higher rates of grade 3-4 thrombocytopenia were observed with patients treated on the ixazomib arm, while grade 3-4 neutropenia was comparable between the arms. Ixazomib also resulted in a higher rate of cutaneous reactions. "For patients with renal impairment, a reduced dose of the ixazomib is recommended," Schwarsin told the audience. She concluded that the FDA has approved ixazomib, in combination with lenalidomide and dexamethasone, for the treatment of patients with MM who have received at least 1 prior therapy. Elotuzumab Nicole J. Gormley, MD, Office of Hematology and Oncology Products, FDA, was the clinical reviewer for the very recently approved elotuzumab. "Elotuzumab has been approved in combination with lenalidomide and dexamethasone for patients with MM who have received 1 to 3 prior therapies," Gormley said. The pivotal phase 3 trial of the drug evaluated elotuzumab in combination with LenDex versus LenDex alone, in relapsed or refractory MM patients who could previously have received lenalidomide. Co-primary endpoints of the trial (PFS and overall response rate or ORR) were evaluated by an independent review committee. The median PFS was 19.4 months in the elotuzumab arm, compared with 14.9 months in the LenDex arm. Further, ORR was 78.8% in the elotuzumab arm compared with 65.5% for LenDex. Sharing the list of adverse events that increased with the addition of elotuzumab—including fatigue, pyrexia, diarrhea, and constipation—Gormley told the audience, "Opportunistic infections were also higher in the elotuzumab LenDex arm, primarily fungal infections and herpes virus infections." Two patients discontinued treatment due to hepatotoxicity, she said. Clinical Perspective Rajkumar then took to the podium, telling the audience of the tremendous progress that the field of MM treatment has seen. He said that while a couple of decades back, alkylating agents were the only option, "A plethora of new drugs have now been added to the armamentarium, and the list continues to expand." "I will try to place a context with respect to diagnosis and staging and where the new approved drugs fall in MM therapy," Rajkumar told the audience. Revisions within the International Myeloma Working Group criteria have changed the staging of MM, according to Rajkumar. "We now know that MM is a heterogeneous combination of 6 to 7 diseases, and aggressiveness varies based on the kind of translocation observed in the disease." The initial therapy of LenDex kicked out the use of melphalan, Rajkumar said. Introduction of bortezomib in the early 2000s prolonged PFS and overall survival (OS) compared to the standard of care LenDex. "And now, with the addition of other agents like carfilzomib, pomalidomide, panobinostat, there are 22 potential treatment strategies within the NCCN guidelines, which of course adds to the confusion," he said. "While bortezomib triplet is routinely preferred in frontline today, even in non-transplant patients, the treatment may be harsh for the frail and elderly population. So the LenDex doublet may still be recommended for them," Rajkumar explained. Providing a context for stem cell transplants in this scenario, Rajkumar said that data presented at the ASH meeting showed early transplant could prolong OS. The question now is where can the newly approved agents be placed in these regimens? Emphasizing that the doublet therapy should be continued for the frail and elderly population of patients, Rajkumar suggested that the PI ixazomib could be combined with the doublet in the remaining patient population with standard risk who have trisomies. In the high-risk population, he recommends adding carfilzomib to the doublet or either of the monoclonal antibodies, daratumumab and elotuzumab. Rajkumar insisted that we need to improve our clinical trial strategy so that decisions on choosing the triplet can be made more readily. He said that ongoing trials with the 3 news drugs will hopefully improve our understanding of using these drugs in maintenance therapy. He did point out the need for better endpoints than PFS (such as PFS 2, OS with higher type 1 error, or validated patient-reported outcomes or quality of life endpoints) for patients who are on maintenance therapy. The second clinician expert was Paul G. Richardson, MD, from the Jerome Lipper Multiple Myeloma Center, Dana-Farber Cancer Institute, in Boston, MA. Richardson listed the following factors as those that influence treatment decisions in advanced MM:
Response to prior therapy, tolerability of prior therapy
Patient-related factors such as age, cytogenetic profile, and clonal heterogeneity
Aggressiveness and prognostic features of individual patient
Number of relapses and refractory disease
"The new drug approvals have made an immense contribution to the armamentarium of drugs available for treatment," Richardson said. The question remains, however, "How do you develop combinatorial treatment strategies for relapsed refractory (RR) patients?" Richardson suggests a backbone of an immunomodulatory agent with bortezomib and then including chemotherapy or one of the newer agents. He believes that triplet therapy is better than doublet for RR patients Ixazomib, a first-in class oral PI, is a very well-tolerated oral agent; this provides a strong rational for using this agent, he said. "There might also be rationale in combining ixazomib with a histone deacetylase inhibitor like panobinostat in RRMM patients," Richardson said. All of the new drugs could readily be integrating in the treatment of patients with relapsed MM disease, according to Richardson. To read this original article, visit AJMC by clicking here.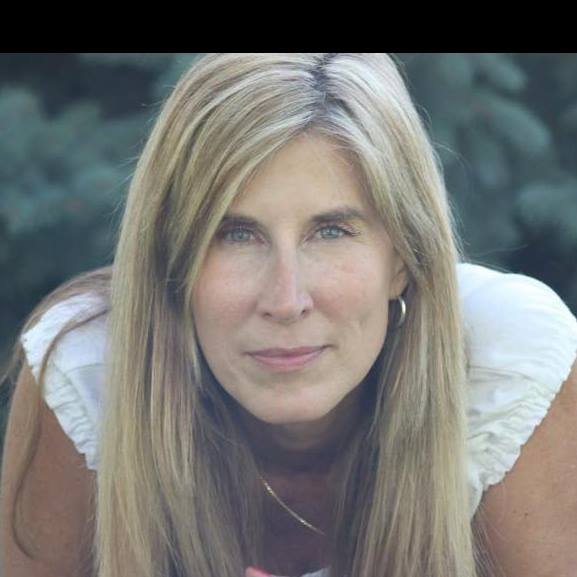 about the author
Lizzy Smith
Lizzy Smith was diagnosed with myeloma in 2012 at age 44. Within days, she left her job, ended her marriage, moved, and entered treatment. "To the extent I'm able, I want to prove that despite life's biggest challenges, it is possible to survive and come out stronger than ever," she says.
More on Life With Myeloma
Thanks to our HealthTree Community for Multiple Myeloma Sponsors: