Myeloma Maintenance Therapy...How Long?
BY JIM OMEL Thousands of multiple myeloma patients finish treatment and begin maintenance therapy. The pressing question for us all is "How long should it be continued?" Myeloma is a devastating cancer still considered incurable. However effective therapies have given many of us extra years of quality life. Expectations of newly diagnosed patients today are much different than the fearful considerations I faced in 1997. The question I pose to MyelomaCrowd readers this month is simple: How long should Revlimid maintenance therapy be continued? Experts I trust say the answer is "until progression", or in other words it should not be stopped. In a landmark clinical trial (CALGB100104) Dr. Philip McCarthy proved convincingly that PFS (progression free survival) and OS (overall survival) are both improved with maintenance therapy following ASCT (autologous stem cell transplant). Ron has been a member of my Central Nebraska Myeloma Support Group for many years. His treatment included an ASCT in 2008. He received no maintenance therapy, and for the last 8 years has had no treatment whatsoever. Willie has also been a long faithful member of my group. He was diagnosed in July, 06 and transplanted in March, 07. Willie took no Revlimid maintenance, and in fact has had no myeloma treatment of any kind since his ASCT. My second relapse occurred in 2006. After definitive treatment I began long-term Revlimid maintenance therapy. This resulted in significant neutropenia, multiple respiratory infections, and eventual drug stoppage. At my third relapse in 2010 we used local radiation therapy to a rib, Velcade, dex, and Revlimid. Because of my neutropenic history I made the conscious decision not to start Rev maintenance therapy. It has now been nearly 6 years since my last treatment, and recent labs (3 weeks ago) continue to show sCR (stringent Complete Response). Why have Ron, Willie, and I done so well with no maintenance therapy? If we had been taking Revlimid all these years the drug would be given credit, but it deserves no credit. None of us were taking it! Lest I give the impression that everyone with a good long PFS is out of the woods, let me please add one more true case from my support group. Jim had an ASCT in 2001, the year after mine. He had good labs and no treatment for 13 years. His M-protein then rose significantly and he is now on therapy. Should he have been on Revlimid maintenance therapy for 13 YEARS? Would it have stopped his eventual relapse? His Revlimid bill for 13 years would have been 13 x $120,000 or $1,560,000. He thoroughly enjoyed those 13 drug-free years, by the way. There has to be a line somewhere between (1) "until progression" and (2) no maintenance therapy whatsoever. Where is the line? How do we decide? Carefully defined MRD- status at a level of 10-6 (no myeloma cancer cell in one million normal bone marrow cells) is a great starting point. What if this status is present on two tests a year apart? Two years apart? Is that a basis for stopping Revlimid maintenance? Would 5 years of this ultra-deep response off all meds be a "CURE"? I owe a paragraph on this topic to the valuable advice of Dr. Paul Richardson, a dear friend to all myeloma patients. In an email he reminds me to be careful and "exercise care" when considering shortening Revlimid maintenance therapy. He writes that while "there may be a subset of folks who might benefit from a drug holiday, we are still early in the process and so need to be careful about confusing the field prematurely". What valuable advice from a true leader! Another myeloma expert I also trust is questioning the necessity of continuing Revlimid "until progression". Because of confidentiality I can't explain or reveal any thoughts or reasoning beyond just saying that a stoppage trial is being considered for a group of carefully selected and closely monitored maintenance patients. For numerous reasons (neutropenia, rash, GI issues, lethargic feeling, and $120,000 per year costs) I totally support his efforts. Revlimid maintenance therapy following ASCT has absolutely been shown to improve survival, but must it continue 'forever'? For everyone? My short essay contains nearly as many question marks as periods. True myeloma experts don't have all the answers, and on several discussion points I see them professionally disagree. I know however that each one of them indubitably tells the truth as they see it. They do what they do for the benefit of their patients. In med school we were taught that medicine is both an art and a science. Answers will not always appear in plain black or white. How long should maintenance therapy for myeloma continue, and is Revlimid the best approach there is? Time will tell.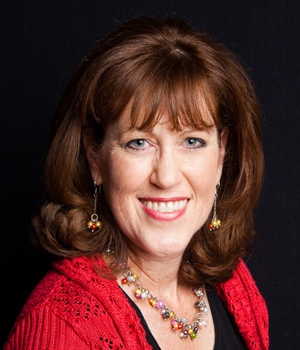 about the author
Jennifer Ahlstrom
Myeloma survivor, patient advocate, wife, mom of 6. Believer that patients can help accelerate a cure by weighing in and participating in clinical research. Founder of HealthTree Foundation (formerly Myeloma Crowd).
Thanks to our HealthTree Community for Multiple Myeloma Sponsors: