Putting One Foot In Front of the Other: Mike and Pam's Myeloma Journey & Tips On Pressing Forward
BY PAM WINNICK AND MIKE KELLY
We've all heard people call cancer a "journey." While some of us may like or even dislike that term, the reality of having myeloma is that it has ups and downs, twists and turns and usually some time to navigate it all.
Mike (myeloma survivor) and I (the caregiver) are on that hike and we've seen our share of hills and valleys with multiple myeloma. We started this journey in June of 2015 when Mike, now 68, was suffering from severe back pain. He had been seeing a chiropractor, but that didn't help. His orthopedic doctor told him that he had a compression fracture in his spine and ordered blood and urine tests. Even before the diagnosis was confirmed, I made an appointment with a hematologist/oncologist at the Hillman Cancer Center here in Pittsburgh. He delivered the bad news and we were scared.
Mike's treatment began in July 2015: Revlimid 25 mg., dex and Velcade to be followed by an auto stem cell transplant (SCT). Shortly after he began treatment, Mike fell down the stairs and tore his right knee quadrant. After surgery, he was confined to bed for nine weeks, so a van had to pick him up and deliver him to chemo and I waited on him hand and foot. We've been married for 16 years (second marriage for us both) and we have three grown children and four small grandchildren, but nothing in my background prepared me for this level of caregiving. One important course correction we had to make on our journey was to remember that common courtesy was still important, even when Mike was in significant pain. Mike's demands became so onerous, I had to draw a line in the sand and reminded him that "please" and "thank you" must be part of his vocabulary. I knew he wasn't feeling well, but having that conversation made things better and now we're closer than ever.
Just like some of your experiences, our journey had both hills and valleys. We've had times where we always seemed to be in the emergency room. The RVD combo made Mike extremely dizzy and on Thanksgiving Day, he fell flat on his face. It's a miracle he didn't crack his scull, so consequently RVD was discontinued after five rounds.
Mike had his SCT on January 15, 2016. He gradually got better and returned to the gym to build back the muscle mass he'd lost while confined to bed. In all, he lost 35 pounds, which he's managed to keep off. Every morning I makes a healthy smoothie with Ensure and frozen fruit. He's taking a maintenance dose of Revlimid 10 mg. three weeks out of four with limited side effects so far. Today, he is in partial remission.
Sometimes myeloma gives you plateaus. Right now, things now are almost back to normal. We still haven't resumed hiking yet and we miss it sorely. We recently return from a five-day cruise to Bermuda so we continue to live life as best we can. Yesterday, Mike returned to work. We need the excellent health benefits which so far have covered nearly all the costs of treatment. Without insurance, we would be looking at about $30,000 a year for his Rev, tests and doctor visits.
If we had to outline our tips for getting through our journey, here are mine as caregiver and his as a patient to enjoy our expedition as best we can while fighting for the life we hold so dear.
My Tips for Taking Care of Myself (VERY important for a caregiver)
1. Go to the gym and get exercise. I love Zumba.
2. Go out with friends and do something you enjoy. One of my favorite activities is going to the theatre.
3. Get lost in a good book.
4. See professional help, or join a support group.
5. Learn to enjoy the moment.
Mike's Tips for Staying Positive
1. Pray or meditate. Mike gets tremendous strength and peace from his faith.
2. Stay distracted and busy. Mike concentrates on work.
3. Go to the gym. Mike enjoys weights and the stationary bike best.
4. Do something fun. Mike likes to get outdoors and walk the dogs. He also enjoys ballroom dancing.
5. Online Scrabble is a great mind-release.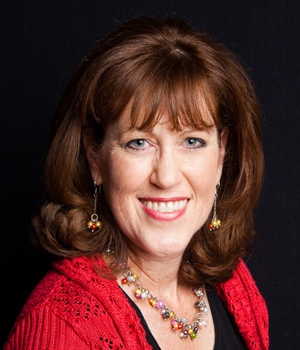 about the author
Jennifer Ahlstrom
Myeloma survivor, patient advocate, wife, mom of 6. Believer that patients can help accelerate a cure by weighing in and participating in clinical research. Founder of HealthTree Foundation (formerly Myeloma Crowd).
More on Life With Myeloma
Thanks to our HealthTree Community for Multiple Myeloma Sponsors: