Myeloma Decision Making in the Age of CAR T Cell Treatments
The very recent post on the Myeloma Crowd site by Greg Brozeit about a second CAR-T therapy being approved by the FDA in lymphoma provides plenty of food for thought. We can all rejoice in the progress made by CAR-T immunotherapy in the field of hematological malignancies that will, fingers crossed, provide us with yet another tool in treating multiple myeloma in the foreseeable future. At the same time, Greg also points out that this is the second time in less than two months that we are looking at treatment cost of around $400,000. It is imperative that new, creative solutions need to be found by insurers (including private companies as well as Medicaid/Medicare) to make these treatments accessible to patients. There are some very recent articles that make for interesting reading. The first is authored by Liz Szabo, writing for Kaiser Health News in USA Today. The second is authored by Dr. V. Prasad from the Knight Cancer Institute at Oregon Health and Science University in Nature. Both articles raise the spectre of the cost of treatment and educate the reader that the 'cost' of these CAR-T treatments doesn't just end with the $ 400,000, or so, for the engineered T-cells. The article by Ms. Szabo gives some chilling quotes and examples :
"The total costs of the country's first gene therapy will be far higher than many have imagined, reaching $1 million or more per patient, according to leading cancer experts. The therapy, a leukemia drug from Novartis called Kymriah, was approved in August with an eye-popping sticker price of $475,000 for a one-time treatment. But that price doesn't include other essential parts of treatment, such as hospitalizations or the costs of managing side effects, said Dr. Hagop Kantarjian, a leukemia specialist and professor at the University of Texas MD Anderson Cancer Center, who estimates the total cost of care could be $1.5 million." [emphasis added]
"Although Kymriah's price tag has "shattered oncology drug pricing norms," the drug cost is "just the starting point," said Leonard Saltz, chief of gastrointestinal oncology at Memorial Sloan Kettering Cancer Center in New York. For this class of drugs, Saltz advised consumers to "think of the $475,000 as parts, not labor."
"Taking the brakes off the immune system can lead to life-threatening complications that require lengthy hospitalizations and expensive medications, Kantarjian said, which are prescribed in addition to conventional cancer therapy, rather than in place of it. Keith Eaton, a Seattle oncologist, said he ran up medical bills of $500,000 when he participated in a clinical trial of CAR T cells in 2013, even though all patients in the study received the medication for free. Eaton, who suffered from leukemia, spent nearly two months in the hospital."
Kymriah is approved for pediatric relapsed/refractory B-Cell Acute Lymphoblastic Leukemia, a small patient population in the US (600 patients per year) – though Novartis is currently running clinical trials in the US for several other hematologic malignancies with much larger patient populations. As a parent, I readily (also) agree with one of the quotes in the Szabo article :
"A kid's life is priceless," said Michelle Hermiston, director of pediatric immunotherapy at UCSF Benioff Children's Hospital San Francisco. "Any given kid has the potential to make financial impacts over a lifetime that far outweigh the cost of their cure. From this perspective, every child in my mind deserves the best curative therapy we can offer."
Dr. Prasad, in his paper, makes the observation :
"In short, $475,000 is just the 'tip of the iceberg' when considering the total costs of tisagenlecleucel treatment. For this reason, the Centers for Medicare and Medicaid Services (CMS) are negotiating with Novartis to agree an outcomes-based pricing contract, whereby the CMS pays for tisagenlecleucel only if a patient achieves a response [note : "a response" does not mean "remission"] within 1 month of treatment. Given that 50 of the 63 response-evaluable patients (79%) in the ELIANA trial responded to this agent within a month, a 1-month outcomes based discount might essentially result in a price that equates to $377,000 per dose (79%of $475,000). Such a policy will not, however, include reimbursement of the costs of the ancillary services, nor will it reduce costs for patients who initially respond to therapy but later relapse. Notably, 46% of those who responded to tisagenlecleucel in the ELIANA trial had disease relapse within 12 months. If Novartis also reimbursed patients whose disease relapsed by this time point, payers would essentially pay approximately $200,000 per patient infused."
Another way of putting things more bluntly is to borrow another quote from the Szabo article :
"If you've paid half a million dollars for drugs and half a million dollars for care, and a year later your cancer is back, is that a good deal?" asked [Dr. Leonard] Saltz, who co-wrote a recent editorial on Kymriah's price in JAMA [the Journal of the American Medical Association]."
You can find the full editorial/viewpoint in JAMA here (that includes author and myeloma expert Dr. Sergio Giralt of Memorial Sloan Kettering Cancer Center). What does it all mean for the MM patient at this stage, considering that Kymriah was approved for pediatric patients and that Kite's product, Yescarta, was approved for the treatment of an aggressive form of Non-Hodgkin's Lymphoma in adults ? Dr. Prasad may give us some insight :
"Notwithstanding, the considerable toxicity of CAR T cells, which is manageable in young patients, might be more formidable in patients with these other cancers, who have a median age at diagnosis that is often greater than 60 or 70 years. Thus, while CAR-T-cell therapy hold tremendous promise, simple extrapolation of the paediatric and young adult experience to 'all malignancies' will be tenuous."
We myeloma patients will more likely fit into the + 60 category. And while we DO share in the excitement of the promise of CAR-T in bringing us closer to a potential cure we WILL need to be realistic that, in the future, we may be asking ourselves and our families the question whether we may end up leaving a significant financial burden behind to buy some (uncertain) extra time. THAT is an easy question to answer when we look into the eyes of a grandson or granddaughter but is it still that easy when we look into the mirror ? I would encourage you to not only read the full USA Today article but also the journal articles by Prasad and Bach et al. (all referenced above). Both articles in their respective academic or professional journals are written in very plain English that does not require a medical degree to understand.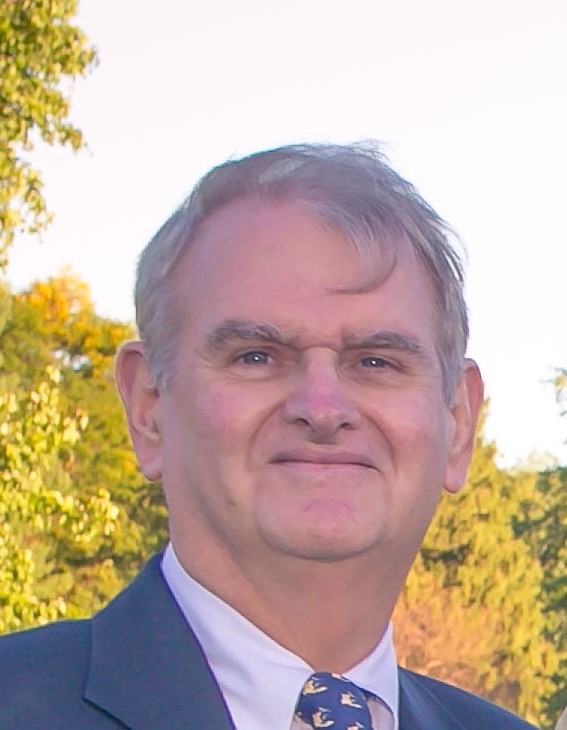 about the author
Paul Kleutghen
I am a patient diagnosed in 2014 with primary plasma cell leukemia (pPCL), a rare and aggressive variant of multiple myeloma and have been very fortunate to find successful treatment at the division of Cellular Therapy at the Duke University Cancer Institute. My wife, Vicki, and I have two adult children and two grandsons who are the 'lights of our lives'. Successful treatment has allowed Vicki and I to do what we love best : traveling the world, albeit it with some extra precautions to keep infections away. My career in the pharmaceutical industry has given me insights that I am currently putting to use as an advocate to lower drug pricing, especially prices for anti-cancer drugs. I am a firm believer that staying mentally active, physically fit, compliant to our treatment regimen and taking an active interest in our disease are keys to successful treatment outcomes.
More on Life With Myeloma
Thanks to our HealthTree Community for Multiple Myeloma Sponsors: