Myeloma Crowd's Jenny Ahlstrom Receives Myeloma Hero Award From Cure Magazine at Miami Event
Cure Media Group, the nation's leading digital and print media enterprise focused on cancer patients, officially named eight recipients of the first annual Multiple Myeloma Heroes Awards to honor individuals making heroic contributions in the field of multiple myeloma or in the lives of patients with multiple myeloma. Nominated by patients, caregivers and colleagues, the inaugural Multiple Myeloma Heroes include Jenny Ahlstrom, founder of:
The award was presented at a gala in Miami by fellow myeloma survivor and advocate, Lizzy Smith. Guest keynote speaker was Marlee Matlin, Academy Award-winning actress whose father passed away from multiple myeloma after a 10-year battle with the disease. The full list of recipients are: Michael S. Katz (posthumous) Michael S. Katz was a loving husband, father and grandfather, as well as a fan of opera, roller coasters and sci-fi. He was a management consultant for more than 30 years. Mike lived with multiple myeloma for 25 years and rectal cancer for five years, and he was a tireless patient advocate across a broad spectrum of cancers. Mike served as a long-time board member of the International Myeloma Foundation, chair of the Patient Representatives Committee of the Eastern Cooperative Oncology Group, chair of the National Cancer Institute Director's Consumer Liaison Group, and a patient consultant for the FDA. In 2014, he was honored with the American Society of Clinical Oncology's Partners in Progress Award. Mike "lived the impossible dream," never giving up and showing people what courage is all about. Mary Bohn Mary Bohn, RN, OCN, a nurse at Froedtert Hospital in Milwaukee, Wisconsin, has 32 years of experience in nursing and 25 years as an oncology certified nurse. She works at the cancer center clinic with multiple myeloma and stem cell transplant patients. In September 2015, Mary was the first nurse to receive the Chuck Koval Award from the Leukemia and Lymphoma Society for her service to the myeloma and greater blood cancer community. She enjoys speaking at support groups and planning myeloma survivor symposia. Mary stresses the importance of faith, good attitude and having a sense of humor throughout the cancer journey. Rafat Abonour, MD Rafat Abonour, MD, is professor of medicine, pathology, and laboratory medicine at Indiana University, where he has worked since 1995. Dr. Abonour established and directs the Multiple Myeloma and Plasma Cell Program at Indiana University and has authored or coauthored numerous peer-reviewed initial research articles, book chapters and review articles. His worked has been published in key medical research journals including Blood, the New England Journal of Medicine and Nature Medicine. Dr. Abonour has lectured nationally and internationally, and received numerous awards, including the Sagamore of the Wabash, the highest honor an Indiana governor can bestow, in 2010. Jennifer Ahlstrom Jenny Ahlstrom is a wife, mother of six and a Bay Area native. She was diagnosed with multiple myeloma in 2010 while living in Mexico, and she underwent tandem transplants and two years of maintenance therapy. Her goal is to keep her favorite job as a mom while helping to find a cure by filling the gaps in the good work already being done. She created the Myeloma Crowd website, Myeloma Crowd Radio, Myeloma Crowd TV and the Myeloma Crowd Research Initiative (MCRI). She believes patients can and should be a driving force to accelerate that cure. The MCRI has now raised funds for two specific immunotherapy projects (CAR T-cells and MILs) that will benefit both high-risk and standard risk myeloma patients. Stanley Wagner Stan Wagner is a print production artist who lives in Brooklyn, New York, with his wife, Pamela, and their two golden retrievers, Charlie and Annie. He was diagnosed with smoldering multiple myeloma in 2012 which progressed to full multiple myeloma in January of 2013. After five cycles of chemotherapy under the care of his physician at Mount Sinai Hospital, Dr. Sundar Jagannath, Stan was in complete remission, continuing treatment and harvesting his stem cells. Stan remains in remission without a stem cell transplant, thanks, he says, to the drugs the Multiple Myeloma Research Foundation (MMRF) worked to get approved and the unwavering support of his wife, Pam. Stan has moderated a Facebook multiple myeloma support page and helped to launch a multiple myeloma support group in Brooklyn: "Cancer has pushed me to do things I'd never thought of doing," including climbing Mt. Kilimanjaro to bring awareness and funding to MMRF to help find a cure. Bob Dickey Jr. Bob Dickey was diagnosed with multiple myeloma in September 2011. This single father of three boys received a stem cell transplant at City of Hope in Los Angeles on July 4, 2012. One year later, Bob climbed Mt. Whitney as his first fundraiser for the MMRF. After being in remission for almost two years, Bob's multiple myeloma became active enough to warrant treatment, and in January 2015, he had the opportunity to participate in a trial of the drug Ninlaro. One year later, not only has the drug been approved, but Bob's numbers are near remission levels again. Bob credits Dr. Amrita Krishnan and City of Hope for every single day he walks the earth. Bob is never at a loss for words and loves speaking to cancer support groups, newly diagnosed multiple myeloma patients, potential donors and virtually anyone else he can tell his story to. Bob's motto is, "I will make multiple myeloma sorry it ever messed with me." Jeff Goad Jeff Goad is a 55-year-old beer sommelier living in Chicago with his wife Ramona Biliunas. Jeff was diagnosed with multiple myeloma the week before his 50th birthday. It certainly changed the tone of the party Ramona was planning for him. They quickly learned about the MMRF, and it became a trusted resource. A summer of chemotherapy, a stem cell harvest and two stem cell transplants put Jeff in maintenance remission by the end of summer 2011. As a marathon runner, he used marathons to raise money for the MMRF as well as to recover his normal life. Ramona and Jeff hiked the Grand Canyon rim-to-rim as a tribute to multiple myeloma patients, and he also recently climbed Mt. Kilimanjaro to raise money and awareness, but most of all, he says, "I did it for all of those multiple myeloma patients who can't!" Charles (Chuck) Wakefield Always active, Chuck Wakefield was diagnosed in December 2003 with multiple myeloma and then was treated for seven months with thalidomide, followed by a bone marrow transplant in August 2004. After being in remission for several years, Chuck's monoclonal spike (M-spike) appeared again, and under the supervision of Brian Berryman, MD, at the Texas Oncology-Baylor Charles A. Sammons Cancer Center in Dallas, the level continued to creep downward, and Chuck proudly reports that the level has been zero for the past four months. Chuck is a dentist and speaks to support groups, and treats oral problems in many multiple myeloma and other patients who have undergone bone marrow transplant, preaching the importance of perfect oral hygiene. "We need to kick multiple myeloma out of this world," he proclaims, "and apply things learned to other cancers as well!" "All of these multiple myeloma heroes have made positive, lasting impressions on their nominators, as well as the multitude of people they've interacted with in the fight against this cancer," said Mike Hennessy Jr., president of CURE Media Group. "It's extremely important to recognize the countless professionals and individuals helping to make a difference in the lives of people affected by multiple myeloma. This is truly an amazing group of individuals who have set the stage for future multiple myeloma award winners." Another highlight of the March 18 awards event was the official unveiling of the documentary video commemorating Moving Mountains for Multiple Myeloma, of which Wagner, Dickey, Goad and Wakefield participated. A collaboration between CURE Media Group, Takeda Oncology and the MMRF, "Moving Mountains for Multiple Myeloma" saw a 15-person team of multiple myeloma patients, doctors, family members and supporters climb the famed 19,341-foot Uhuru Peak on Mount Kilimanjaro in Tanzania, Africa. In conquering the world's highest free-standing mountain, the team raised awareness of, and approximately $250,000 for, critical myeloma research, with all proceeds benefiting MMRF efforts to accelerate research for next-generation treatments.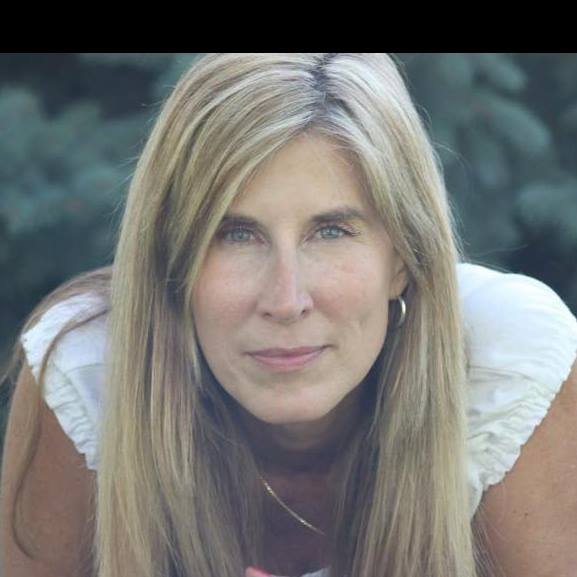 about the author
Lizzy Smith
Lizzy Smith was diagnosed with myeloma in 2012 at age 44. Within days, she left her job, ended her marriage, moved, and entered treatment. "To the extent I'm able, I want to prove that despite life's biggest challenges, it is possible to survive and come out stronger than ever," she says.
Thanks to our HealthTree Community for Multiple Myeloma Sponsors: