Myeloma Crowd Wins $100,000 Celgene Innovation Impact Award
Each year for the last five years, Celgene Corporation (provider of myeloma immunomodulatory drugs like Revlimid, Thalomid, and Pomalyst) hosts an annual contest to celebrate innovation. Each year has a different theme. This year's theme was Optimizing Patient Outcomes Through Collaborative Decision-Making. Each of the Myeloma Crowd programs were started with patient/doctor collaboration in mind to help patients get their best outcomes. Our Myeloma Crowd Radio program invites a discussion between myeloma experts and patients to better understand clinical trials. Our website share the latest news and information for patients about exciting research by myeloma specialists. Our Myeloma Crowd Round Table meetings are live opportunities for doctors to share myeloma advances and patients to ask questions. Our latest offering is a patient portal and online collaboration tool called HealthTree that will help personalize patient education based on an individual patient's situation and help that patient better understand their treatment and clinical trial options. Myeloma patients are faced with an overwhelming number of decisions that need to be made in a short period of time. Because myeloma patients can relapse frequently, they need to be armed with information about the latest therapies and need to be able to share this information with their doctor. Importantly, over 80% of myeloma patients are seen by general oncologists. According to the Mayo Clinic, being seen at a facility with over 10 cases of myeloma per year can double a patient's life expectancy. With rapid-fire advances in myeloma, it can be tough for the generalist to stay up-to-date and know how to time, stage and combine today's available treatment options. Should stem cell transplant be done first or reserved for later? Should doublet combos be used or should triplets or quads always be applied? Should smoldering myeloma be treated? And what about elderly or high-risk patients? The decisions myeloma patients make at the beginning of their care and at every decision point will impact their overall survival. There are approximately 20 different drugs or treatments in the clinic to treat multiple myeloma and they are best used in combination. Add to this the genetic complexity of myeloma and the the fact that myeloma can morph over time and you have a complex case that is best taken to an expert. It is clear that thousands of myeloma patients each year could be receiving inferior treatment in the community setting because doctors simply lack the knowledge of how to effectively administer today's available therapies. With HealthTree, myeloma patients will be able to see personally relevant treatment options and clinical trials. At diagnosis and again at relapse, patients can be shown personalized treatment options that they can print and take to their local doctor. Each option is based on myeloma expertise from specialists from myeloma academic centers. Patients can walk into the clinic with background on each treatment option in order to have a productive conversation with their doctor and if necessary, find a myeloma specialist that they can add to their care team.
The Myeloma Crowd submitted our HeathTree product for the Innovation Impact Award and presented on November 14th at Celgene's headquarters in Summit, New Jersey. Judges included Rob Hershberg, MD, PhD, Executive Vice President/Head of Business Development and Global Alliances, Rachel Maguire, MPAff Research Director, Institute for the Future and David Silk, Senior Account Executive, Healthcare Google.
An award totaling $100,000 was presented to Jenny Ahlstrom, Founder of the Myeloma Crowd for the HealthTree project. The funding will allow us to continue our development of the product that will be released in beta in early 2018. We are grateful to Celgene and the judging panel and look forward to
To sign up to receive more information about HealthTree when it becomes available, go to www.healthtree.org and enter in your email.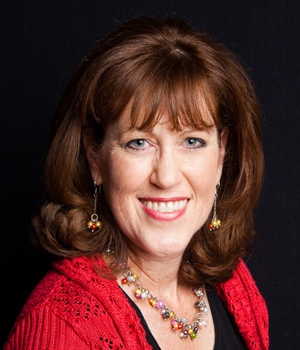 about the author
Jennifer Ahlstrom
Myeloma survivor, patient advocate, wife, mom of 6. Believer that patients can help accelerate a cure by weighing in and participating in clinical research. Founder of HealthTree Foundation (formerly Myeloma Crowd).
More on Life With Myeloma
Thanks to our HealthTree Community for Multiple Myeloma Sponsors: