Patient-Driven Myeloma Crowd Research Initiative Funds "Extraordinary" CAR T Cell Research
A new type of immunotherapy treatment is being hailed as a "revolution" in blood cancer treatment. News this week about a personalized treatment called chimeric antigen receptors (CAR T Cells) in acute lymphoblastic leukemia (ALL) showed response rates in the 90 percentile and higher in patients who had failed chemotherapy and were out of treatment options.
The Myeloma Crowd Research Initiative (MCRI) chose to fund this same research for multiple myeloma after running a patient-driven process looking for new solutions for high-risk myeloma patients. The crowdsourcing and crowdfunding effort identified immunotherapy research being done by Hermann Einsele, MD and Michael Hudecek, MD of the University of Würzburg in Germany to create this same CAR T Cell personalized treatment to fight myeloma using a patient's own immune system. Dr. Einsele and Hudecek explain more in this video:
The recent announcements in ALL give further validation to the MCRI choice that is being called "extraordinary" by expert blood cancer scientists. According to the Guardian:
Among several dozen patients who would typically have only had months to live, early experimental trials that used the immune system's T-cells to target cancers had "extraordinary results".

In one study, 94% of participants with acute lymphoblastic leukaemia (ALL) saw symptoms vanish completely. Patients with other blood cancers had response rates greater than 80%, and more than half experienced complete remission.

Speaking at the annual meeting for the American Association for the Advancement for Science (AAAS), researcher Stanley Riddell said: "This is unprecedented in medicine, to be honest, to get response rates in this range in these very advanced patients."

"There are reasons to be optimistic, there are reasons to be pessimistic," said Riddell, of the Fred Hutchinson Cancer Research Center in Washington state. He added that the researchers believe that lowering the dose of T-cells can reduce the risk of side-effects.

"These are in patients that have failed everything. Most of the patients in our trial would be projected to have two to five months to live."

In the most promising study, about 35 patients with ALL were treated with Cars-modified T-cells; 94% went into remission, though symptoms could reappear. More than 40 patients with lymphoma have also been treated, with remission rates of more than 50%. In a group with non-Hodgkin's lymphoma, there was evidence of diminished cancer symptoms in more than 80% of cases. "Much like chemotherapy and radiotherapy, it's not going to be a save-all," Riddell said of the new therapy, adding: "I think immunotherapy has finally made it to a pillar of cancer therapy."
The CAR T cell approach that has garnered such excitement in leukemia is now in early studies in multiple myeloma using a variety of CAR T cell targets. An early clinical trial at the NIH targeting a protein called BCMA and another by the University of Pennsylvania targeting CD19 have showed similarly promising application for multiple myeloma.
The treatment is exciting because it is a "living therapy" with the potential to expand and stay in the body for years. It is also possible that it can create a long-term memory, killing cancerous cells before they have a chance to regrow and cause relapse. In some patients the side effects can be potentially dangerous, so researchers are now looking for ways to minimize side effects that can be caused by the death of so many cancerous cells at once (called cytokine release syndrome).
Drs. Einsele and Hudecek's work will continue with the MCRI's support over the coming year and signals the introduction of a a completely new immunotherapy treatment area for all myeloma patients. Researcher Chiara Bonini has not seen remission rates like those of recent ALL trials in over 15 years. "This is really a revolution," she said.
To learn more about the MCRI CAR T Cell research for multiple myeloma, click here. To donate to this work being done in myeloma by Drs. Einsele and Hudecek, click here.
To find clinical trials using this CAR T Cell research on SparkCures.com, click here.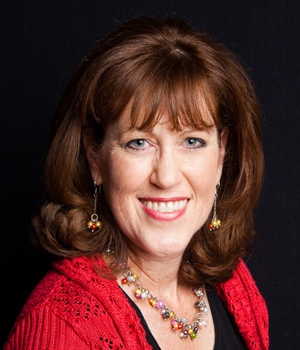 about the author
Jennifer Ahlstrom
Myeloma survivor, patient advocate, wife, mom of 6. Believer that patients can help accelerate a cure by weighing in and participating in clinical research. Founder of HealthTree Foundation (formerly Myeloma Crowd).
Thanks to our HealthTree Community for Multiple Myeloma Sponsors: