Myeloma Crowd Pledges Support for the Interoperability Rules Finalized Today by the US Department of Health and Human Services
CrowdCare Founder and Patient Advocate Jenny Ahlstrom Says Patient Access to Data is the Key to Curing Disease
SALT LAKE CITY, UT – March 9, 2020 – The CrowdCare Foundation, a patient-driven, 501(c)(3) non-profit organization that empowers patients with rare diseases at each step of their disease journey, today pledged its support for the Interoperability Rules finalized by the U.S. Department of Health and Human Services (HHS). The rules require healthcare providers to grant patients free access to their own electronic health records and make it easier to coordinate patient care among facilities.
"We started the CrowdCare Foundation as a means to empower patients with the resources they need to treat their disease, and the new rules finalized by HHS today do just that," said Jenny Ahlstrom, founder of the CrowdCare Foundation. "When I was first diagnosed in 2010 with multiple myeloma, a rare form of blood cancer, I realized how difficult it was to navigate my own health records and treatment options. That's why we have since launched HealthTree®, an online platform for multiple myeloma that aggregates patient-contributed, anonymous data in order to help patients find their best treatment options and accelerate research towards a cure. There is no stakeholder that's in a better position to aggregate data and accelerate research than the patient. Patients need information, and they need it now; in many cases their lives depend on it."
The Interoperability Rules, which were first proposed on February 11, 2019, were finalized today. This past January a group of approximately 60 U.S. health systems signed a letter opposing the Interoperability Rules, citing concerns over patient privacy. Despite this opposition, the HHS has pushed the rules forward for patients.
"Patients today need to sign multiple forms before they get access to their own health records," said Ahlstrom. "Obtaining those records is not an easy process, and then the data doesn't come in a usable format. Companies making claims about patient privacy are concerned with protecting their own businesses, not curing diseases. If we are serious about curing cancer and other terminal diseases, then it is time we get serious about giving value back to the patient – value in the form of information. We stand behind the HHS and believe that this decision is an imperative first step in empowering patients and pushing research forward."
HealthTree is free to myeloma patients. For more information, visit www.HealthTree.org.
About the New Rules
New rules were from two federal agencies - one from the Office of the National Coordinator for Health Information Technology (ONC) and the other from Centers for Medicare & Medicaid Services (CMS).
According to the HHS:
The two rules … implement interoperability and patient access provisions of the bipartisan 21st Century Cures Act (Cures Act) and support President Trump's MyHealthEData initiative. MyHealthEData is designed to empower patients around a common aim - giving every American access to their medical information so they can make better healthcare decisions.
The ONC rule does the following:
Prevents facilities or IT sources from "information blocking" and specifies what that means
Allows healthcare providers to use screenshots and video for patient care
Uses U.S. Core Data for Interoperability (USCDI). The USCDI is a standardized set of health data classes and data elements that are essential for nationwide, interoperable health information exchange. The USCDI includes "clinical notes," allergies, and medications among other important clinical data, to help improve the flow of electronic health information and ensure that the information can be effectively understood when it is received. It also includes essential demographic data to support patient matching across care settings.
Establishes secure, standards-based application programming interface (API) requirements to support a patient's access and control of their electronic health information. APIs are the foundation of smartphone applications (apps). As a result of this rule, patients will be able to securely and easily obtain and use their electronic health information from their provider's medical record for free, using the smartphone app of their choice. (like HealthTree Connect)
The CMS rule does the following:
Requires health plans in Medicare Advantage, Medicaid, CHIP, and through the federal Exchanges to share claims and other health information data electronically with patients in a safe, secure, understandable, user-friendly electronic format through the Patient Access API (Application Programming Interface)
This allows patients to take their data with them as they move from one facility to another
Medicare and Medicaid hospitals will have to send electronic notifications to another hospital or doctor when a patient is admitted, discharged or transferred to help facilitate care coordination.
Beneficiaries will get the right services at the right time at the right cost, with no administrative burden to rebill services.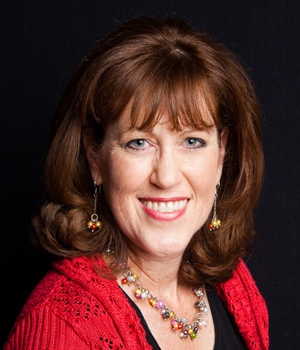 about the author
Jennifer Ahlstrom
Myeloma survivor, patient advocate, wife, mom of 6. Believer that patients can help accelerate a cure by weighing in and participating in clinical research. Founder of HealthTree Foundation (formerly Myeloma Crowd).
Thanks to our HealthTree Community for Multiple Myeloma Sponsors: