Ready to Learn More About Myeloma From the Best Doctors Out There? Here's Your Chance! We're Hosting A Series Of Round Tables on High-Risk Disease. Salt Lake City Goes First on May 7, Discount Rates Available
The Myeloma Crowd is pleased to announce a new program to help patients and caregivers make better decisions and plans about treatment: Myeloma Crowd Round Tables on High-Risk Disease. These will be day-long patient education meetings featuring top myeloma experts. They will be held in cities throughout the United States—six are planned in 2016—and focus on issues related to high-risk disease. Between 15-25% of newly diagnosed patients have high-risk disease. And, as patients become refractory to treatments or relapse shortly after transplants or starting maintenance therapy, they move from low to high-risk categories. In other words, the majority of myeloma patients will exhibit high-risk features during the course of their disease. Each meeting will feature patient-friendly presentations about high-risk issues including specific chromosomal translocations and deletions, genomics, treatment issues like drug combinations and transplants, and the latest updates on research and clinical trials. Every meeting will reserve extensive time for attendees to ask questions. Despite the progress being made in treating myeloma, no standardized definition of high-risk disease exists; some individual institutions have developed their own criteria, but there is no consensus among experts as to what precisely determines when a patient has high-risk disease. Consequently, there are no standard protocols for the treatment of high-risk disease, although some have long existed and continue to evolve in most diagnosed stages of myeloma. The Myeloma Crowd Round Tables on High-Risk Disease seek to help the myeloma community to better understand these issues and move the understanding of these issues forward to benefit researchers, clinicians and—most importantly—patients.
Salt Lake City, May 7, 2016
Register Today Registration cost is $25
St. Louis, June 18, 2016
Register Today Registration cost is $25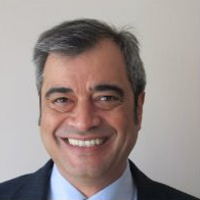 about the author
Greg Brozeit
Greg Brozeit has been with the HealthTree Foundation since 2015 when he began volunteering for the Myeloma Crowd. Prior to that he worked with Dr. Bart Barlogie and the International Myeloma Foundation, inaugurating many myeloma patient advocacy and education programs.
Thanks to our HealthTree Community for Multiple Myeloma Sponsors: