Myeloma Awareness Month - Awareness for What?
Today is the first day of Myeloma Awareness Month, a month dedicated to spreading awareness about this rare blood cancer. But as my friend and fellow myeloma patient advocate Yelak Biru asks, "Awareness for what?" This is a critical question. Awareness in its best form propels forward movement. For example, I was aware of the debilitating and terminal disease ALS, but until I helped organize an ice bucket challenge to raise funds for ALS research, my awareness wasn't helping much. To truly help ALS patients, I had to actually DO something about it. Awareness is key when it is moving the bar to better care and a cure. And ironically, those of us who are dealing with myeloma are the key to making better care a reality. My teenage son likes to list his problems and complain that someone is not solving them. He is convinced that his grades are a reflection of the teacher's grading scale and not his work. He looks into the fridge and proclaims there is nothing to eat, even though I've bought $300 worth of groceries. He is a great kid and I love him dearly. I want him to understand just exactly who owns the problem and that he can and should do something about it. His "problems" are lightweight compared to having cancer, but the idea of taking ownership for life's challenges is the same - we can and should drive new solutions for ourselves. We are a highly influential group that can push progress forward. But it seems so unfair! Why should we have to support a cure even though we are fighting for our lives, dealing with chemo brain fog, handling bad side effects and the emotional distress of cancer? Because we are the most motivated stakeholder and a cure is not coming to us any more quickly without our help. It behooves us get involved for this cancer that affects you and me. Real myeloma advocacy can fund new science that could be curative. Awareness could save someone's life by helping them get to a myeloma specialist. It could help someone enter a clinical trial, completely changing the course of their disease. It could share an important fact that relieves true suffering. Real, take action, bust-a-move advocacy matters. Here are a few ideas to help you make Myeloma Awareness Month truly meaningful.
1. Get Moving, Literally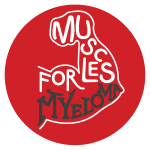 The first day of Myeloma Awareness Month is also the first day of the Muscles for Myeloma Challenge. Coincidence? Not at all. This is a way that you can build fitness habits during March and April while helping to fund two very specific and completely incredible immunotherapy research projects. It's a double bonus! Fitness levels matter to myeloma patients who are now receiving treatments based on their fitness levels (Fit, Unfit, Frail) and not on their age. Better and longer treatments mean longer overall survival. Learn more here and register (it's never too late to register).
2. Share One Helpful Myeloma Fact Every Day
Do you have a great myeloma specialist? Share their name! Do you know what helps leg cramps? Or what it means to have a high-risk feature? Or how to minimize the infusion reaction for a new drug? Try sharing one piece of information daily to a fellow patient in the clinic, to your caregiver or someone online. These tips can provide welcome relief to others who are struggling, just like you. If you want to join smoldering patient Dana Holmes, she has a goal to share one myeloma fact daily online with the #IMambo4Myeloma tag.
3. Consider Joining a Myeloma Clinical Trial
Clinical trials are the way that new ideas become today's therapies. No matter what stage you're at (newly diagnosed, relapsed or refractory) joining a clinical trial may give you early access to some of the best treatments coming down the pipeline. I intend to be ready when I relapse with a list of clinical trials that I will be discussing with my doctors (yes, I have more than one). I'm looking now so I can completely understand which are right for me. With about 5% of patients joining myeloma clinical trials today, we could cut research time in half if we joined in greater numbers. We think SparkCures, is a really incredible tool to help you find a myeloma clinical trial.
4. Donate to Research (and Ask Your Friends/Family to Support You)
Funding key research projects take an idea from the lab and move them to the clinic. Because only one in 12 projects is funded by the NIH, there is plenty of really exciting research that is just sitting on the shelf in a lab. If there's a cause you believe will help advance new treatments, you should get behind it and invite your friends and family to support you. Your loved ones are always looking for ways to do what they can for you because they LOVE you. If you'd like to help support two specific myeloma immunotherapy projects that were selected by both patients and myeloma experts (Myeloma Crowd Research Initiative), you can donate here. These are simple things, but could directly impact the pace of research and better treatment options for us all. So let's get a move on and bust a move for myeloma this month!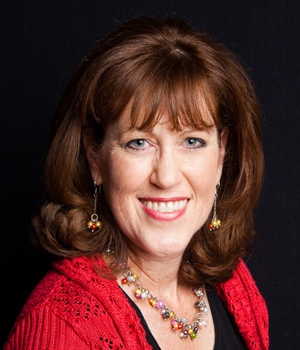 about the author
Jennifer Ahlstrom
Myeloma survivor, patient advocate, wife, mom of 6. Believer that patients can help accelerate a cure by weighing in and participating in clinical research. Founder of HealthTree Foundation (formerly Myeloma Crowd).
Thanks to our HealthTree Community for Multiple Myeloma Sponsors: