The Importance of Patient Literacy
No two myeloma patients are the same. That being said, every patient, no matter their case, should learn and be aware of their specific cancer. They key to achieving that knowledge is patient literacy. According to David Somekh, Director of European Health Futures Forum, "...to be literate in their disease means that the patient understands what they want for their disease and how the disease works." This task requires research and time, but it has been proven to help patients, and even save lives.
Many patients have testified to importance of patient literacy. Paul Kleutghen, multiple myeloma cancer patient and survivor, explained how patient literacy has helped he and his wife:
Understanding the aggressiveness of my rare variant of myeloma has helped us, my wife Vicky and I, understand the need the need for aggressive treatment, novel developments and current research. It has also helped us understand and evaluate why my physician suggested this option as opposed to another at key points during the treatment program. The biggest example was the decision to change an auto-allo transplant plan to a tandem auto, days before the allo was scheduled, based on the data coming from a European study few weeks before the second transplant. In hindsight, it turned out to be the best decision. Next came the decision to go on maintenance with Revlimid-Velcade, 2 1/2 years before FDA approved Revlimid for maintenance. Again, a decision that made much difference to keep me in a minimal residual disease status.

We learned a lot over the past years but the most important point, in my mind, is the need for patients to go to a cancer center with physicians who specialize in myeloma who can tailor a treatment plan to a patient's specific needs. There is no one "size that fits all" in myeloma.
Myeloma patient Jim Omel said:
Patients should become knowledgeable and informed about their own disease, because it helps them make better treatment decisions for themselves. Better treatment decisions lead to improved outcomes, and even a gratifying feeling of empowerment instead of weakness.

In my support group I have had three individuals who wrestled with the decision of transplant or no transplant. Each of the three were motivated to learn about myeloma and each made very informed decisions which they felt was right. One had a ASCT and two did not. All three are doing well, attend each month, and are happy with their own decisions. As their group leader I heartily supported all three decisions.
Patient literacy can even affect the treatment you choose. Myeloma patient Eric Hansen has first-hand experience with that as he shared a piece of his myeloma journey:
There are many options for treatment vs. no treatment vs. a clinical trial for myeloma, particularly now with all the novel drugs. Each has its own risks and time requirements and some have statistical probability for some success and some have no such information to go on, like a trial. Matching these options to your own situation, type of myeloma and priorities is a big deal.



In my case, knowing that a stem cell transplant was the optimum standard of care, I chose that instead of going into an Elotuzumab trial. It turned out to be faster in getting me a very good and lasting response than the drug would have been, and saved me months and thousands of dollars in travel costs.
Myeloma patient Jack Aiello stated:
Back in 1995 there wasn't much published about myeloma and treatment options were limited...melphalan-prednisone or stem cell transplant. Still, I began educating myself about places to get a transplant, even interviewing my local Stanford doc who was head of the BMT dept. At the same time, a couple of myeloma support members mentioned Little Rock. The Stanford doc said their myeloma experience was limited since they had just changed the myeloma protocol while my trip to Little Rock confirmed that this was the place that had the most myeloma patient-SCT experience, so off to Arkansas I trekked.
Finally, myeloma patient Cynthia Chmielewski summarized the importance of gaining knowledge about your own cancer. She said:
"It's important to become knowledgeable about 'your' disease because although we all may have myeloma, no two myelomas are alike. Knowing your risk stratification and genetic abnormalities will guide you in making treatment decisions. Individuals that carry a high risk signature may consider a more aggressive treatment path. Also, in this new and evolving era of Precision Medicine, knowing your genetic profile may lead to choosing a treatment protocol that is aligned with your mutation."
Unfortunately, not everyone is literate about their cancer. What is it that prevents patients from becoming empowered? According to David Somekh, health professionals may be part of the problem. As patients discover new clinical trials, or learn more about their disease, it can be difficult for doctors to adapt to new ideas and procedures. It requires persuasion on the patient's part, and not every patient is comfortable suggesting their doctor take a different path, or if needed, searching for a new doctor. Another obstacle may be that the industry and healthcare providers don't communicate well with each other. Everyone has their own opinions about what will bring results. As patients learn and understand their disease, they will become more enabled to find the correct treatment for their cancer, and even improve chances of survival.
Patient literacy is crucial to survival of any cancer. Becoming educated empowers patients to choose their best course of treatment.
To increase literacy about multiple myeloma, Myeloma Crowd offers many resources that can help:
Myeloma Crowd Radio - The latest in multiple myeloma research from top myeloma specialists
Myeloma Clinical Trials - A list of open myeloma clinical trials, and which trials is working for myeloma patients. Want to join a clinical trial? If so, click here.
Basic Information about Multiple Myeloma
Learn what to do during relapse from the experts at the Myeloma Crowd Round Tables:
Signs and Symptoms of multiple myeloma
Myeloma Tests you need to get an accurate diagnosis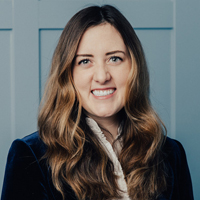 about the author
Allyse Shumway
MyelomaCrowd Editorial Contributor. Daughter to a parent with cancer.
Thanks to our HealthTree Community for Multiple Myeloma Sponsors: