Music 2 Fight Myeloma - We Need Your Help to Fund Myeloma Crowd Research During Blood Cancer Awareness Month!
September is Blood Cancer Awareness month and Takeda Oncology is providing a way to help the Myeloma Crowd raise funds for the Myeloma Crowd Research Initiative. We are about $5,000 away from reaching our goal of funding $500,000 for two myeloma immunotherapies including a CAR T Cell project. Help us make our myeloma cure dreams come true by taking action on both of these!
#1 Follow the Takeda Spotify Playlist - $5 donation to the MCRI
Every time someone follows the Takeda Spotify Playlist during the month of September 2017, the Myeloma Crowd will receive a $5 donation. This playlist is a great mix of popular and inspirational songs chosen by myeloma patients like "The Cure" by Lady Gaga, "I'm Going to Love You Through It" by Martina McBride, "Let's Dance" by David Bowie, and "I Will Survive" by Gloria Gaynor. Follow the Music to Fight Myeloma 2017 Spotify Playlist
#2 Post a selfie on Instagram with the hashtag #Music2FightMyeloma - $5 donation to the MCRI
Take a selfie and post it on Instagram using the hashtag #Music2FightMyeloma during the month of September and the Myeloma Crowd will receive a $5 donation. Your selfie can be anywhere and of you doing any thing, musical or not.
Takeda Oncology supports multiple myeloma patients through their drugs Velcade and Ninlaro. Their goal is to cure cancer and create patient-centric solutions. Takeda kicked off their Music 2 Fight Myeloma 2017 campaign with LeeAnn Rhimes in Cambridge this summer. It's been our experience that putting patients first is a real part of who they are. Thanks Takeda!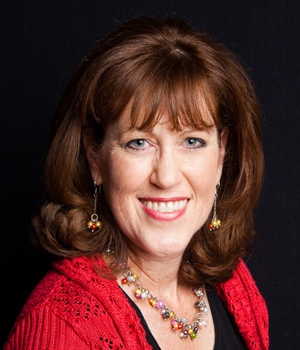 about the author
Jennifer Ahlstrom
Myeloma survivor, patient advocate, wife, mom of 6. Believer that patients can help accelerate a cure by weighing in and participating in clinical research. Founder of HealthTree Foundation (formerly Myeloma Crowd).
More on Life With Myeloma
Thanks to our HealthTree Community for Multiple Myeloma Sponsors: