Muscles for Myeloma: Strategies to Avoid Stress Eating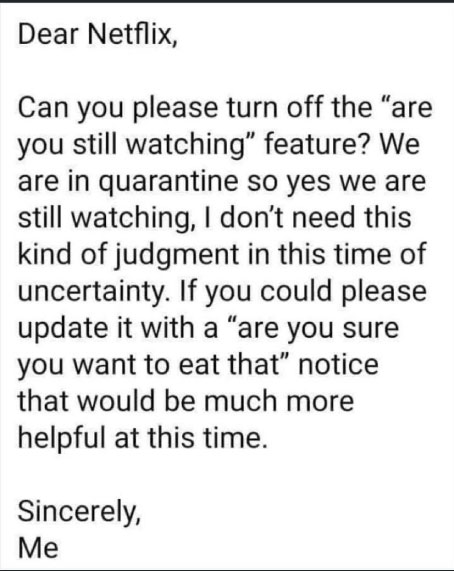 Stress eating is real and with today's COVID-19 situation, we're probably all doing it. Dr. Joshua Richter of Mount Sinai joked that instead of the "freshman 15" he was developing the "COVID 19" during the current crisis.
According to an American Psychological Association survey, one fourth of Americans already rated their stress level at 8 or more on a 10-point scale. Now that we are all at home trying to avoid a pandemic, it's very likely that the average stress level is even higher.
When people feel stressed in the short term, we can literally "lose our appetite." A quick epinephrine push that triggers fight or flight puts a hold on our desire to eat.
But long term stress is a different animal. Your adrenal glands release cortisol which can increase appetite and motivation (and the motivation to eat). If your stress ends, your cortisol levels will drop but you are in a long-term stress situation, they will stay elevated.
Long-term stress can lead to obesity for a number of reasons. According to the Annual Review of Psychology:
Many pathways connect stress and obesity, two highly prevalent problems facing society today. First, stress interferes with cognitive processes such as executive function and self-regulation. Second, stress can affect behavior by inducing overeating and consumption of foods that are high in calories, fat, or sugar; by decreasing physical activity; and by shortening sleep. Third, stress triggers physiological changes in the hypothalamic-pituitary-adrenal axis, reward processing in the brain, and possibly the gut microbiome. Finally, stress can stimulate production of biochemical hormones and peptides such as leptin, ghrelin, and neuropeptide Y. Obesity itself can be a stressful state due to the high prevalence of weight stigma.
Stress can also change what we want to eat. According to Harvard Health:
Numerous studies — granted, many of them in animals — have shown that physical or emotional distress increases the intake of food high in fat, sugar, or both. High cortisol levels, in combination with high insulin levels, may be responsible. Other research suggests that ghrelin, a "hunger hormone," may have a role.
Once ingested, fat- and sugar-filled foods seem to have a feedback effect that dampens stress related responses and emotions. These foods really are "comfort" foods in that they seem to counteract stress — and this may contribute to people's stress-induced craving for those foods.
So instead of adding that quart of ice cream or bag of chips to your online grocery order, you can try these simple eating strategies:
These 12 tips are from the book Miracle Pill by Tres Hatch. (choose the CrowdCare Foundation on Amazon Smile to have your purchase donate to myeloma research)
Savor Your Food: Concentrate on really tasting your food and enjoy every bite. Greater focus on what you are eating will get you in tune with what your body wants and doesn't. That concentration will also help you know when your body has had enough.

Drink Away the Munchies: Most of the time, our craving for munchies is really thirst. Drink plenty of water before you start eating, wait 10 minutes and you may already be satisfied.

Nothing is Fattening: Make choices based on what your body says it needs and what you've already had, not a food category.

It Takes Nutrition to Increase Your Metabolism: Build your diet around fresh fruits and vegetables, whole grains with dairy and meat additions to round out your balanced fuel. Your body needs these foods to increase your body's metabolism rate to burn fat. Cutting calories across the board may actually thwart your weight loss and slow down your metabolism.

Have Faith in Success: What we think, say and do, we become.

Be Consistent: The key to a new habit is consistency, not the intensity of desire.

Don't Push Too Hard on Exercise: Can I do this until I'm 80? Finding a program you enjoy and can continue is the key to consistency.

Use What Time You Have: If you only have 15 minutes one day, exercise anyway to maintain your regular habit.

Don't Eat Distracted: Start your new eating habits by avoiding watching TV or or reading while you eat. Avoiding distractions will help with tip #1.

Be Wasteful: Food doesn't have feelings but you do. If you're full, let it go and share it or throw it away. If you take a bite and realize your body doesn't actually want what you put in your mouth, it's fine to spit it out.

What I Need is What I Want: Thinking about what your body needs instead of what your body wants is empowering. Having food tempt you is enslavement.

Go to Bed Empty and Sleep 7-8 Hours: If you go to bed empty (not hungry) you will wake up lighter. And people who sleep 7-9 hours per night are slimmer than those who get less sleep.
Thanks to our Muscles for Myeloma sponsors: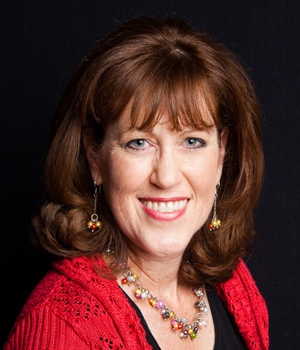 about the author
Jennifer Ahlstrom
Myeloma survivor, patient advocate, wife, mom of 6. Believer that patients can help accelerate a cure by weighing in and participating in clinical research. Founder of HealthTree Foundation (formerly Myeloma Crowd).
More on Life With Myeloma
Thanks to our HealthTree Community for Multiple Myeloma Sponsors: