Muscles for Myeloma March Fitness Challenge: Results and New Challenge
At the beginning of the March we started a fitness challenge within the app MoveSpring to encourage myeloma patients and caregivers to be more active. We set a goal for each participant to exercise for 20 minutes every day in the month of March. We set a goal an overall goal to reach a total of 80,000 minutes of activity by the end of the month and within days we had over 200 participants enrolled in the challenge.
Halfway through the month we were already far beyond 50% completion of the group goal of 80,000 minutes. These myeloma warriors were moving!
By the end of the month, this group ultimately blew the goal out of the park. Despite facing a worldwide pandemic with government mandated self-isolation, they exceeded the initial goal by 156% - with a cumulative of 128,054 minutes. In total, we were able to reach:
20,471,038 steps
9,089.6 miles (distance from San Francisco, USA to Paris, France)
128,054 minutes
We are amazed the effort and determination of this group! One of the highlights of this performance was watching patients and caregivers cheer eachother on throughout the challenge. Here are a few messages we read on the group chat throughout the month:
"If it wasn't for this challenge, I would not have walked today. It was a slow walk but I did it!"
"Don't get discouraged. Take it one day at a time."
"Might not be able to do physical exercise right now, but there's always tomorrow."
"I just wanted to encourage everyone that with faith you can achieve anything. A year ago I was laid up in bed and couldn't walk without help. Keep positive."
"Let's keep moving warriors!"
"Definitly good days and bad days... we're all in this together. Supporting one another more than anything else."
Thank you for all your comments, stories and motivating emojis. It was humbling to see how invested everyone was in this challenge and in encouraging others to keep on going. What an incredible community of patients and caregivers! As a team, we have selected a few participants in the challenge that we felt deserved a little extra recognition.
Caregiver Awards
Thank you to our incredible caregivers for helping motivate patients and yourselves to get active! Your support means everything. The caregivers awards for the top total challenge minutes fo to the following participants:
1st Place ($350 Amazon gift card) - Curioushoo (2,852 total minutes)
2nd Place ($150 Amazon gift card) - Caregiver-KAK (1,481 total minutes)
3rd Place ($100 Amazon gift card) - flipchick (1,458 total minutes)
Patient Awards
Thank you to all our incredible patient participants - we couldn't be prouder of you! The patient awards for the top total challenge minutes go to the following participants:
1st Place (Apple watch or Fitbit) - bsoronson (4,901 total minutes)
2nd Place (Apple airpods) - ging1017 (4,657 total minutes)
3rd Place ($100 Amazon gift card )- prairiedogranch (4,297 total minutes)
New Fitness Challenge: Walking with COVID-19
Our next challenge starts this week on Friday, April 10! This challenge will focus on STEPS and staying active through COVID-19. The app will include workout videos from our team, walking/running fitness plans, and an overall focus to encourage you to stay healthy (and sane) during such a stress-induced time.
Since we are all on different fitness levels, this challenge will have no leaderboard. The focus will be on each individual meeting a simple step/goal. Every participant will be entered into a raffle drawing and at the end of the challenge we will draw out 10 participants to each win a $100 Amazon Gift Card.
If you sign up for the challenge AND register for the upcoming Muscles for Myeloma Virtual Race (link below), you will be entered into a drawing for an Apple Watch or Fitbit (or if you prefer, a $200 Visa Gift Card).
Challenge Name: Walking through COVID-19 with M4M
Join the MOVESPRING COVID-19 Fitness Challenge
Once you have joined the Fitness Challenge, join the Muscles for Myeloma Virtual Race to be entered into a raffle to win an Apple Watch or Fitbit!
Join the Muscles for Myeloma May 30 Virtual Race
Thank you for your support and efforts in March and we're excited for another incredible challenge focused on building "muscles for myeloma!"
And thank you to our incredible sponsors for making this possible: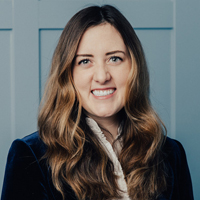 about the author
Allyse Shumway
MyelomaCrowd Editorial Contributor. Daughter to a parent with cancer.
More on Life With Myeloma
Thanks to our HealthTree Community for Multiple Myeloma Sponsors: