Muscles for Myeloma: Immediate Rewards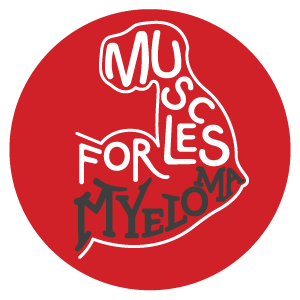 We're at the 6-week mark for Muscles for Myeloma, a time where exercise professionals say that results should start to show: you may feel a little stronger or more toned or you may be able to walk a little further than before. But have you noticed that the most important change may be that you just feel happier? Over the years we've been conditioned to think that exercise means "feeling the burn" - that it has to be painful to be productive and only the most mentally and physically fit break through those barriers felt by the rest of us. According to Michelle Segar, author and director of the Sport, Health and Activity Research and Policy Center at the University of Michigan, we need to "reframe" our exercise experience. And in doing so we are more likely to keep walking, running, swimming or biking simply because we get immediate rewards - it makes us feel better. Dr. Segar is a psychologist who specializes in helping people adopt and maintain regular exercise habits. In her book "No Sweat: How the Simple Science of Motivation Can Bring You a Lifetime of Fitness" she shows that even people who say they hate to exercise or fall off the exercise wagon can learn to enjoy it and stick with it. The psychology around exercise is counterintuitive. According to Dr. Segar, long-term motivation to move doesn't come from the hope of weight loss, someone telling you to exercise (sorry, honey) or even disease prevention. "Health is not an optimal way to make physical activity relevant and compelling enough for most people to prioritize in their hectic lives," said Dr. Segar. The immediate rewards that make daily living better - more energy, a happier mood, lowered stress and more time with family and friends - are far more motivating, according to Dr. Segar.
"I like to think of physical activity as a way to revitalize and renew ourselves, as fuel to better enjoy and succeed at what matters most," she said.
Dr. Segar suggests taking an "everything counts" view of exercise - taking stairs instead of the elevator, gardening, taking a walk in the park or doing simple chores.
"We should count any and every opportunity to move that exists in the space of our lives as valid movement worth doing," she writes. She says that it's like taking "snacks" of exercise. Like added calories in food, it all adds up.
Instead of "What should I do today?" she suggests asking ourselves, "What do I feel like doing today?" Doing what is right in the moment can reinforce positive feelings about being active over a lifetime. If it's raining today, it may be a good time to listen to an audio book while pedaling on a stationary bike, or if the weather is beautiful, it may be more enjoyable to be outside in the fresh air. If you're traveling, you may want to end the day with a swim in the hotel pool. Dr. Segar also says giving yourself permission to properly care for your mind and body reaps big rewards in the long run.
Dr. Segar writes: "When we do not prioritize our own self-care because we are busy serving others, our energy is not replenished. Instead, we are exhausted, and our ability to be there for anyone or anything else is compromised."
People who exercise regularly see it as a renewing activity that fills their well that they can then share with others. They schedule time for fitness because improves the quality of their lives and those around them.
"The more energy you give to caring for yourself, the more energy you have for everything else." Exercise becomes a generating power source for everything else in life. "What sustains us, we sustain," she says.
If exercising means leaving family behind, why not consider taking them along? Our favorite Saturday mornings are started walking the dog with our youngest on his bike. He loves the dedicated time with mom and dad and we're all getting fit together. Dr. Segar also suggests reject an "all-or-nothing" approach to fitness. If you don't have time for an hourlong workout, 20-30 minutes can still give you a boost. Consistency will ultimately beat out quantity and opportunities change over time. Or anticipation of situations with an "if-then" approach. If traffic prevents you from stopping at the gym after work, then you can take a walk after dinner with the kids. If your alarm doesn't go off in time for a morning workout, then you can take the stairs wherever you go during the day or take a lunch break to work out. It could be as simple as thinking about how you feel after you exercise. Tuning in to your body will help you recognize your best benefits. For clearer thinking, happier days and better moods and a lifetime of enjoyment and health, the immediate rewards are ours for the taking.
Muscles for Myeloma Sponsors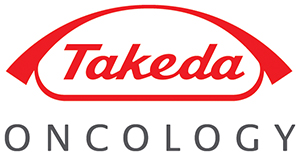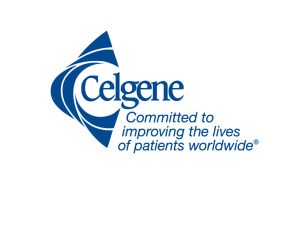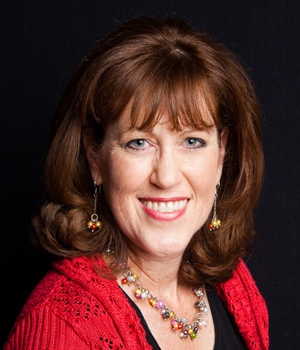 about the author
Jennifer Ahlstrom
Myeloma survivor, patient advocate, wife, mom of 6. Believer that patients can help accelerate a cure by weighing in and participating in clinical research. Founder of HealthTree Foundation (formerly Myeloma Crowd).
More on Life With Myeloma
Thanks to our HealthTree Community for Multiple Myeloma Sponsors: