Muscles for Myeloma Bikes the Coast
Our goal this year and in upcoming years is to continue to find strength and growth in our Muscles for Myeloma program. We held several virtual events such as our 30-day fitness challenges in March and September, chapter events, and Virtual 5k. Our hope is to keep our stride moving forward and not lose momentum when other events are canceled. As we continue to navigate the new normal of virtual fitness we hope to also bring back more and more in-person events.
We were fortunate to have a small group participate in the Bike the Coast event in Oceanside, CA. Our effort was to bike in the name of Muscles for Myeloma and raise awareness to HealthTree and the Muscles for Myeloma program.
For me, it was a unique experience. While I am not a patient, getting on the bike to ride those miles wasn't easy for me. Just a couple of years ago I had a bike accident that has hindered my physical and mental health. Being just 1-year post-surgery it was a bit nerve-wracking for me to get on the bike outside and there was a lot of fear going in. That morning I woke up way too early and my anxiety of the "what ifs" had my mind spinning. I expressed my fears and concerns to my husband and the biggest thing that he said to calm me was- "Remember why you're doing this." It got me. I signed up to bike this event for Muscles for Myeloma- for those who weren't there. I found so much strength in the community I wanted to bike for. The ride itself was gorgeous with beachside views, and a very encouraging environment.
We had some great team members and they all participated for different reasons and in different ways. It's so wonderful to have such support.
Almost 7 years after transplant I got the opportunity to travel to Oceanside with a group of people I work with for the Muscles for Myeloma Bike the Coast event. I did not bike the miles myself, but it was a great experience watching my fellow coworkers and their families bike for a cause that is so close to my heart.

Thank you Muscles for Myeloma and HealthTree for this opportunity!- Michelle
I started working at HealthTree almost three months ago and it's really been something special. I have to say, from the beginning, I've come to see the impact of the Muscles for Myeloma community in which I've found a constant inspiration to keep moving, no matter what. When I heard about Muscles for Myeloma participating in Bike the Coast, I knew I wanted to be part of it. It truly was an incredible experience. Biking for this cause and being able to share it with the group, made it very unique. I look forward to participating again next year.- Sofi
Our kids have loved supporting their dad in his "biking the coast" adventures for myeloma the past few years. This year my husband invited our 13-year-old son to participate with him and ride 50 miles to raise awareness for myeloma. He quickly accepted the invitation, even with his limited road biking experience.

They rode 55 miles with 2,000 feet of elevation all without one teenage complaint. Watching them bike together taught me several lessons:

We can each do hard things- whether it is pushing ourselves physically to get stronger, or staying mentally positive

Just because we have something that may be limiting us, there are ways around it- there are solutions

We don't need to be passive and let life pass us by- we can take control and decide what our life is going to look like and what it can be

These are the same lessons my husband teaches me every day as he lives with myeloma. Myeloma is hard, but there are solutions, options and life to be lived.- Rozalynn
I was very excited about the Bike the Coast event when I first heard about it. Riding along the coast in Southern California was something I was not going to pass up. I started road biking a few years ago and had always wanted to participate in a race. This sounded like the perfect opportunity. I signed up for the 50 miler and immediately began training to prepare for it.

When I arrived in Oceanside with my wife and daughter we had a great time roaming the streets near the beach and pier. The night before the race we had a fun group dinner at a charming Italian restaurant.

On the day of the race, our group met up at the starting line to take photos and begin the long journey. It was thrilling hearing the horn set us off beginning our ride. Our team rode together in a pack for the first 25 miles than from there split up to go our own pace. Most of the route was along the beach with gorgeous ocean views. Eventually, I came to the finish line where my wife and daughter were waiting to cheer me on. What an accomplishment! I had such a good time. I can't wait to participate in Muscles for Myeloma's next event!- Michael
Although we just participated in the event this past weekend, I am already looking forward to next year and hope we can have many more with us to experience the team and efforts to grow our Muscles for Myeloma.
And a big thank you to our Myeloma Crowd Community sponsors who make this possible: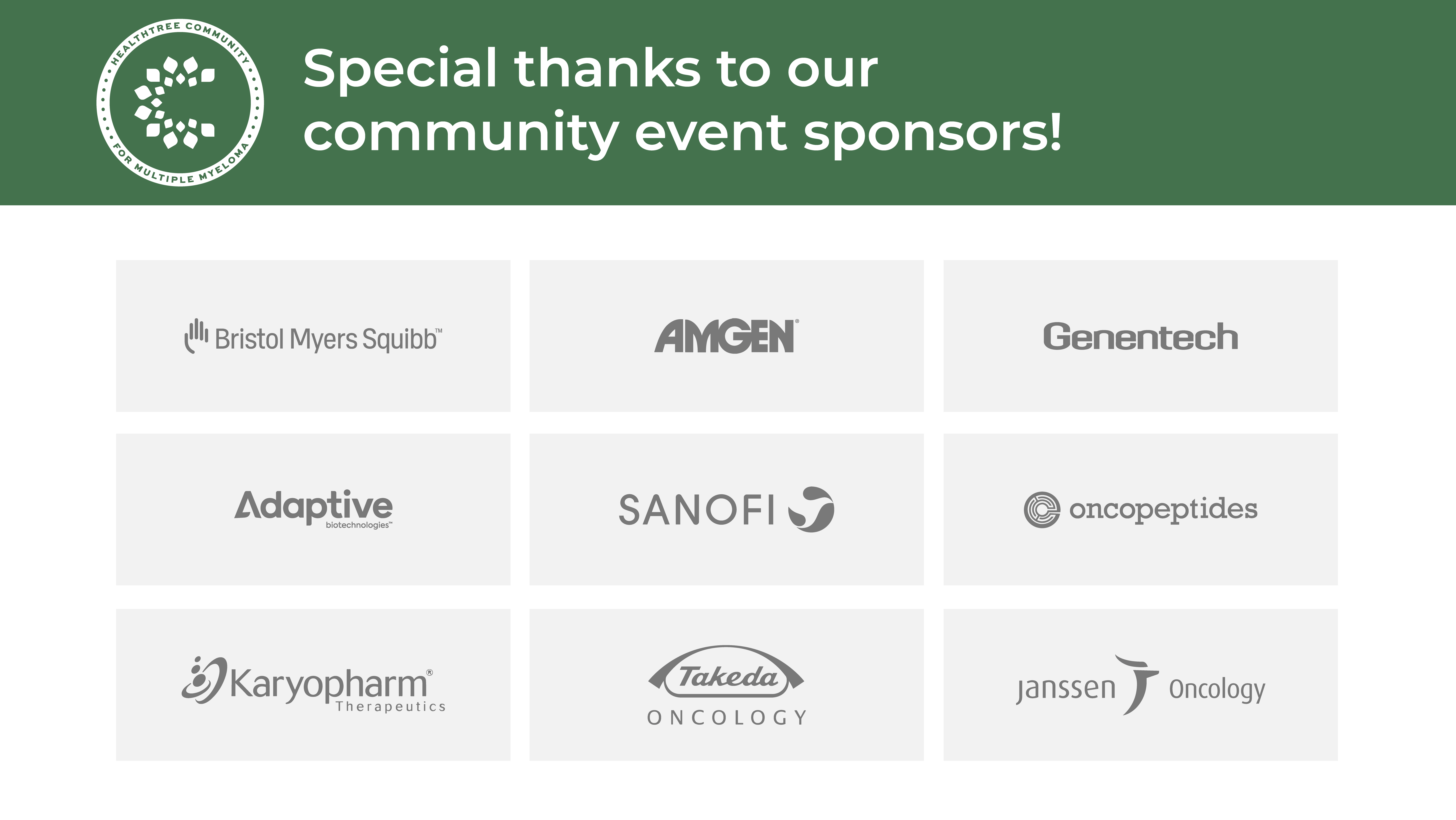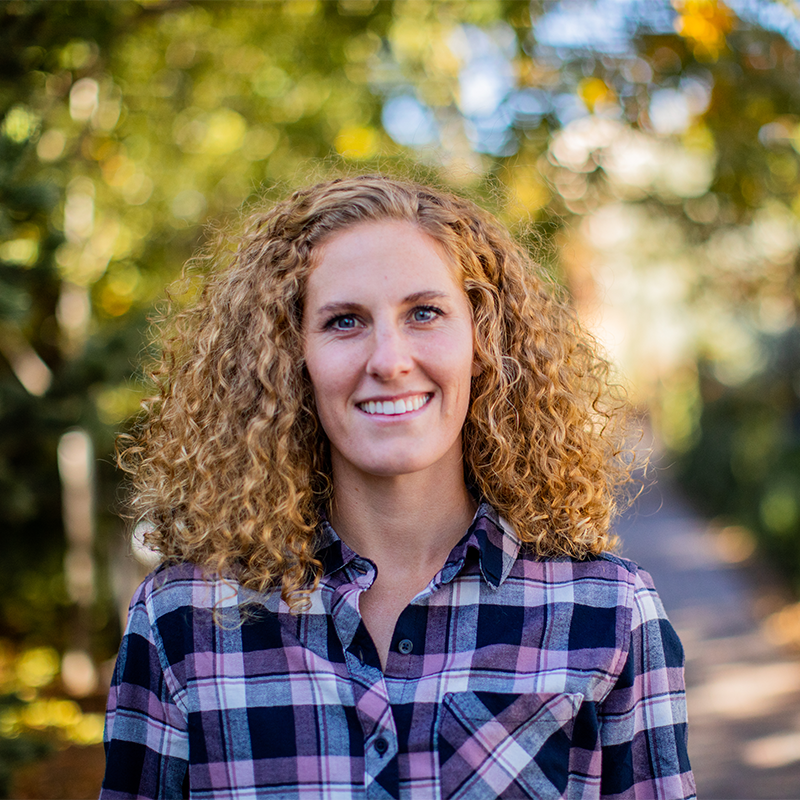 about the author
Linnley Sweeney
Linnley joined HealthTree in January 2020 as the Fitness Events Manager. Her husband is a childhood cancer survivor as well as a cancer biologist. Finding a cure, better treatments, and balance through treatments is what drives their family. Linnley is an Advanced Cancer Exercise Specialist and focuses on finding what you can do rather than can't.
More on Life With Myeloma
Thanks to our HealthTree Community for Multiple Myeloma Sponsors: