Muscles for Myeloma: Better Fitness Brings you Closer to a Cure
After I completed tandem transplants and a few years of maintenance therapy, the last thing on my mind was exercise. Even getting out of bed some days was a chore. My daughter was anxious to try a personal trainer and wanted a workout buddy, so I dragged myself to the gym with her. Good thing I did - it became my trigger for becoming a myeloma patient advocate. For me, getting going physically flipped a mental switch from patient to patient activist. It completely changed my thinking about this disease and what I planned to do about it. Next week, the Myeloma Crowd will post information about an exciting new program: Muscles for Myeloma. My hope is that Muscles for Myeloma will motivate and give you incentives to get out and exercise! With what I know now, I realize than an exercise and fitness plan should be part of an ongoing first aid program for all patients, regardless of age. Every patient can do small and simple exercise activities that will improve their fitness levels. When your physician begins to think about your treatment strategy, one of the first things he or she considers is whether you fit in the category of fit, unfit or frail. You can be elderly and fit, you can be young and unfit, and you can be middle-aged and frail. Pick the combination that fits you. The more fit you are, the more treatment options you have. Even the once-strict cutoff age of 65 for transplant eligibility goes up dramatically for patients who are physically fit. Today it's not at all uncommon for patients who are in their seventies to get transplants. At the recent ASH meeting, some doctors even reported doing transplants on select patients over eighty. Once you start treatment, all kinds of obstacles are put in your way and give you great excuses to neglect your physical fitness. For example, many of us get to experience the "joys" of dexamethasone. But did you know that dex is a drug that caused muscles to waste away? And something as relatively easy as taking a walk doesn't sound like the most desirable activity after a round of chemo or when you're recovering from a transplant. Numerous studies have demonstrated that the benefits of exercise—even lifting light weights and walking—always helps, regardless of when you start. Please check out information about Muscles for Myeloma in the coming days to add another weapon in your arsenal to fight myeloma!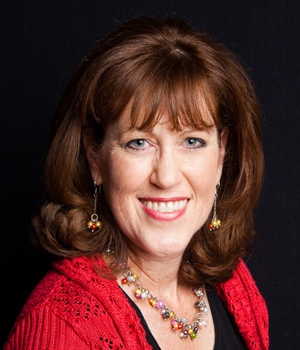 about the author
Jennifer Ahlstrom
Myeloma survivor, patient advocate, wife, mom of 6. Believer that patients can help accelerate a cure by weighing in and participating in clinical research. Founder of HealthTree Foundation (formerly Myeloma Crowd).
More on Life With Myeloma
Thanks to our HealthTree Community for Multiple Myeloma Sponsors: