Fitness matters for myeloma patients who are given treatments based on their fitness levels (fit, unfit, or frail). Patients who are the most fit live longer because they are prepared to access the best treatments, like stem cell transplant and triple therapies. But you don't need to run marathons to have a healthy lifestyle. Even fitness that takes 30 minutes a day can help you be fit enough to live longer with multiple myeloma.
This year, we invite all myeloma patients, family, and friends, to participate in Muscles for Myeloma 2018! Pick a local walk, run, bike race, or other event in your area, create a fundraising page and invite your friends and family to support your efforts while they fund myeloma research.
HOW IT WORKS
1. Pick an Event - Select from a local walk, bike race, or any other event that appeals to you.
2.
Create a Fundraising Page
- Once you pick an event, create a fundraising page for you and your team of supporters. 3.
Ask Friends and Family to Support Your Efforts
- Share your page by email, or on social media, and invite friends and family to be sponsors. All proceeds raised by your team help fund the
Myeloma Crowd Research Initiative
.
In 2017, myeloma patient Richard Hite, participated in a 206-mile bike race from Utah to Wyoming. He and his team raised $9,000 for myeloma research, solely from family and friends who donated and supported his campaign. No matter what event you choose, whether it's walking, running, biking, etc., we know it can truly make a difference for you, and for myeloma research.
Make a fitness plan, create your Muscles for Myeloma page, and share it with those you love. Family, friends, and all your supporters will help encourage you to join that race, make that climb and walk those miles all the way through 2018. We know you can do it! All donations received will move us one step closer towards a cure for myeloma.
Join Muscles for Myeloma 2018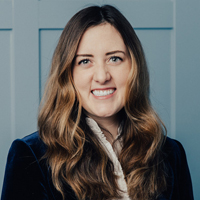 about the author
Allyse Shumway
MyelomaCrowd Editorial Contributor. Daughter to a parent with cancer.
More on Life With Myeloma
Thanks to our HealthTree Community for Multiple Myeloma Sponsors: