Multiple Myeloma Treatment and Secondary Cancers
It is fair to say that, from multiple myeloma chat groups, support groups, blogs, etc. we have heard or read stories (or, heaven forbid, from personal experience) that fellow patients have come down with a 'treatment related secondary cancer'. In our case, the majority of those will be skin cancers (basal and squamous cell carcinomas), but there is also an incidence of myeolodysplastic syndrome (MDS) as well as acute leukemia (AL). I don't want to pooh-pooh the skin cancers. Ignored and untreated basal and squamous cell carcinomas can cause serious grief, and I will present myself as Exhibit A. Being on a first name basis with a (plastic) surgeon who makes a living from removing those things is NOT a good thing. The focus of this post will be MDS and AL. Both are very serious hematological malignancies that are difficult to treat, especially when that treatment has to compete with treatment for our active myeloma.
Let me do a little sidebar relating to terminology. The title uses 'secondary cancer', and that seems to indicate that maybe these malignancies are not as important as the primary cancer (our myeloma). In the opening paragraph I have also used the term 'treatment related secondary cancer', and that makes things clearer in the sense that it explains that this additional cancer is a result from our treatment. Specifically, with respect to MDS/AL in MM patients you may also hear the term 'second primary cancer', putting the importance of MDS/AL equally to multiple myeloma. The way one of my docs explained to me was, "You don't want to wish for a second primary cancer". I like the term 'treatment related secondary cancer' and will use the abbreviations t-MDS, t-AL, t-AL/MDS.
If this is all news to you (lucky reader) then I would expect that your first question will be, "How frequently does this happen ?" Here we have some nice guidance (at least for those of us who have had one or more stem cell transplants) from an article published in the Journal Blood. This article summarizes the results from nearly 1,100 myeloma patients and found that the incidence of treatment related MDS is 11 % and the incidence of treatment related AL is 3 %. Not insignificant. The occurrence of either t-MDS and t-AL together with myeloma confers a projected worse overall survival for the patients.
The next question that will be logical to ask is, "What are the risk factors that may result in t-MDS/AL ?". The same article quoted above also provides guidance:
The use of immunomodulary drugs [specifically Thalomid and Revlimid] during our treatment (induction, consolidation, maintenance);
Age of 65 and older;
Men are at higher risk;
Low dose (< 4 million/kg) of CD34 [stem cells] given at first transplant.
I encourage you to read this article. It is well written in plain English and, once you get used to the abbreviations in it, is easy to follow and understand.
And this brings us to the third question, "Is there any way of predicting which patients are more at risk early in the treatment cycle of myeloma?" And the answer to this question ("Yes") can be found in a very recent article in the Journal Blood Advances. This article wastes no time to get right into the importance of this topic and opens with the blunt statement :
"Therapy-related acute myeloid leukemia and myelodysplastic syndrome (t-AML/t-MDS) are secondary malignancies that occur in patients receiving chemotherapy and/or radiation for the treatment of cancer. MDS-associated cytogenetic abnormalities as well as clinical t-MDS and t-AML have been reported to be relatively high in myeloma patients. As these secondary malignancies are associated with a poor prognosis, it is critical to identify risk factors and predispositions that can lead to their development."
The investigators identified MM patients who had also progressed to t-MDS/AL and, where possible, pulled retention samples from their original stem cell harvest to complete targeted DNA sequencing for 234 different genes. The article describes the systematic approach of how cells were separated and analyzed and comes up with the following conclusions :
Stem cells collected before the onset of disease (t-MDS/AL), while the myeloma was already being treated, reveal a higher number of leukemic stem cells compared to healthy people. These leukemic stem cells are identified by hunting for cells with very specific cell surface proteins [CD123, IL1RAP, CD99, and CD45Rα].
Next generation sequencing was then used to look for known leukemic DNA-mutations. These genomic mutations can be identified many years before the actual onset of t-MDS/AL.
Two gene mutations in particular, TP53 and RUNX1, were identified as leading markers for future t-MDS/AL.
In a nutshell, MM patients are at risk to end up with treatment-related MDS/AL, but some patients are at higher risk than others. But there is a way now how to identify those 'at risk' patients very early in their treatment program (as early as with the first stem cell harvest), to monitor them throughout their treatment for the presence and 'disease burden' of leukemic factors in both bone marrow and circulating blood so that appropriate treatment decisions can be made as early as possible. This, however, will require that clinical practices need to be modified to set harvested stem cells aside to test for the presence of the tell-tale leukemic cell surface proteins and that, these screened cells, in turn, are sequenced to look for the genetic markers TP53 and RUNX1.
On a personal note, as I am writing this post I had to think several times that this week is the six-year anniversary that my wife, Vicki, and I first stepped into what was then called the 'Adult Bone Marrow Transplant' Clinic at Duke University (NC). At around 3:00 PM that day we were given the diagnosis of 'primary plasma cell leukemia', the ugliest version of multiple myeloma, presented with a treatment plan, and my first doses of 'chemo' were administered 2 hours later. Statistics of progression-free survival and overall survival were against me but I'm here today. I/we have been so fortunate in all that has happened during this period and all those difficult parts served their purpose. There is a long list of people to thank for all they have done, but this isn't the Golden Globes. I will make the rounds in person. Most important is that Vicki and I have been able to live life to the fullest after the initial 18 months and have seen grandson #1 grow up from a toddler to a fun 8-year old and have seen grandson #2 enter our lives two months ago. Two superb reasons to continue making the most of life with myeloma. And, just for the record, being tagged as the 'second best friend' of our oldest grandson is one of my great accomplishments. Coming in #2 after the family dog is major.
Year seven: here I come.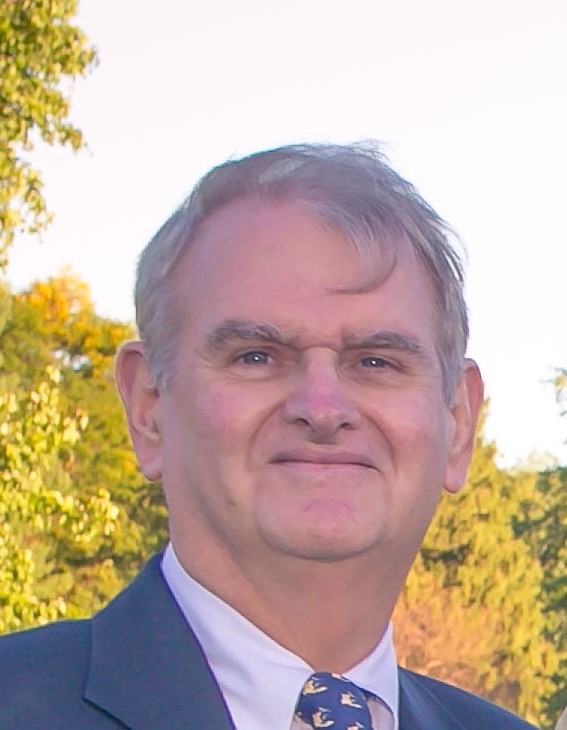 about the author
Paul Kleutghen
I am a patient diagnosed in 2014 with primary plasma cell leukemia (pPCL), a rare and aggressive variant of multiple myeloma and have been very fortunate to find successful treatment at the division of Cellular Therapy at the Duke University Cancer Institute. My wife, Vicki, and I have two adult children and two grandsons who are the 'lights of our lives'. Successful treatment has allowed Vicki and I to do what we love best : traveling the world, albeit it with some extra precautions to keep infections away. My career in the pharmaceutical industry has given me insights that I am currently putting to use as an advocate to lower drug pricing, especially prices for anti-cancer drugs. I am a firm believer that staying mentally active, physically fit, compliant to our treatment regimen and taking an active interest in our disease are keys to successful treatment outcomes.
Thanks to our HealthTree Community for Multiple Myeloma Sponsors: