New Multiple Myeloma Virus Reolysin Showing Progress in Combinations
A recent article in CURE Magazine discussed a new oncolytic (cancer killing) virus called Reolysin. This new virus is being paired with Kyprolis (carfilzomib) and dexamethasone in patients with relapsed multiple myeloma. CURE Magazine interviewed Dr. Craig Hofmeister, MD and myeloma specialist at The Ohio State University James Cancer Center about the new drug. In the phase I trial, a small number of patient were enrolled. Some of those patients were refractory to Kyprolis and some were not. According to Dr. Hofmeister:
We enrolled a small number of patients — just 12 — for this combination at two different dose levels. These included the starting dose level and a dose-level decrease that occurred during the clinical trial. At the starting dose level, every patient had a response. At the dose-level decrease, only some of the patients responded. The majority did not at a lower dose level, which was an unexpected result. We were very excited about the combination because, at the first dose level, patients continued to remain on therapy without progression. This was only about six patients, but it was remarkably well tolerated and incredibly effective in patients who were Kyprolis-refractory in a small population.
The ability to make Kyprolis work again for patients who at one point stopped responding to it is exciting. The dosing question seems to be one of the most important next steps.
We're hoping to gather more efficacy data in the Kyprolis-refractory population, and we are also interested in finding the right dose. Dose seems to matter quite a lot when giving this oncolytic virus. Therefore, we're interested in finding the right dose before we explore the true definitive efficacy setting. The people who had a lower dose did not respond as well, or at least the response was short-lived. The majority of those who were treated at the original dose stayed on therapy. There are differences between millions and billions of particles of virus that are infused, and we didn't expect that there would be such a big difference in response with the decrease.
This is the first time that the drug has been tested in blood cancers. It works by entering the myeloma cells. The virus needs some kind of cellular stress, like the additional of Kypolis to produce an infection, which leads to cell death, even after one day of treatment. Dr. Hofmeister's work will continue to learn how to enhance the cell killing properties, to see if it should be combined with other agents and to get the correct dose settled. To find a clinical trial on SparkCures with Reolysin in combination with Velcade and dexamethasone, click here. Find the original CURE Magazine article here.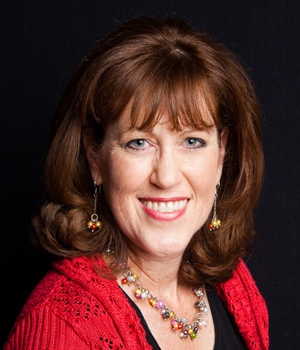 about the author
Jennifer Ahlstrom
Myeloma survivor, patient advocate, wife, mom of 6. Believer that patients can help accelerate a cure by weighing in and participating in clinical research. Founder of HealthTree Foundation (formerly Myeloma Crowd).
Thanks to our HealthTree Community for Multiple Myeloma Sponsors: