Why Multiple Myeloma Clinical Trials do NOT Accrue Patients
BY JIM OMEL Essentially every advancement in myeloma therapy has occurred because a clinical trial has proven the value of a better drug or treatment approach. Without clinical trials, we would not have Revlimid, Velcade, Kyprolis, pomalidomide, Ninlaro, daratumumab, elotuzumab, and on and on…. None of them! Without clincial studies we will never get exciting checkpoint inhibitor or vaccine, or CAR-T cell therapy so badly needed right now, especially for high-risk patients who are dying. Clinical trials are tremendously beneficial and EVERY clinician will tell you how important they are to improve treatment. Why then, do myeloma and other cancer clinical trials have such trouble accruing patients? Why do less than 5% of adults with cancer (many say 3%) agree to participate in studies? Why do a substantial number (a fourth to a third) of clinical trials close or shut down before achieving their required number of patients? Let's consider aspects which include both Patient Reasons and Doctor Reasons: PATIENT REASONS:
Perception of being a "guinea pig"
Forced randomization; inability to pick the treatment you desire
Insurance questions and concerns
Family comments and doubts about "experimental therapy"
Unawareness of trial existence
Required travel to central trial site
Required extra lab, biopsies
Existence of good current standard therapies
Patient perception of doctor's subtle lack of enthusiasm about proposed trial
Feeling that trial is "last resort"
Feeling that "my doctor is giving up on me"
Complexity of trial design. What's required? When? How often?
Complexity and length of Informed Consent document
Trial presentation at a time of turmoil, fear, and life disorientation
Inability to meet overly-stringent Inclusion Criteria
DOCTOR REASONS:
FAILURE TO MENTION clinical trials to patients
Unawareness of open available clinical trials
Fears loss of patient control
Time required to adequately explain the clinical trial
Extra staff required to monitor and record trial information
Questions true value of proposed experimental therapy
Stringent Inclusion Criteria rules
Concern about randomization to an arm whose effectiveness he/she might doubt
Easier to just "do what you know"
Concern that patients will feel "rejected" or "given up on"
Poor payment by trial sponsor
Complex treatment schemas, challenging to follow and to explain to patients
Concern that patients will conclude their cancer is "hopeless"
With all of these impediments, and others not even mentioned, it is easy to understand why vital clinical trials fail to accrue patients. Some of the reasons are quite specious such as 'guinea pig', "last resort" treatment, and doctor "giving up on me". See my interview with a great myeloma leader, Dr. Paul Richardson, of the Dana Farber Cancer Institute, who dispels these myths. Some poor accrual reasons however are absolutely genuine and greatly impact patient acceptance. Patients hate to be randomized in a clinical trial and want to pick their own therapy. See an article I co-authored on this subject. Extra travel can be difficult and tight Inclusion Criteria makes patients ineligible to participate. Doctors need a mindset of "Clinical Trial if possible, standard therapy if not". Failure to even mention clinical studies to patients is the #1 physician factor in poor accrual. Doctors should not be 'possessive' of their patients. As oncologists they should be proactive and accept the added burden of clinical trial paperwork, time, and yes…even expense on behalf of their patients. Clinical trials are cutting edge therapy. Imagine the excitement and promise if you are accepted into one of the Myeloma Crowd's immunotherapy trials. Please help yourself and also help others by looking for, and asking your doctor about, myeloma clinical trials. To learn more about the Myeloma Crowd Research Initiative studies being funded, click here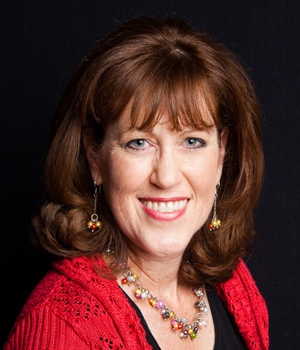 about the author
Jennifer Ahlstrom
Myeloma survivor, patient advocate, wife, mom of 6. Believer that patients can help accelerate a cure by weighing in and participating in clinical research. Founder of HealthTree Foundation (formerly Myeloma Crowd).
Thanks to our HealthTree Community for Multiple Myeloma Sponsors: