Christmas Blessings for Multiple Myeloma Patients and the Myeloma Crowd
An unexpected Christmas gift arrived early for the Myeloma Crowd Research Initiative (MCRI) when a $30,000 donation was anonymously made to support the crowdfunding campaign for high-risk myeloma. This incredible donation moves us closer to our goal of reaching $200,000 by the end of this year and $500,000 by the end of 2016. To all who have who have supported the Myeloma Crowd Research Initiative in 2015 in so many ways, I want to express my heartfelt gratitude. It is touching to see the generosity of so many who want to help move the bar for myeloma patients and help find and fund a cure, especially for those with high-risk disease. It is truly a host of Christmas blessings for the Myeloma Crowd, which are blessings to all myeloma patients and family members. I started the CrowdCare Foundation and the Myeloma Crowd with the dream that patients and family members could hasten better treatments and possibly a cure by lending our support to those working hard to cure us. I wanted to fill gaps, not duplicate the good that was already being done. When we learned that high-risk myeloma patients were in dire need, it made sense to start with something that would make a very specific difference. And it has. The two projects we chose are game-changers, not only for high-risk patients but for all myeloma patients. They use a brand new way of targeting the cancer by leveraging the body's own immune system. Our two projects are unique and are treatments, not new drugs. Similar to how stem cell transplants have been used as effective myeloma treatments, these immunotherapies are are showing remarkable results in the lab and in early trials. We began our fundraising efforts in September and I am pleased to announce that in a few short months, we have collectively raised over $150,000 to date. You have enthusiastically created fundraising pages and invited your friends and family to support you. You've expressed enthusiasm and kindness in your participation. You've tweeted and posted for myeloma awareness. You've put your money where your heart is, extending life for us all. The dream is becoming a reality. In January, we will distribute up to $100,000 each, based on how much we've raised, to the projects so the doctors can begin their work. After a 9 month period, they will provide us with a progress report on their work that we will share with you. We would love your help as we reach the close of 2015 to reach our goal. I wish you a very Merry Christmas, Happy Hanukkah, and a Happy New Year this holiday season. May our resolve to find a cure grow even stronger in 2016. With gratitude and love,
Jenny Ahlstrom Myeloma patient and Founder, Myeloma Crowd
Donate Today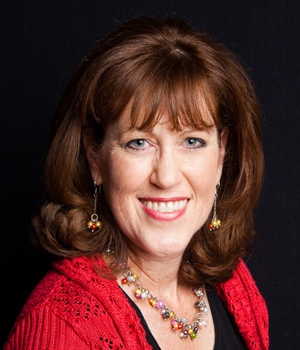 about the author
Jennifer Ahlstrom
Myeloma survivor, patient advocate, wife, mom of 6. Believer that patients can help accelerate a cure by weighing in and participating in clinical research. Founder of HealthTree Foundation (formerly Myeloma Crowd).
Thanks to our HealthTree Community for Multiple Myeloma Sponsors: