MRD Test by Adaptive (clonoSEQ) Gains FDA Approval in Multiple Myeloma
Testing minimal residual disease is becoming an important step to determine how patients are responding to multiple myeloma therapy. The first MRD test in multiple myeloma has now been approved by the FDA. The clonoSEQ® test by Adaptive Biotechnologies® is being used by doctors to determine how much myeloma a patient still might have following treatment.
The test uses Next Generation Sequencing (NGS) technology to assess disease burden. It is the first and only test to be FDA-approved for MRD assessment for a blood cancer and the first to be powered by immunosequencing. It is also the first for the company's NGS platform to be cleared for immune system profiling.
Minimal residual disease (MRD) refers to the small number of cancer cells that can remain in a patient's body after treatment, which often cause no signs or symptoms but eventually can lead to recurrence of the disease. These residual cells can be present at very low levels and require highly sensitive tests to identify them. Even very small amounts of MRD can have a profound effect on treatment success and patient outcomes. A test that can reliably determine the presence and amount of residual disease at very low levels can be used by physicians in conjunction with other clinical information to predict treatment outcomes, guide management decisions and improve patient care.
The test will help answer research questions that can eventually answer patient questions such as:
Do I need more therapy if I had a good response?
How might my myeloma genetic features respond to treatment?
Can I discontinue maintenance?
How hard should I hit my myeloma?
"The FDA clearance of clonoSEQ is an important advance for patients with MM and ALL and for the oncologists who care for them. This milestone underscores the importance of MRD as a predictor of patient outcomes," said Aaron Logan, associate professor, Division of Hematology and Blood and Marrow Transplant, UCSF. "Quantification of MRD should be standard practice to assess response to treatment, monitor disease progression and direct patient care. It is thus essential to have an MRD assay that meets regulatory standards and can accurately and reliably measure and track disease burden over time."
For patients who achieve complete response to cancer treatment by traditional response criteria, the presence or absence of MRD has been demonstrated to have a significant relationship with outcomes. For this reason, many pharmaceutical companies have begun using MRD as a clinically meaningful endpoint to evaluate efficacy and to guide use of their therapies.
"The clearance of the clonoSEQ Assay is an exciting advance for MM and ALL patients and physicians; as MRD is increasingly used to inform treatment decisions, the importance of having an accurate and standardized assessment method becomes paramount," said Chad Robins, chief executive officer and co-founder of Adaptive Biotechnologies. "NGS MRD testing is already part of National Comprehensive Cancer Network (NCCN) treatment guidelines for patients with MM, ALL, and CLL, and clonoSEQ is already in use for patient management in the majority of NCCN cancer centers, further demonstrating the clinical importance of MRD and acceptance of NGS MRD testing by the oncology community. Adaptive is working diligently with public and private payers to make clonoSEQ broadly available to patients in need."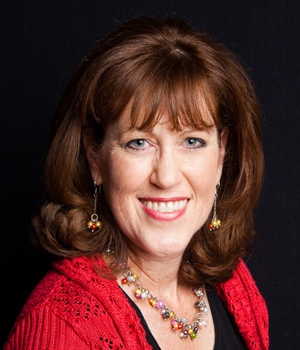 about the author
Jennifer Ahlstrom
Myeloma survivor, patient advocate, wife, mom of 6. Believer that patients can help accelerate a cure by weighing in and participating in clinical research. Founder of HealthTree Foundation (formerly Myeloma Crowd).
Thanks to our HealthTree Community for Multiple Myeloma Sponsors: