Move from Paralyzing Fear to Empowerment with a HealthTree Coach
Editor's Note:
This article was written by myeloma patient Sarah.
Sarah joined HealthTree in September 2019 as a multiple myeloma patient, three months after a high-risk multiple myeloma diagnosis. Sarah was very fortunate to find a wonderful healthcare team as well as HealthTree Coaches who held her hand throughout this journey. Her treatment started with an induction phase and then continued with tandem autologous stem cell transplants and maintenance. She's currently on Revlimid maintenance.
Sarah's experience with the HealthTree Coach program (in her own words)
My multiple myeloma marathon started in July 2019. The diagnosis felt unreal. I was suffering from terrible back pain, and I had a million questions to ask. I had to make many decisions about treating a disease that I'd never heard of before. All this while I was experiencing emotional turmoil inside. I knew no other myeloma patient to talk to. My myeloma specialist, who happens to be a very kind, patient, and competent myeloma specialist, didn't have sufficient time to answer my trivial questions for the fifth time. The fear of the unknown, the distrust in the medical system that delayed my diagnosis by at least six months, and the hopelessness finally led to paralysis. I could not make the necessary decisions, thus delaying my treatment. I certainly wasn't feeling hopeful, despite pretending to be so.
Then I found the HealthTree Coach Program. I made initial contact with a few Coaches who could potentially help me. They all responded immediately. The paralysis was over. I started making appointments for phone calls, asking my questions relevant to their experience areas, and listening eagerly to what they had to say. Each had a different story, varying experiences with the disease and the treatments. They generously shared their stories, their insights, and they helped me understand what to expect from the treatments and challenges awaiting me. Most importantly, they were still alive, some over ten years after the initial diagnosis. Reluctantly, I started feeling optimistic and started making the decisions.
After the initial connection, I stayed in touch with a couple of the my Coaches, and one of them remained as my main Coach and became a good friend. The quality of my life has definitely improved through the HealthTree Coach program.
Why Use a HealthTree Myeloma Coach?
When a patient is first diagnosed, it's quite an overwhelming experience. They have a million questions on their mind and many decisions to make, and there is just so much to learn. Especially at the beginning, it is great to have a more experienced myeloma patient or a caregiver to talk to who has already gone through a similar journey. It helps to prepare for the different stages of the treatments, evaluate options, find the correct information at the right time, and understand priorities.
Thanks to the new therapies and drugs, an increasing number of patients live many years after the initial diagnosis, sometimes many decades. A myeloma patient goes through many stages from the initial diagnosis through relapses and clinical studies. It's not a sprint but rather a marathon with myeloma. Therefore, one needs to connect with fellow patients and caregivers at the initial diagnosis and in the later stages of the disease. A relapse, an annoying side effect, or curiosity about the experiences with the new therapies would be good reasons to reach out to experienced patients and caregivers. This is where the HealthTree Coach Program can help. The program is a peer-to-peer community for myeloma patients and caregivers. The program brings together the collective experience of many patients and caregivers and is FREE.
Who are the HealthTree Coaches?
A Coach is a myeloma survivor or a caregiver who volunteers their time to help fellow myeloma patients and caregivers through their myeloma journey. Coaches have various experiences in areas ranging from insurance issues to stem cell transplants, from caregiving to nutrition. Coaches are trained to share information and provide support. They share their stories and experiences and guide the patients and caregivers to find the resources. They meet with the patients or caregivers either in person, by phone, or by email.
Coaches are not assigned. Individuals can choose the coach they want to work with based on their specific needs. It is possible to work with more than one coach. Coaching is not necessarily a long-term relationship, and it is perfectly ok to contact a Coach just for one specific question.
How Do I find a HealthTree Coach?
The starting point in finding a myeloma coach is the website. You can search by location, or specific areas of experience you are looking for in a Coach. Once you find someone you would like to work with you submit a request. The Coach is notified by email of the request, and asked to respond to accept or decline within 24 hours. Once your request has been accepted you can contact your Coach to set up a meeting. Connect in the way that works best for both of you: by phone, email, text, video chat or in person.
If you find it challenging to navigate the web pages or have any questions, you can contact support by emailing myeloma@healthtreecoach.org or calling 1-800-709-1113.
Multiple myeloma is a challenging journey, but you are not alone. So hang in there and start connecting!
find or beocme a healthtree coach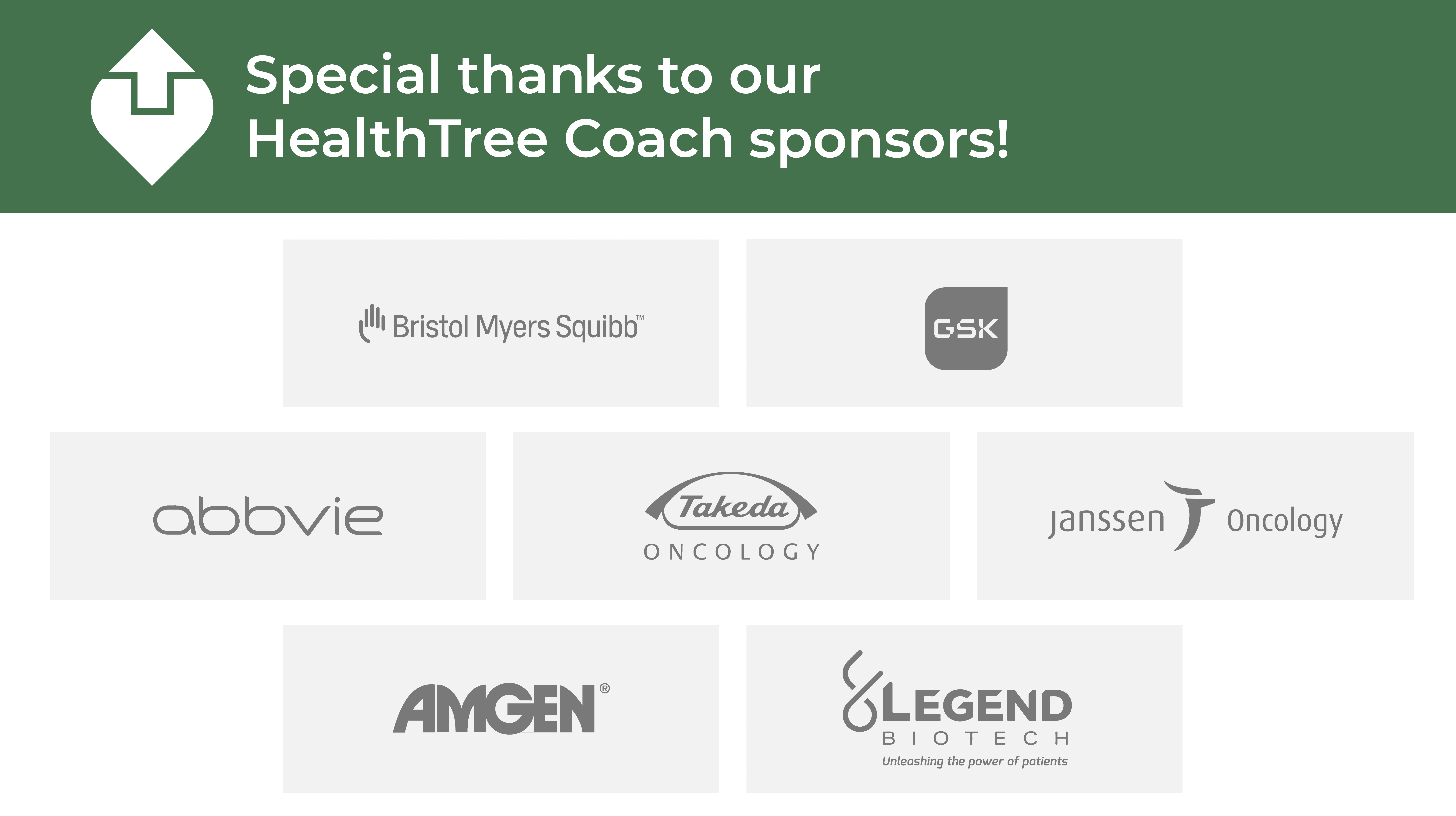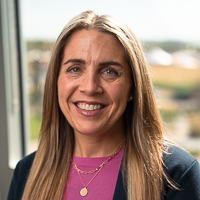 about the author
Rozalynn Hite
Rozalynn Hite is the HealthTree Coach Director and wife of myeloma patient Richard Hite. Rozalynn is an occupational therapist and mother of three beautiful children. She is passionate about providing support, education, and resources to help others live full and active lives.
More on Life With Myeloma
Thanks to our HealthTree Community for Multiple Myeloma Sponsors: