Meet Denise (Caregiver) and Tim (Myeloma Survivor): Their Myeloma Journey & Tips For Navigating It
We are Denise (caregiver) and Tim (myeloma survivor) from New Jersey. Together, we have one 18-year old daughter. Tim is a patient in the Multiple Myeloma program at the John Theurer Cancer Center at Hackensack University Medical Center. I currently run the Multiple Myeloma support group there.
Tim was diagnosed in March of 2007 having just turned 43. He was diagnosed in the hospital, after coming down with strep sepsis. Leading to diagnosis, Tim went to a doctor for nosebleeds three months earlier. The doctor did not think it was anything serious and refused to run blood work right then, even though I requested it. He told Tim to come back in a few weeks for a full physical and blood work and Tim never bothered. (Sidebar: I later found out that chronic nosebleeds in adults is not a good sign. I really think the doctor just wanted to get another office visit charge out of us. There was no other reason not to run the blood then. It was just a matter of checking off tests on a piece of paper and us walking into the next room for the draw.) When Tim was taken to the ER with sepsis three
months later
, his blood work was awful, including a hemoglobin of 7.5. This led to more lab tests and then a bone marrow biopsy to confirm myeloma. We got the final diagnosis within three days of his admittance to the hospital.
Looking back, Tim had symptoms of myeloma, which included the before-mentioned nosebleeds that started up about five months prior to diagnosis. He also experienced shortness of breath on physical exertion for about a year. Tim owns his own business in the home improvement field, which unfortunately exposed him to toxic chemicals. He is still working but is more careful about wearing masks and protective gear.
For the most part, our activities post myeloma have remained about the same, due to the fact that Tim does not have a lot of bone involvement and pain.
As for treatment, Tim had four months of Rev/Dex induction therapy. He then had an auto SCT which had no effect at all. He later had four cycles of Vel/Dex treatment which led to a stringent complete response and eight years off chemo, part of that in complete remission and part of that with stable and then slowly rising markers. He is probably going to have to start treatment again within the next few months.
As a caregiver, one of the things that surprised me most is that, sadly, there are many people who back out of your life because they don't have the courage or desire to be involved when there is this type of hardship in the picture. The amount of stress and responsibility is overwhelming at times. I am the researcher and advocate. It is a scary thing to feel so responsible for someone's life, especially when you're not a doctor or nurse and know that there is still so much you don't know.
My advice to other caregivers is this:
Find a support group. I currently run the myeloma support group at our hospital and I find it very rewarding.
Don't take yourself off your priority list. This is something I did and it's NOT good. There were times that I felt I was at the edge of my sanity in the beginning.
You have to break things down into smaller pieces and not think too far in advance. Taking it one day at a time and just putting one foot in front of the other may sound cliché, but, it's necessary when times are really tough.
You have to educate yourself. You cannot advocate for your patient if you don't know much about the disease, treatment options, and what is on the horizon. Keep track of your patient and watch him/her closely, along with their medical team! Balls get dropped in the health field just like any other business.
You have to get yourself up to speed about the disease and not be afraid to ask questions and speak up. I have, literally, saved my husband's life, on more than one occasion because I spoke up and knew something of great importance. I knew this man for more than 22 years before his doctors did. I know when something is not right with him.
I do NOT have a good workout routine and I am paying the price for that. I have, admittedly, not done enough to care for myself. On the other hand, my husband's job is very physical, so he stays in good shape even though he does not work out. He does play golf when he can carve out the time for it.
One of our biggest challenges is having to worry about money on top of everything else. How I wish we could spend our time traveling and checking off bucket list items, instead of him having to work and us worrying about our finances and paying for college.
A resource for patients:
Note that there are several patient assistance programs to help with drug prescription co-pays. For a list, click
here
.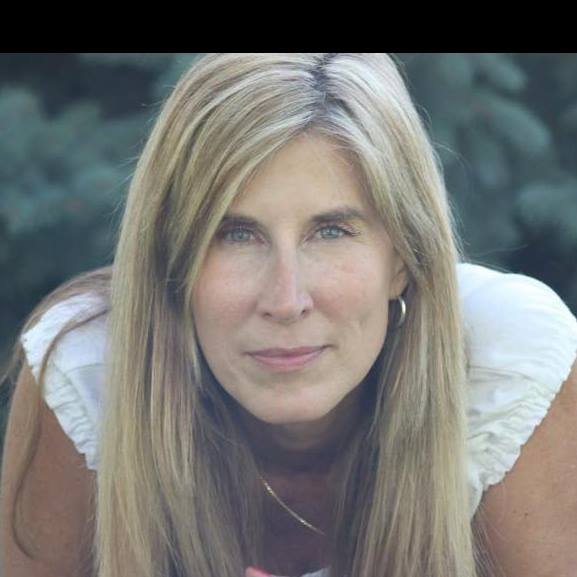 about the author
Lizzy Smith
Lizzy Smith was diagnosed with myeloma in 2012 at age 44. Within days, she left her job, ended her marriage, moved, and entered treatment. "To the extent I'm able, I want to prove that despite life's biggest challenges, it is possible to survive and come out stronger than ever," she says.
More on Life With Myeloma
Thanks to our HealthTree Community for Multiple Myeloma Sponsors: