MCRI Supporters: We're So Excited and Thankful That YOU are Accelerating Myeloma Immunotherapy Research!
$336,000 Raised
$134,000 to Go Before December 31, 2016
It's the season of Thanksgiving and we want to share how incredibly grateful we are to YOU. Over the past year and a half you've raised over $336,000 for the Myeloma Crowd Research Initiative (MCRI). You've helped accelerate myeloma research for these two immunotherapy projects through our MCRI online campaign and our Muscles for Myeloma campaigns. We KNEW we could succeed in raising funds for two specific immunotherapy projects that are dramatically helping high-risk myeloma patients. We are patients who Can't Wait for a Cure, so we took a unique approach. We wanted you to know exactly what you were funding and were committed to 100% of the online donations to go to research, not any program costs or salaries. First, we believed that PATIENTS could help accelerate myeloma research. We asked the top myeloma specialists from our MCRI Scientific Advisory Board what we should focus on. They said that high-risk myeloma patients were not doing well on today's therapies and needed help the very most. Second, we invited myeloma researchers from all over the world to submit their high-risk myeloma projects. Our theory is that if we can cure high-risk disease, we can help standard risk patients too. Third we asked the MCRI Scientific Advisory Board to reduce the 36 submissions to a "top 10." We interviewed each of the 10 and selected two projects to fund for a total of $500,000. The projects that we selected are NOT pharma funded because they are treatments, not drugs. The best part about these new therapies is that they are equally effective and exciting for all myeloma patients. Fourth, YOU have supported us by:
Creating your own fundraising pages
Asking friends and family to support your efforts on social media
Making direct donations
Leveraging corporate matching
Shopping for items in the Myeloma Crowd store
and Last, our goal is to reach $500,000 before the end of 2016. Once we do that, we will run the whole process again and choose two new research projects that will help move the bar in myeloma research. You can help us meet that important goal of an additional $134,000 before the end of December 2016! To create your own page or share this important patient-driven effort with your friends and family, click the button below:
Help Us Reach Our MCRI End of Year Goal and Donate Today!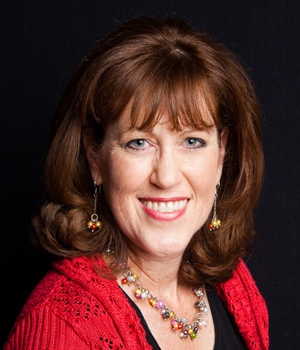 about the author
Jennifer Ahlstrom
Myeloma survivor, patient advocate, wife, mom of 6. Believer that patients can help accelerate a cure by weighing in and participating in clinical research. Founder of HealthTree Foundation (formerly Myeloma Crowd).
More on Life With Myeloma
Thanks to our HealthTree Community for Multiple Myeloma Sponsors: