Lucky Man: The Inspiring Story of 24-YEAR Myeloma Survivor Jim Bond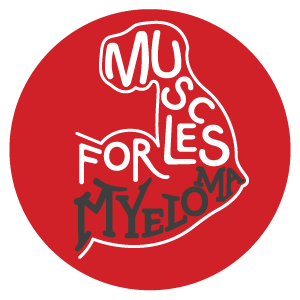 Editor's note: Until the end of the
Muscles for Myeloma
challenge on April 30, the Myeloma Crowd will post
articles
about exercise, updates on the challenge, and profiles of patients who exercise to supplement their treatment plans. Today's article profiles Jim Bond, a myeloma patient from Shaker Heights, Ohio, who explains how exercise has been an important part of his survival and quality of life.
Register and Join Us Twenty-four years ago Jim Bond was diagnosed with Stage III myeloma. He was given two years, at most, to live. Ten years later his physician advised him to seek hospice care. Today he is in remission and physically active. Today, as Jim and his wife Kathleen look back, they recall a legendary golf instructor's advice about how to make a long putt: First you had to hit the ball hard enough to get to the hole. "Then," said Jim, applying the golf lesson to his life, "all we could do was to give luck a chance to happen." In the last twenty-four years, Jim has had five relapses, six remissions, two autologous and two allogeneic transplants, and his treatments led to the diagnosis of a secondary cancer, acute myeloid leukemia (AML). Yet, Jim considers himself a lucky man. Jim and Kathleen didn't let luck just happen. They ask questions, take notes and consider themselves equal partners with their medical teams. They aren't shy about getting second opinions, even if their doctors might feel insulted. Jim is committed to participate in clinical trials, wherever they may take place. And they have good insurance and excellent familial support. Jim also made regular and appropriate exercise an integral part of his daily life. "When I say exercise, it's not about joining a health club," said Jim, "it's doing whatever I can and forcing myself to do it. If I get lethargic; exercise helps me physically and mentally." According to Jim, exercise matters regardless of the condition he's in. "When I was recovering from my transplants, it was often a matter of just sitting up in bed, standing as long as I could, or walking the hospital floor when hooked up to an i.v. In fact, partly due to our recommendation, an exercise room with treadmills and exercise bikes was built into our new hospital transplant floors." "I've experienced peripheral neuropathy too, especially when I was taking thalidomide. The bottom of my feet and fingers slightly tingled. I make an effort to stay on my feet; moving muscles around helps. "I believe in daily exercise of some sort. I might take a two-mile walk, cross-country ski in the winters—but I avoid hills because of risks to my bones. I like golf, but I don't hit it as far as I used to, and gardening and doing my own yard work. I like moving around; it's rare that you'll catch me sitting. In winters I make a point of using a treadmill." Jim also sets goals, the biggest being his participation in the Pan Ohio Hope Ride (POHR), an annual bicycle tour from Cleveland to Cincinnati, Ohio. Kathleen, a volunteer with the American Cancer Society (ACS), conceived the idea for the tour to raise funds for patient services, including more than thirty-four Hope Lodges around the nation, where adult patients can stay for free while getting treatment or participating in clinical trials. "I never cycled before and didn't even own a bike," said Jim, "but after two years of watching Kathleen's passion to plan for it, I decided to buy a bike, seek advice from Dennis Hoffer, a cyclist and co-chair of POHR, and train for the first one in 2007." As the first tour approached, Jim's family attended an ACS fundraiser in their hometown of Cleveland. When a local reporter asked Jim's son, Bob, if he thought his father, being a myeloma patient, could do such a long ride, he responded, "When he says he's going to do something, he's going to do it." "I knew then I was going to ride as many miles as I could!" Jim said. That started Jim on the first of nine annual twelve-week training programs leading up to each late-July POHR. Jim rode the full 328 miles over four days with oldest son, Jim, and daughter-in-law Stacey, at his side. Jim doesn't ride much the rest of the year and instead focuses on other types of exercise. "I really look forward to the POHR," Jim admitted. "I get into the best shape of the year" and, as he looks forward to his tenth ride, POHR has benefits that are far greater than his health. "I believe in clinical trials," continued Jim, "I know about the power of them. And even if they didn't help me, I know I would help to keep advancing knowledge about the disease. But only about five percent of eligible adult cancer patients participate in trials in this country. "We have to help people get access to them. I was able to leave my home for nine months to participate in a trial that saved my life. Not everyone can do that. And that's why I am a passionate fundraiser for Hope Lodges through POHR. They allow patients to stay for free and take part in clinical trials that give them more options to access some of the leading treatments that may not be available where they live." Jim is looking forward to the tenth tour this year, "We had 40 riders the first year and expect more than 400 this summer. POHR has raised more than $6 million to support more than 34 Hope Lodges around the country." Jim and Kathleen have come a long way since they first heard the words "multiple myeloma" in 1992. He experienced "a lot of bone involvement, fractures and lesions." The prognosis was "two months to two years." They considered doing their bucket list and giving in to his cancer. Instead they decided to give it their all. Why? Jim remembered another health setback—a sports injury that ended his dream of playing college baseball. "The injury turned out to be a blessing. I spent more time studying, graduated at the top of my class, got a great job, and married Kathleen. Good things resulted from what seemed to be a terrible situation; we decided that same could be true of my cancer diagnosis." That initial diagnosis of "two years at most" stretched into ten years. Included in his treatment was an allogeneic transplant in 2001 with stem cells donated by his sister Becki. But in 2002 Jim had a very high fever, his kidneys were shutting down and he couldn't eat. Rather than take his local physician's advice to go into hospice, Jim and Kathleen decided to get a second opinion from Dr. Phil Greipp at the Mayo Clinic who told them about a promising clinical trial. That led to a nine month stay at the Dana-Farber Cancer Institute where Dr. Paul Richardson was leading a trial on a new agent called PS341, or as we know it today, bortezomib (Velcade®). Indeed Jim's success with the drug was integral to its approval. Later he took part in a trial leading to approval for lenalidomide (Revlimid®). He has participated in six trials since he was diagnosed. Jim's myeloma treatment caused a secondary cancer, AML. It is now in full remission after getting an allogeneic transplant in 2012 using cells donated from Germany. "This," Jim joked, "explains my desire to go to Oktoberfest!" Has he ever thought about giving up? "Yes, at diagnosis," he admitted, "But as I looked back on my life, I realized that every setback I've faced has turned into something positive. Good things can happen from a setback." In Jim's case, the obstacles haven't been easy; they never are for patients facing a myeloma diagnosis. The lessons he has learned apply to everyone facing cancer. Take care of yourself first. You just have to be willing to take that first step: sitting up, taking a walk, or doing any exercise that supports your health and improves your outlook. By doing so, you will help not only yourself, but also others—many others you will never know—through acts like taking part in clinical trials and reaching out to others to share your experiences. Daily exercise, second opinions, clinical trials and staying informed have been key to make the luck that has happened to Jim and Kathleen Bond. Author's Note: If you would like to contact Jim, you can reach him at jim.bond48@gmail.com.
Thanks to Our Muscles for Myeloma Sponsors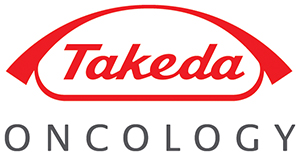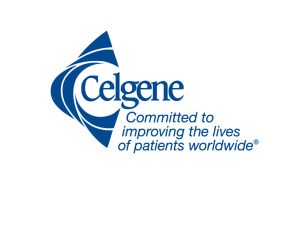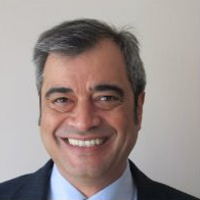 about the author
Greg Brozeit
Greg Brozeit has been with the HealthTree Foundation since 2015 when he began volunteering for the Myeloma Crowd. Prior to that he worked with Dr. Bart Barlogie and the International Myeloma Foundation, inaugurating many myeloma patient advocacy and education programs.
More on Life With Myeloma
Thanks to our HealthTree Community for Multiple Myeloma Sponsors: