LOTOJA 2017: Richard Hite and the Muscles for Myeloma Team Raise $9,000 for Myeloma Research
By: Richard Hite WE DID IT! It took me 13 hours to ride the 206 miles of the LOTOJA bike race. As a cancer survivor who had a stem cell transplant two years ago, and is still going through chemotherapy, I was happy with the result (even if I I realized that the human body is not meant to sit on a seat for that long). The ride started in Logan, Utah and ended up in Jackson Hole, Wyoming. The course includes two major mountain passes and absolutely amazing scenery. Although the ride was stunning, it wasn't always easy. For a large portion of the race, my stomach gave me fits. My neck was on fire from looking up in the same position for hours on end. My sweet wife, Rozalynn, put ice on my neck at the exchanges to get me through.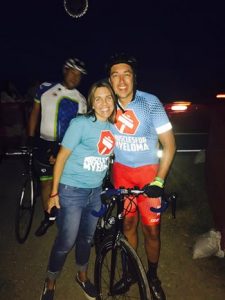 At times, I even wanted to quit. But it didn't take long for me to remember why I was doing the race. I wasn't riding for me or my friends. I was riding for everyone that is fighting cancer today. Many patients don't have the health to ride, or do much exercise. Instead they are sick in bed, and spend most of the day hugging a toilet and vomiting. I've been there, and understand what that's like. It was these patients that motivated me to finish. The day before the race, I had an experience that reminded me how much this race impacts myeloma patients. Once we arrived at the starting line of the race, our team lined up to take a photo at the starting line. We were all wearing our Muscles for Myeloma t-shirts, and a lady recognized the name "myeloma" and came over to talk to me. She informed me that she had lost a brother to Myeloma and thanked us for raising funds to find a cure. Her story broke my heart. It reminded me of my purpose of the race. Race to find a cure, so that others may live! In total, we raised up to $9,000! Thanks to family, friends, and many others, these proceeds will go directly to the Myeloma Crowd Research Iniciative. It was humbling to see that even those who may not have had the ability to donate, did so anyways. What touched me even more was hearing my teammates remind each other that "their purpose of participating in the race was to see that I (Richard) crossed the finish line." Without them motivating me to keep going, I'm not sure that I would have finished.
Team
Richard Hite
Craig Petty (Traveled all the way from Hawaii to race)
Ryan Harmer
Steve Burt
Bert Bair
They reminded me not to quit and "throw in the towel." We can all do great things! We can either choose faith and hope or doubt and fear. Fear does not serve anyone. There are so many reasons to have faith. There is so much progress to bring hope. I choose hope because a cure for multiple myeloma is closer than we think. Our next step is to host Muscles for Myeloma bike races across the country. I hope you'll consider riding with me next time!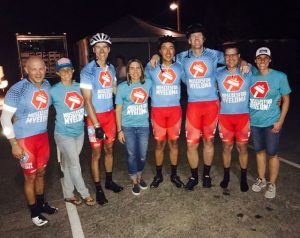 Lotoja Finish (left to right): Craig Petty, Tiff Petty, Bert Hair, Rozalynn Hite, Richard Hite, Ryan Harmer, Steve Burt, Jenny Burt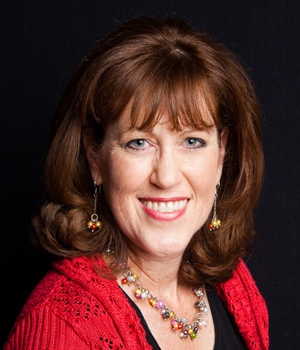 about the author
Jennifer Ahlstrom
Myeloma survivor, patient advocate, wife, mom of 6. Believer that patients can help accelerate a cure by weighing in and participating in clinical research. Founder of HealthTree Foundation (formerly Myeloma Crowd).
More on Life With Myeloma
Thanks to our HealthTree Community for Multiple Myeloma Sponsors: