Adding Busulfan to Melphalan for Myeloma Stem Cell Transplant Lengthens Remissions
Stem cell transplant remains the single most powerful therapy for multiple myeloma, but many patients still relapse. Adding the chemotherapy busulfan to the standard transplant chemo melphalan has been shown to significantly lengthen remission time for patients. Busulfan is a chemotherapy, or "alkylating agent" commonly used to treat chronic lymphocytic leukemia (CLL). Muzaffar Qazilbash, MD of the Department of Stem Cell Transplantation at MD Anderson Cancer Center posted their clinical trial results at the recent American Society of Hematology meeting. The Phase III trial compared two different preparative treatments for 204 patients. All patients received a triplet combination prior to transplant, which is now considered the "standard of care." These included Velcade/Revlimid/dex (VRd) or Velcade/Cytoxan/dex (VCd). In the study, 30% of patients had high-risk myeloma genetics. Patients were then split between a melphalan only arm vs. busulfan plus melphalan for their stem cell transplant and 85% of patients received similar maintenance therapies post-transplant. The complete response rate was not different between the groups (how deep the response was) and the minimal residual disease (MRD) levels were about the same, but patients in the busulafan/melphalan group had significantly longer progression free survival (64 months) vs. the melphalan group (35.5 months). There were increased side effects with the busulfan/melphalan arm of the study, but the side effects were manageable and well tolerated. The longer progression free survival included the patients with high-risk myeloma genetic features. Learn more by watching the video below or by reading the abstract.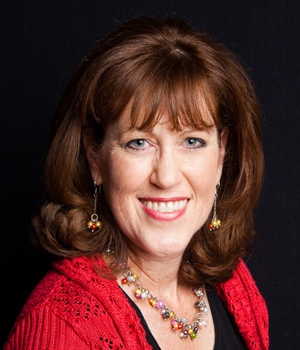 about the author
Jennifer Ahlstrom
Myeloma survivor, patient advocate, wife, mom of 6. Believer that patients can help accelerate a cure by weighing in and participating in clinical research. Founder of HealthTree Foundation (formerly Myeloma Crowd).
Thanks to our HealthTree Community for Multiple Myeloma Sponsors: