Keeping Up Appearances and Myeloma
BY YOLANDA BRUNSON-SARRABO Isn't having myeloma draining? Whether it's staying on track with your meds or arranging your weekly or monthly appointments, a diagnosis like multiple myeloma comes with a lot to "deal" with. The last thing to worry about is how you look. Does is matter putting your appearance on the back burner? The answer to this lies in whether or not you've accepted your condition and if you're ready to move forward in your new shoes. Yes, feeling crappy is part of this new day, but feeling miserable is not your fate every day. There will be days you're up to running barefoot in the park or dancing to the wee hours of the morning. There will be those days you will care and want to make an effort to look good. Today, you may want to do away with wearing that hot wool hat that's hiding your lost locks, or cover up those dark blotches on your arm from side effects from your meds. In my book, "Another Face of Multiple Myeloma," I describe societal pressures around our appearance. How do we go about our lives while being mindful of how we look? And how many times have we kept up with appearances to comfort others rather feeling horrible in that moment? Don't do it for someone else, but putting yourself together can help shift your thinking from patient to real person again. It can feel like a drag just to get ready for the day, but I feel particularly revamped when I make an effort in approaching the world. If today I'm fighting all forces by getting out of my bed this morning, I'm going to look marvelous in doing so, For me, mind over matter works! The Little Things Do Matter Sometimes it's just the small things that will help you make the mental switch: Treatment off day: On days where you're not on treatment, maybe you'll soak it in by treating yourself to a special dress-up dinner at your favorite restaurant. A Good labs Day: Today I had a good lab result day with protein, hemoglobin, and kappa light chain levels with normal range. Yes! Here are a few resources in making your walk less cumbersome while bringing your sexy back.
Many of these organizations don't necessarily cater to men and I know many of you want to look and feel good as well. Here are a few tips for you: For Men
Manicures: Getting a manicure is not only for the ladies…. More men are entering into nail salons for a simple trim of the nails and a hand massage. You may even consider a pedicure for those tired toes.
Styling Services: Many of the major retailers have services for those who may need a bit of help on what and how to wear items after losing or gaining weight.
All of the mentioned are to make you feel good and look good regardless of what you're going through. Stay positive and enjoy life!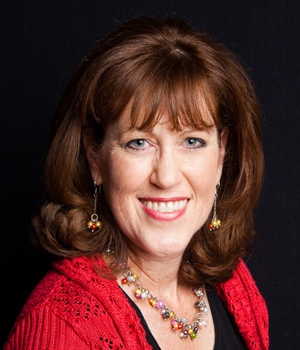 about the author
Jennifer Ahlstrom
Myeloma survivor, patient advocate, wife, mom of 6. Believer that patients can help accelerate a cure by weighing in and participating in clinical research. Founder of HealthTree Foundation (formerly Myeloma Crowd).
More on Life With Myeloma
Thanks to our HealthTree Community for Multiple Myeloma Sponsors: