JoDonna Burdoff's Blessings and the Myeloma Immunotherapy MILs Clinical Trial
Blood Cancer Awareness Month: We belong Wednesday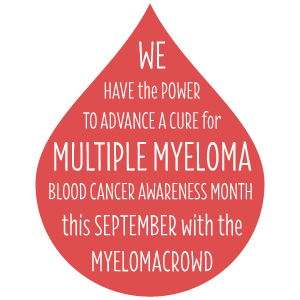 JoDonna Burdoff was diagnosed with multiple myeloma in July of 2014. Even with a serious myeloma diagnosis, she considers herself to be blessed to have found an excellent clinical trial for her high-risk myeloma. When she was diagnosed, her friends and family had a familiar question that most myeloma patients hear. "What can I do to help?" She told her friends that they could immediately go into one of two camps – the prayer camp and the research camp. Although she was hesitant to tell her son about her cancer diagnosis, she wanted to give him something specific to do when she shared her news with him. There was much he was willing to do. He began doing research on her behalf and called a friend who was in his 5th year of residency at Johns Hopkins. She also found that University of Arkansas was an excellent myeloma center. The initial testing by her local hematologist in West Virginia included chromosomal myeloma genetic testing, an unusual thing for local doctors to run. That testing indicated that she had the high-risk features of del17p and 4;14. The fact that she knew her genetics before she received treatment was a huge blessing because once she started treatment, those indicators would be lost. Her local doctor wasn't alarmed with her results and told her that standard care would include a stem cell transplant. Understandably, she had trouble focusing on what steps she should take. Thanks to her family and friends, their research kept pointing to Johns Hopkins as her best option. JoDonna made the 4.5 hour drive to Baltimore to see myeloma specialists Dr. Carol Ann Huff and Dr. Ivan Borrello at Johns Hopkins and it forever changed her course of care. They knew that two high-risk features together were not good indicators. They suggested that she participate in a new clinical trial that was being done specifically for high-risk newly diagnosed patients at Johns Hopkins. The study, which has now recruited 69 out of 90 patients, uses an immunotherapy called MILs (marrow infiltrating lymphocytes), which takes out her T-cells before transplant, grows them up exponentially in the presence of her personalized tumor, and then gives them back post-transplant. That way, her new and bulked-up arsenal of T cells could actively kill any remaining cells after the transplant was complete. She said that participating in the trial was a smooth process from day one to her last visit two weeks ago. When the trial began, her healthcare team sat at a table to answer her questions. Never once did they make her feel like she was bothering them. The clinical trial process involved a staff who told her what would happen at every step. She stayed in an adjoining apartment complex for 4 weeks during the transplant process. The outpatient nature of the transplant encouraged quicker healing, but because there was a catwalk to the facility, she was 2 minutes away from being admitted if needed. And her doctor was incredibly responsive. Any night that she would email Dr. Borrello about a prescription, she would have it called in by the following morning. She has been in stringent complete response (sCR) since her treatment, which started with up-front chemo, Velcade and dex in August of 2014 and a transplant in March of 2015. JoDonna has had her share of challenges: three heart attacks a year before her myeloma diagnosis and adrenal gland failure following her treatment, but overall she says that she had a good experience. Her family was supportive and her job was understanding - she was able to keep teaching two online courses as a professional educator during her stem cell transplant. Although she set out to forget about myeloma and not worry if or when it will come back, she now understands that this is virtually impossible in the myeloma world. Instead, she gets up every morning and chooses to notice the things she has to be grateful for. She says, "It's a choice to have a good day." This clinical trial is one of the two selected by the Myeloma Crowd Research Initiative. We need your support to continue to raise our target of $500,000 to be distributed between the two projects. To date, we have raised $334,000. Please help other high-risk patients like JoDonna and donate today!

To learn more about this clinical trial, click here: MILs Immunotherapy Clinical Trial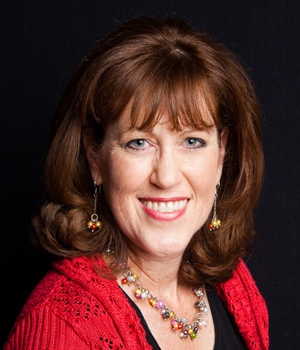 about the author
Jennifer Ahlstrom
Myeloma survivor, patient advocate, wife, mom of 6. Believer that patients can help accelerate a cure by weighing in and participating in clinical research. Founder of HealthTree Foundation (formerly Myeloma Crowd).
More on Life With Myeloma
Thanks to our HealthTree Community for Multiple Myeloma Sponsors: