Janssen Oncology Jumps Into Myeloma BCMA CAR T Field in Collaboration With Chinese Firm Legend Bio
Janseen Biotech announced today that it is entering into a worldwide collaboration and license agreement with the Chinese CAR T Cell provider Legend Biotech to develop, manufacture and commercialize a chimeric antigen receptor (CAR) T-cell drug candidate, LCAR-B38M, which specifically targets the B-cell maturation antigen (BCMA). LCAR-B38M is currently accepted for review by the China Food and Drug Administration (CFDA) and in the planning phase of clinical studies in the United States for multiple myeloma. The Legend Bio CAR T product made a splash at the June 2017 ASCO conference with impressive results in a clinical trial that involved 35 patients. All (100%) of patients responded to the therapy and 33 out of 35 patients (94%) had clinical remission of multiple myeloma upon receiving the new type of immunotherapy. Most patients had only mild side effects. According the the ASCO paper, to date 19 patients have been followed for more than four months. Of the 19 patients, 14 have reached stringent complete response (sCR) criteria, one patient has reached partial response, and four patients have achieved very good partial remission (VgPR) criteria in efficacy. There has been only a single case of disease progression from VgPR; an extramedullary lesion of the VgPR patient reappeared three months after disappearing on CT scans. There has not been a single case of relapse among patients who reached sCR criteria. The five patients who have been followed for over a year (12-14 months) all remain in sCR status and are free of minimal residual disease as well (have no detectable cancer cells in the bone marrow).
"We are pleased to enter into a partnership with Legend to gain access to their CAR-T platform, an important future therapeutic modality for Janssen," says

Mathai Mammen

, M.D., Ph.D., Global Head, Science & Development, Janssen Research & Development, LLC. "Legend is an innovative biotech company that has developed a differentiated CAR-T therapy, which has shown promising results in early stage multiple myeloma trials conducted in

China

. We are excited to bring Janssen's global expertise in drug development to advance this innovation into potential new treatment options for patients around the world."
The companies have entered into a 50/50 percent cost-sharing/profit-split arrangement, except in Greater China, where Janssen and Legend have a 30/70 percent cost-sharing/profit-split arrangement. Janssen will make an upfront payment of $350 million that will be recorded in the fourth quarter and additional payments based upon the achievement of certain development, regulatory and sales milestones.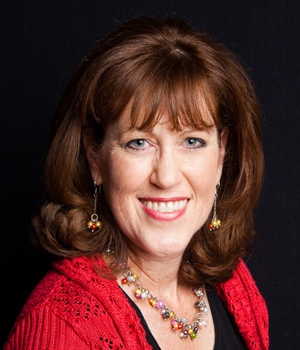 about the author
Jennifer Ahlstrom
Myeloma survivor, patient advocate, wife, mom of 6. Believer that patients can help accelerate a cure by weighing in and participating in clinical research. Founder of HealthTree Foundation (formerly Myeloma Crowd).
Thanks to our HealthTree Community for Multiple Myeloma Sponsors: