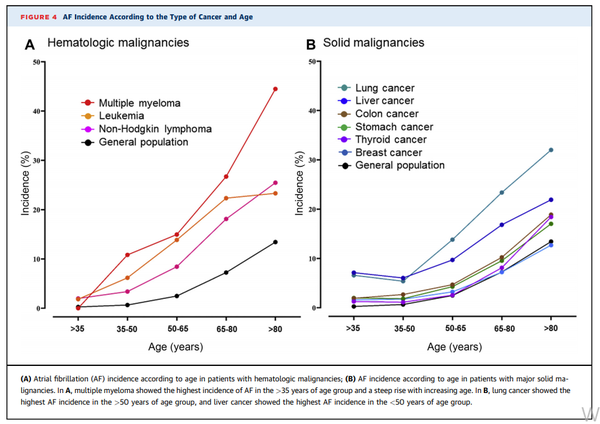 While other factors for individuals without cancer contribute to AF (older age, DM, hypertension, CKD, obesity, and smoking), cancer patients without these factors still had higher rates of AF. Study researchers said:
"Considering the high risk of AF in patients with hematologic malignancies, intrathoracic malignancies, and central nervous system (CNS) tumor, physicians may have to consider more intensive screening. However, we could not clarify whether routine screening can improve the outcomes and optimal management strategies."
Myeloma patients may want to ask their doctor to watch for atrial fibrillation after their diagnosis. Yun said more study will be needed to predict for AF, especially for those with blood cancers. Yun also suggested that doctors caring for blood cancer patients be alerted to the additional risk, so take the time to share this important information with your physician.