Increased Distress Could Influence Negative Outcomes for Myeloma Patients
Being a cancer patient is no easy task. Whether it's financial issues, psychological burdens, or new side effects to treatment, these stress-induced factors can cause patients to go into distress - which isn't helpful for treatment. Myeloma specialist, Joshua R. Richter, MD at the John Theurer Cancer Center, recognized this distress, and conducted a study to see what can be done to help patients during treatment. Dr. Richter conducted a study with 239 multiple myeloma patients. The study recorded each patient's levels of distress, depression and financial burden during treatment. Once the test was finished, they found that -
Nearly half of the patients (48%) were concerned that they could no longer participate in the activities they wanted to
One-third reported a decrease in performance status
When asked about money, 44% of patients reported having financial toxicity
After a longer period of time, Dr. Richter found that "only 76 percent of patients who reported having higher distress scores experienced 12-month survival compared with 87 percent in those with low distress scores." Among almost half of the patients, Richter also found the presence of anhedonia—the inability to feel pleasure—which is a major symptom of serious depression.
"It was interesting how patients report their symptoms," he added. "Ultimately, we gained patient insight in terms of when they are ready to transition towards palliative care or cessation of chemotherapy." - Dr. Richter
So, why were these results so helpful? According to Dr. Richter and CureToday, these findings could "help physicians better understand issues their patients may be facing and can open the door to patient-provider conversations about certain interventions, such as palliative care, hospice care or ending chemotherapy treatment." This communication between specialist and patient is crucial to a patient's health. It is important that both the patient and doctor speak about their symptoms openly, to better help the patient during treatment.
"Moving forward, Richter hopes to standardize the approach, as well as make it more universal. And while participants only completed the study once, Richter also mentioned that it would be valuable to track the patients' responses over time, and to use the results to craft a model of the best times to implement interventions. 'It is important to explore the possibilities of establishing a standard,' Richter said. 'Right now, especially in hematologic malignancies, it is difficult to know where the patient is in terms of the disease'."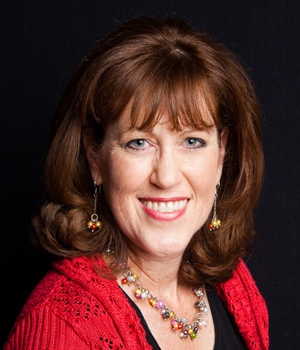 about the author
Jennifer Ahlstrom
Myeloma survivor, patient advocate, wife, mom of 6. Believer that patients can help accelerate a cure by weighing in and participating in clinical research. Founder of HealthTree Foundation (formerly Myeloma Crowd).
More on Life With Myeloma
Thanks to our HealthTree Community for Multiple Myeloma Sponsors: