High Risk Multiple Myeloma - Finally There Is a Hopeful Prognosis!!!
BY GARY PETERSEN
A recent post on Pat Killingworth's site discussed Dr. Sagar Lonial's views (of Emory University) on stem cell transplant. However, the item that caught my eye was a comment by one his readers which quoted some quite remarkable high risk multiple myeloma survival rates. He mentioned a December 2013 article in Leukemia which stated the following:
Consolidation and maintenance therapy with lenalidomide, bortezomib and dexamethasone (RVD) in high-risk myeloma patients

A K Nooka, J L Kaufman, S Muppidi, A Langston, L T Heffner, C Gleason, D Casbourne, D Saxe, L H Boise and S Lonial

Prior studies have shown that myeloma patients exhibiting either genetically defined high-risk disease or plasma cell leukemia have a poor outcome with a median overall survival (OS) of 3 years. Results of IFM 2005-01 and 02 suggest that relatively limited bortezomib-containing induction regimens did not produce a major survival benefit among these patients. However, results of recent studies suggest that combination therapy may benefit these patients when given early and again later in the treatment. We evaluated a combination maintenance consolidation regimen (RVD) following autologous stem cell transplant (ASCT) for high-risk patients to evaluate the impact of this approach on outcome. Following initiation of RVD maintenance, 51% of patients achieved stringent complete response (sCR), with 96% achieving at least VGPR as best response. Median progression free survival (PFS) for all patients is 32 months with a 3-year OS of 93%. The regimen was well tolerated with no grade 34 neuropathy. Early ASCT followed by RVD maintenance is a promising strategy for high-risk myeloma patients and delivered excellent response rates, and promising PFS and OS.
Why this has not been a headline story for myeloma everywhere is beyond me and I am a little embarrassed that it has taken me this long to become aware of this data. The National Cancer Institutes lists the average 3 year relative survival of all patients (high and low risk) at 60%, and the 3 year relative survival for the Emory trial is 98.8%. This is a truly remarkable performance, where the subjects in the trial have a 3 year life expectancy nearly equal to the general population at age 70. Thank You Dr. Lonial for such remarkable work.
Good luck and may God Bless your Cancer Journey. For more information on multiple myeloma survival rates and treatments CLICK HERE and you can follow me on twitter at: https://twitter.com/grpetersen1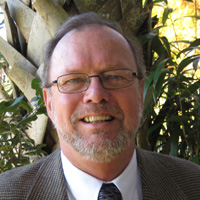 about the author
Gary Petersen
Gary is a myeloma survivor and patient advocate. His work centers around helping patients live longer by helping them to find facilities who are beating the average survival statistics. You can find Gary's site at www.myelomasurvival.com and follow him on Twitter at @grpetersen1
Thanks to our HealthTree Community for Multiple Myeloma Sponsors: